Will we ever see clubs from Nike Golf with grooves that look like this?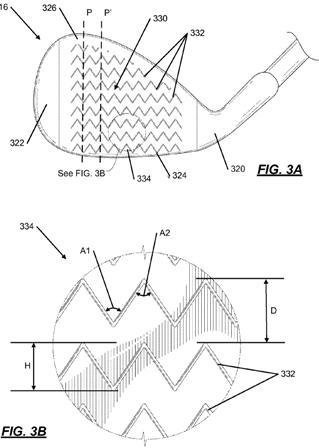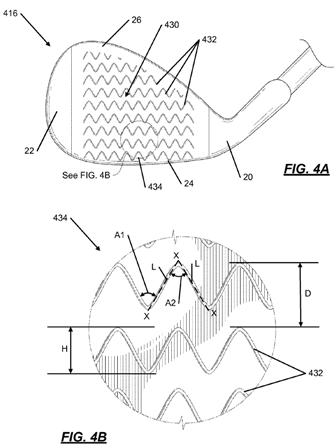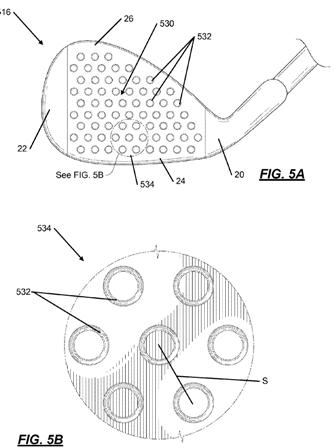 The drawings come from a patent that recently issued as USPN Golf club heads for iron-type golf clubs (including 1 through 9 irons, iron-type hybrid clubs, driving irons, and wedges (e.g., pitching wedges, lob wedges, gap wedges, sand wedges, etc.)) include a striking face. The striking face may comprise a plurality of spaced, parallel grooves that extend across at least a portion of the striking face. The grooves may form a herringbone groove pattern. The herringbone groove pattern may include two or more rows of diagonal, parallel grooves slanting in alternate directions to form a series of parallel Vs. The grooves may be rounded. Other possible groove shapes also are described.

Don't hold your breath waiting to find these in your local Golf Galaxy.