Last month I posted about a design patent by a club manufacturer having similarities to a 1990's tribal tattoo. This week the same company was issued another design patent directed to a similar design, thereby confirming my fear that we are going to see a crown graphics disaster in 2015! Who do you think it will be? Check out this driver design.
---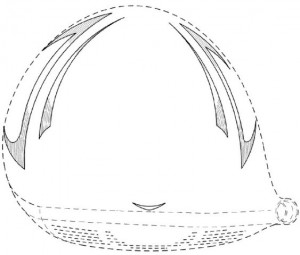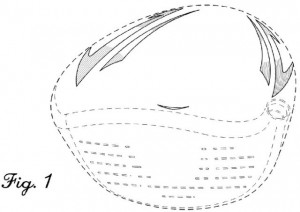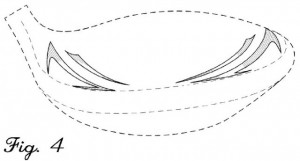 ---
I kid, it is unlikely to be a total disaster, just enough of one to get golfers talking (which generally builds the hype). In fact, this company is not associated with loud graphics, so I am sure the design that jumps out of the figures above will be a subtle color and finish so that golfers hardly notice it. Heck, I am more likely to focus on the shape of the club head, not the graphics.
If you are a regular reader then you know the company is Karsten Manufacturing (aka PING). The drawings come from USPN D716,392.
Dave Dawsey – The Golfing Patent Lawyer
PS – follow me on Twitter (@GolfPatents) and sign-up HERE to receive posts via email.