Nike Golf has no shortage of interesting patent applications, I just wish some of the more unusual designs would actually make it into a product. This week they had a patent application published directed to an air channel extending through a driver from the heel side to the toe side. Regular readers of the blog know that air channels through a club head are nothing new (see THIS post and THIS post), but they generally just extend from the front to the back of the driver.
The application published as US Pub. No. A golf club head includes a body member having a length dimension, a height dimension, a breadth dimension, a center-of-gravity and a face-squared centerline. The body member includes a channel having an inlet, an outlet and a throughbore extending through the body member from the inlet to the outlet. The inlet is located to a heel-side of the centerline of the body member and the outlet is located to a toe-side of the centerline of the body member. A golf club including the golf club head is also provided.

Check out this club head design!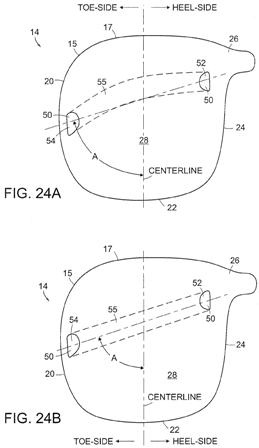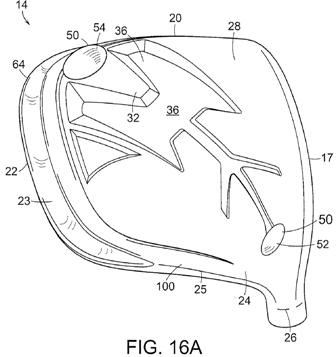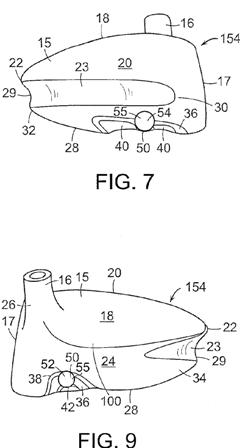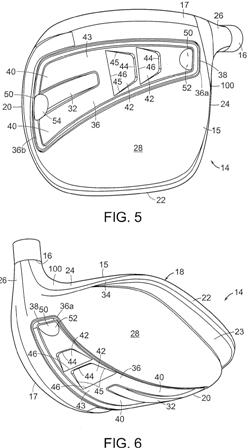 Sign me up, I would give it a try (although that is true of just about any unusual golf invention). My only suggestion is that the club should come with interchangeable whistles to insert into the channel to provide some feedback on club head speed. Yes Nike you are free to use that suggestion, just send me a complimentary driver!