Most golf equipment buffs will know of Taylor Made's Inverted Cone Technology. The skeptics have probably wondered whether it is all marketing hype or real technology.
The inverted cone technology is a specific variation of face thickness covered by no less than three utility patent; USPN 6800038, USPN 6824475, and USPN 7066832.
The '475 patent describes the invention as:






A golf club head is provided having a substantially increased sweet spot across its club face. A preferred construction includes an annular area on a rear surface having increased thickness surrounding a central region with a balance point of the club face. The central region of the face has a generally reduced thickness that is less than the maximum of the annular area but greater than a minimum thickness at the peripheral area. The face material may be metallic, but in alternative embodiments the effective bending stiffness profiles represented by this annular area may be achieved by appropriate use of composites, for example. Methods for manufacturing a golf club head having a face with the bending stiffness profiles of the present invention include forging and machining techniques as well as laser deposition and inertia welding.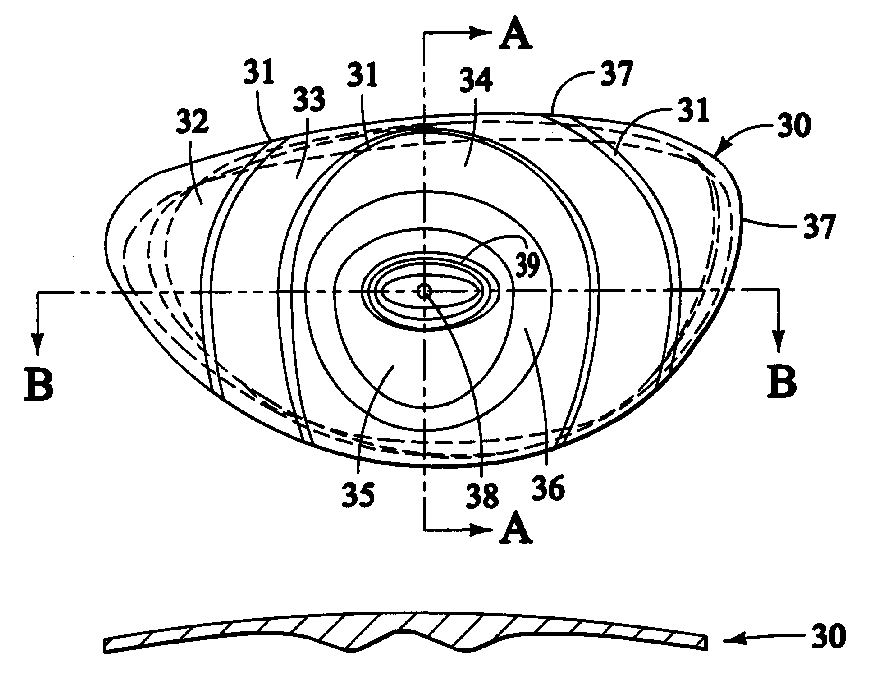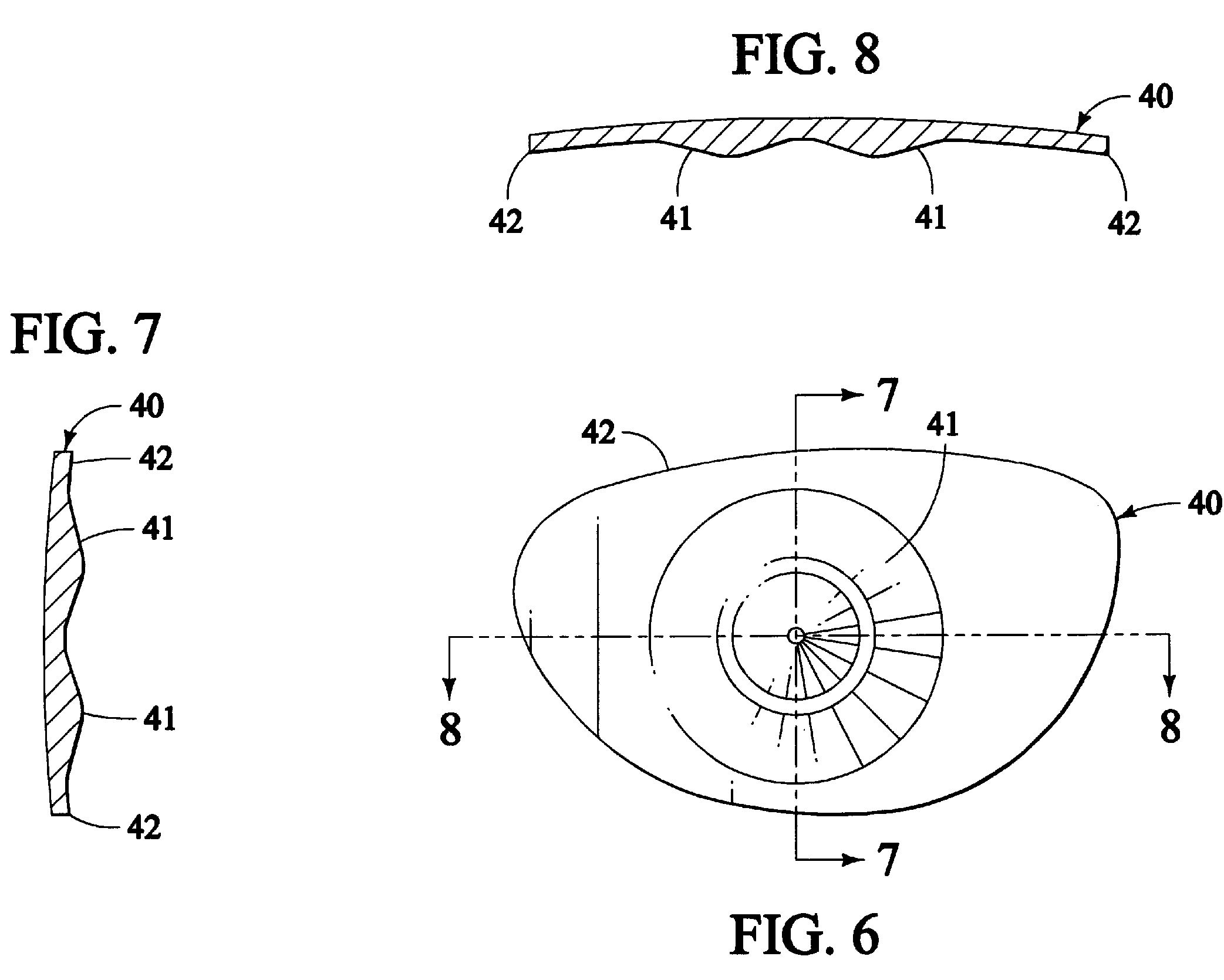 The true golf geek will enjoy reading these patents. Congratulations Taylor Made.
Dave Dawsey – The Golf Technology Attorney
PS – a future post will examine the plethora of patents directed to unique face thickness profiles