Your dreams have been answered. No more having to worry about the pesky slope, or grain, of a putting green. This putter does it all!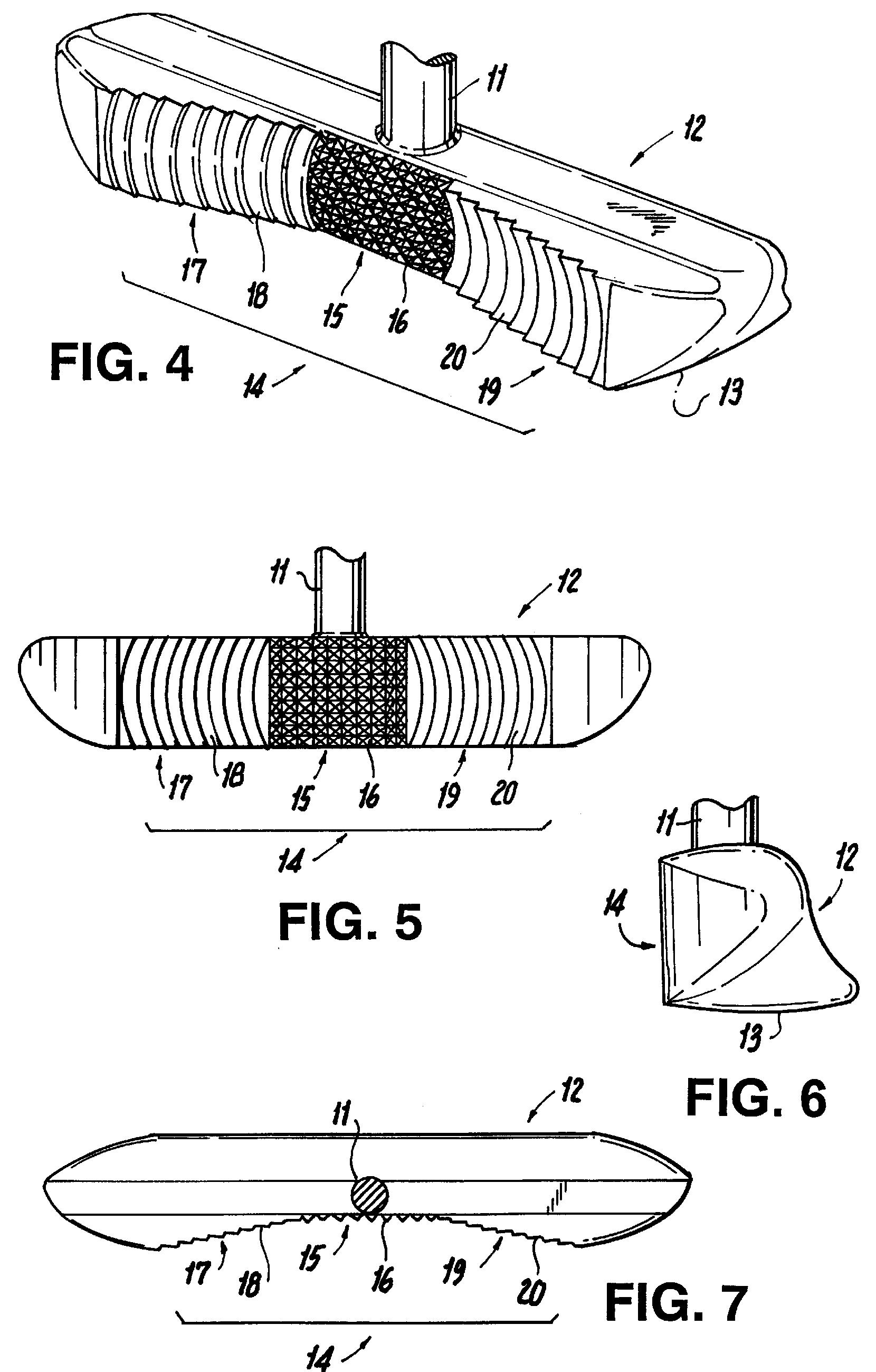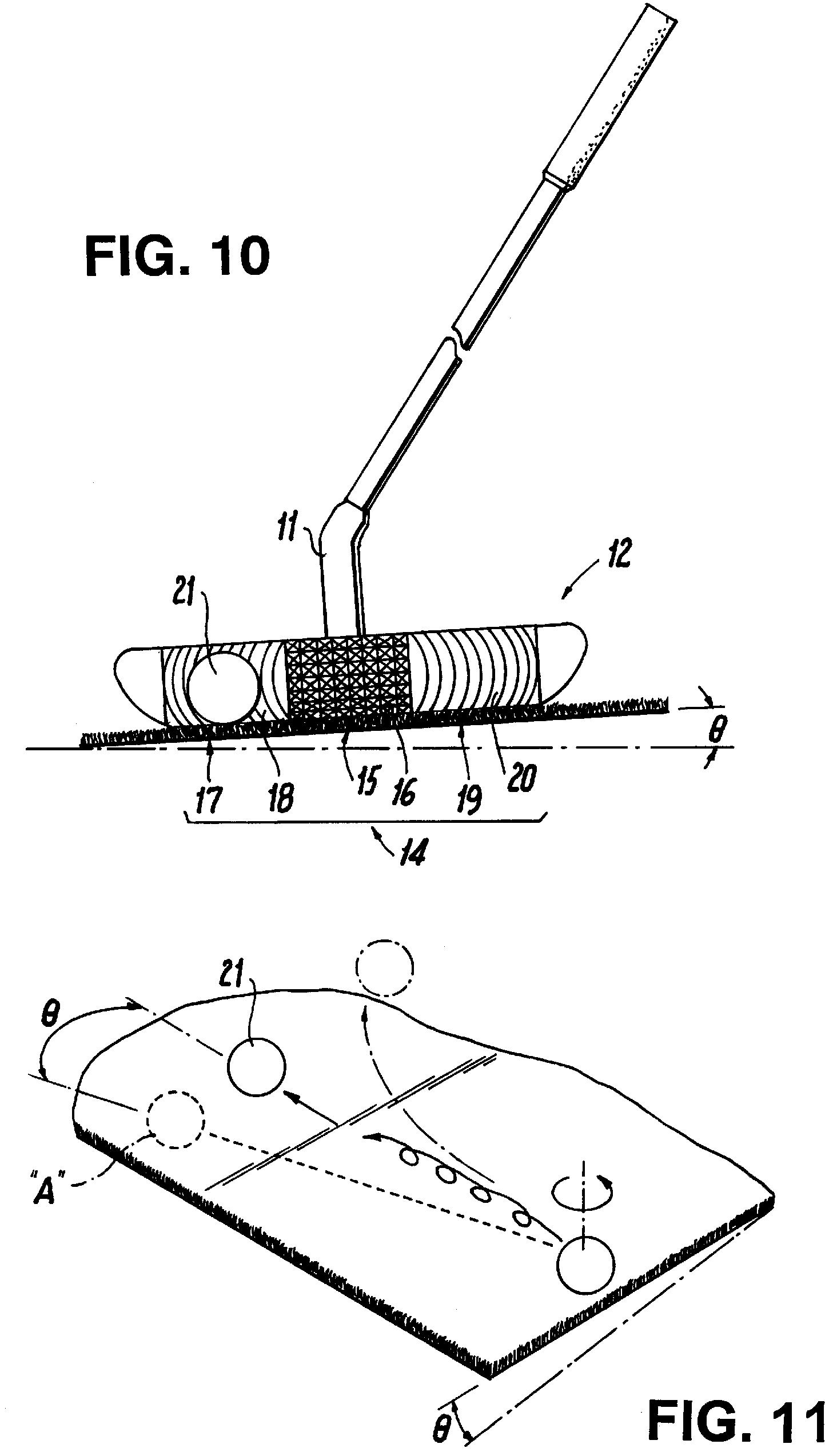 This putter design is found in USPN 6183379 titled "Golf Putter," which describes the putter as:
A golf putter including a head having a face, a shaft and a grip. The face comprises a centered first face, a second face formed on one side of the first face and inclined inwardly, and a third face formed on the other side of the first face and inclined inwardly. A plurality of friction protrusions are formed on the surface of the first face for improving the contact resistance. A plurality of spin protrusions are formed in the shape of steps on the surface of the second and third faces, respectively, so that a golf ball collided therewith rotates inwardly. Therefore, under any topographical condition, that is, a relatively flat green or an inclined green, the golfer can putt the ball directly into the hole without having to consider the curvature of the golf ball to the right or left side, thereby improving the accuracy of the putting operation.
Oh, really? Even one of the big OEM's marketing consultants would have a hard time with that promise!
Dave Dawsey – Keeping an Eye on Golf Putter Inventions
PS – Click HERE and HERE to read additional posts from the "Week of Wild Putter Designs"