I know that the ability to tune the sound of a driver would not influence my purchase decision, but clearly some club manufacturers feel that it might be the tipping point that makes a consumer choose their product over one of a competitor.
Back in December 2009 I authored a post titled "Ahh, Is There a Better Sound Than a Purely Struck Drive? You May Soon Be Able to Tune Your Driver," regarding an Acushnet patent application directed to a driver that you could tune for the perfect sound. The Acushnet application became USPN /files/22847-21779/20110922_Nike_Golf___Sound_Tuning_Application_20110224017.pdf">20110224017 titled "Golf Clubs and Golf Club Heads Including Structure to Selectively Control the Sound of the Club Head," which describes the invention as:
The invention relates generally to golf clubs and golf club heads that enable users, club fitters, club manufacturers, and the like to selectively control, change, and customize aspects of the "sound" associated with the golf club and golf club head when it strikes a golf ball. Golf clubs and golf club heads according to this invention may include: a) a club head body; b) a ball striking face engaged with or integrally formed as part of the club head body; c) a hosel member engaged with or integrally formed as at least a portion of the club head; and d) means for changing a sound emanated by the club head when a golf ball contacts the ball striking face. A user may change the vibrational characteristics associated with the club head when a golf ball is struck, thereby changing the sound emanating from the club head when a golf ball is struck.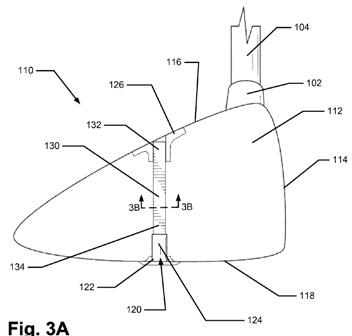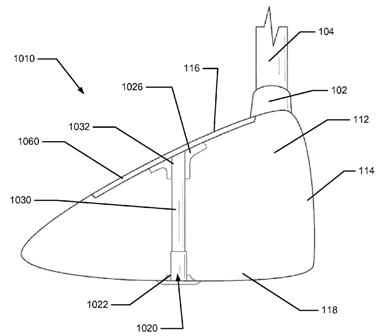 So, who do you think did it better, Acushnet or Nike? More appropriately, who did it about the same, only later? I guess the folks at Nike aren't avid readers of the Golf-Patents blog (could have saved themselves some serious $$$$).
Dave Dawsey – Monitoring Golf Inventions
PS – click HERE to check out additional posts on adjustable drivers