It has been a while since a golf training invention has provided me with a good laugh. Fortunately along came the invention disclosed in a patent application that recently published as US Pub. No. 20140179453 titled "Golf Eyeglasses Having Function of Correcting Various Swing Errors and Head Up Movement," which describes the invention as:
Provided is a pair of golf eyeglasses having a function of correcting various swing errors and head-up movement, in which a golf ball-coloured focus structure is detachably mounted on one of a pair of eyeglasses, to thus form a golf ball-coloured focus control circle with a limited field of view, in order to correct errors in various swing actions that frequently occur for golfers. In addition, the pair of golf eyeglasses enables a golfer to make a golf swing practice by using a limited field of view of a golf ball-coloured adjustable focus circle, to thereby make the golfer focus more attention on a target golf ball, and recognize various swing errors and the head up movement for himself or herself as soon as the golf ball deviates from the golf ball-coloured adjustable focus circle and correct the posture of the golfer, and to thus allow anyone from amateur golfers to professional golfers to conveniently use the golf eyeglasses at low costs.
You have to admit, they will hardly get you noticed.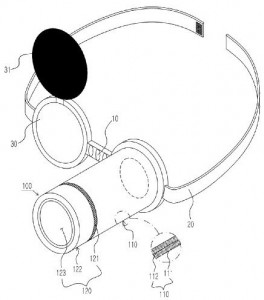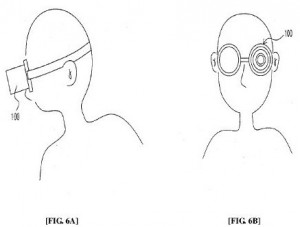 Who would be the perfect pitchman? Pádraig Harrington, of course.
David Dawsey – The Golf Invention Attorney
PS – follow me on Twitter (@GolfPatents) and sign-up HERE to receive posts via email.