I would love to give this practice putter a try because it looks virtually impossible. Check it out.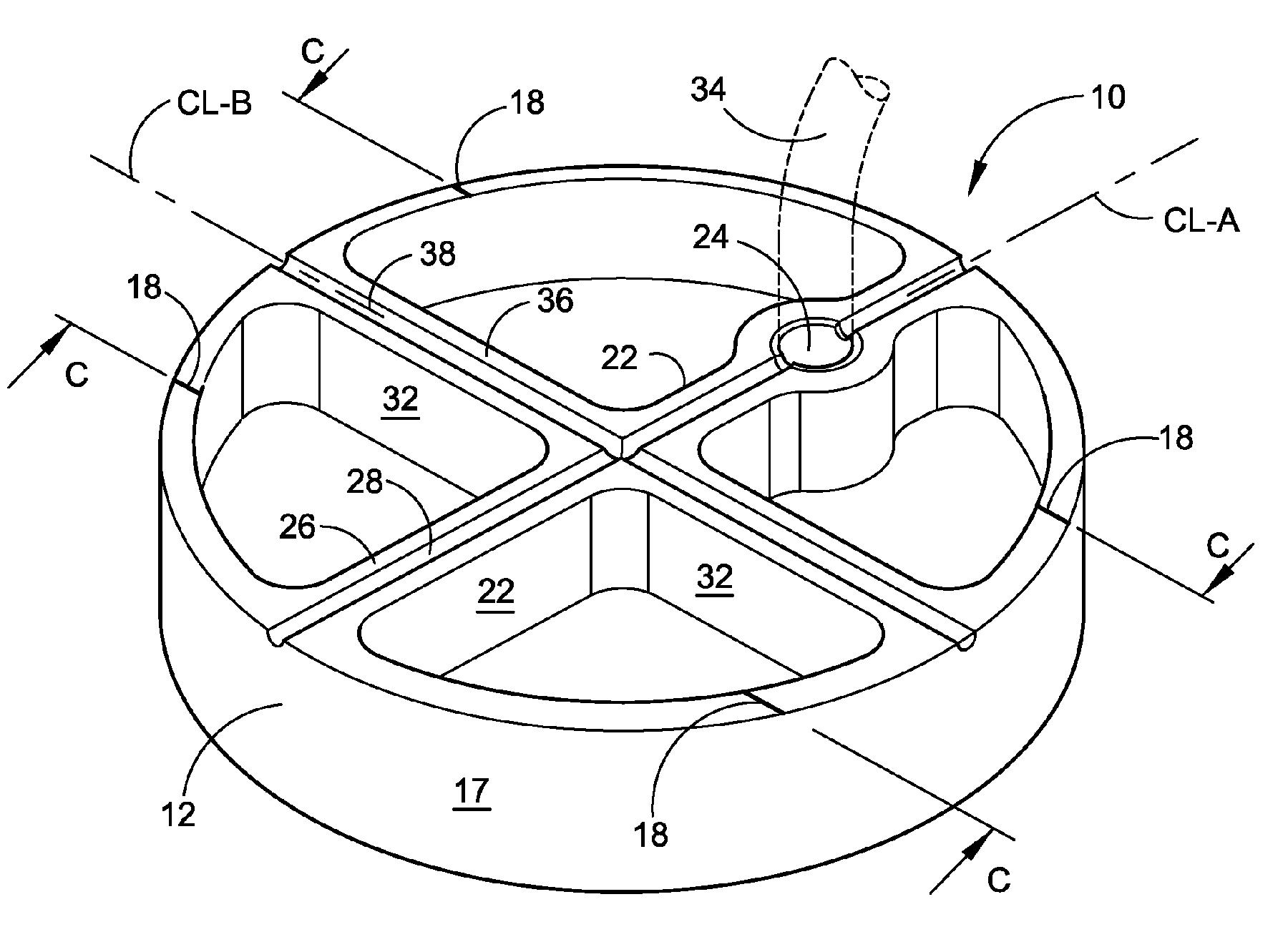 The drawing comes from the recently issued patent USPN 7578752 titled "Putter Training Device." The patent explains:
This novel device relates to an improvement in golfing, and more particularly to training in and improving one's short game; i.e., putting. There are many training devices in the marketplace which aid a golfer in the golfer's putting game. None of these devices, however, can provide immediate feedback to a golfer's stroke as to whether the golfer is "pushing" or "pulling" in the execution of the stroke to the minutest of detail and directness of "strike" on the ball. The rounded ring with perpendicularly crossed vertical bars therebetween, each having a centerline [or reference line] which form the basis for the golfer's position of strike to the ball at as close to dead-center on the ball and relation of the putter shaft to the golfer.
Ohhh, there is no doubt that you would receive feedback on your stroke when using this putter.
Looks like fun.
Dave Dawsey – Watching Golf Putter Patents
PS – check out additional putter patents HERE