An inventor has received a golf figurine patent just in time for Christmas. Stop laughing; these figurines would sell. Check them out!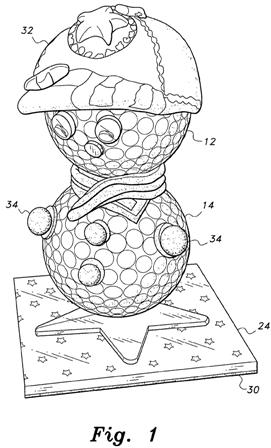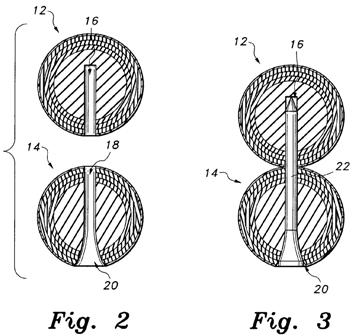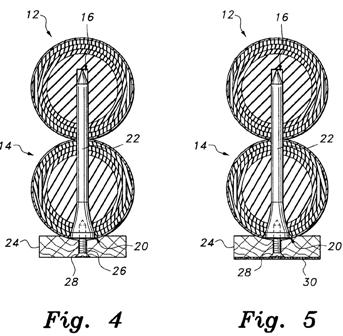 The drawings come from recently issued USPN The decorative figurine is formed from at least two golf balls and at least one golf tee. A blind bore is formed in a first golf ball, and a diametrically extending countersunk bore is formed through a second golf ball. A golf tee is then inserted into the golf balls with the shaft extending through the countersunk bore and into the blind bore, the head of the tee being seated in the countersunk portion of the throughbore. Adhesive secures the tee in the bores, forming the body of the figurine. The body is preferably mounted on a base, and the body is decorated with any desired ornamentation and/or props.

I can easily imagine these beauties for sale in the gift shops of Harbour Town, Pinehurst, or any other destination golf course. Never underestimate the market for golf knickknacks!