First a quick question for you. Think about a straight 12 foot putt. How many degrees can your putter face be misaligned and still result in the ball dropping into the cup? The answer is at the bottom of the post.
OK, now back to the science of white golf club heads. TaylorMade recently had a patent application publish as US Pub. No. Golf club heads include white diffusing top surfaces to aid in club head alignment. Wood type club heads also include a dark diffusing club face so that a crown/face border is emphasized. Scorelines in wood type clubs can be provided with an intermediate contrast surface, and can be displaced from club face center to accommodate player perception when confronted with a white diffusing crown. Putter heads can include dark diffusing alignment lines, and iron-type club heads can include white diffusing surfaces at a sole portion of a club face, at a top line, or a top portion of a club face.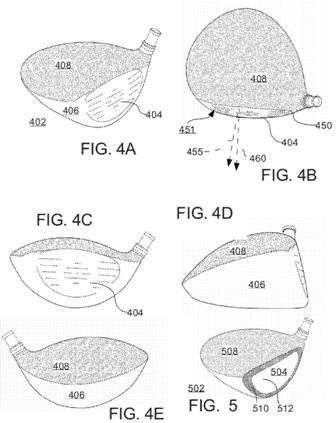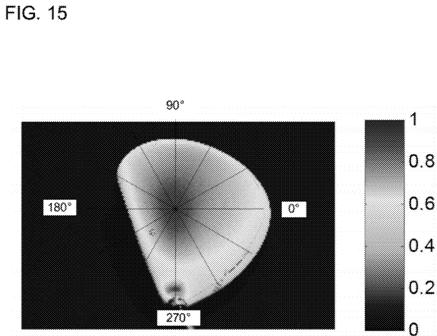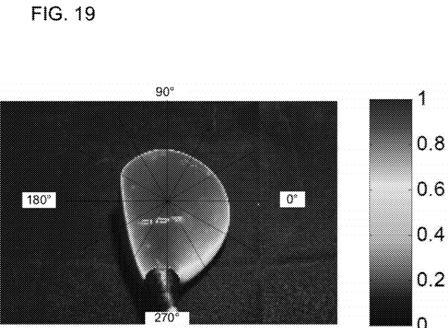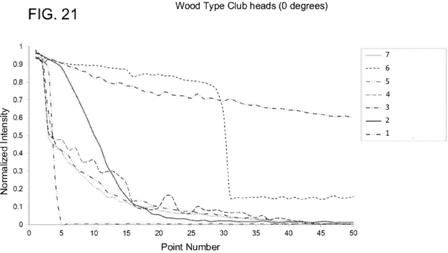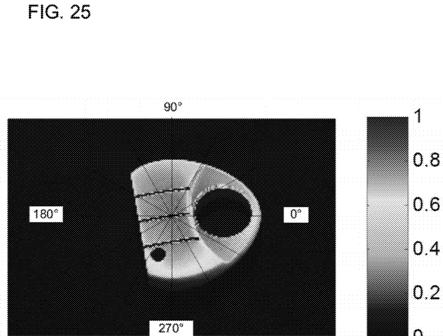 The application goes on to explain:
BACKGROUND

[0002] Golf club design has increasingly relied on sophisticated materials and manufacturing processes that permit club designs to precisely target club mechanical properties. For example, perimeter weighted iron type club designs provide large sweet spots that substantially reduce the adverse consequences of off-center hits. Designers can place club head mass so as provide a desired center of mass or moment of inertia to provide a preferred ball launch angle or to provide forgiveness with respect to off-center hits.

[0003] Clubs are commonly fitted to players so that the benefits associated with these sophisticated designs can be achieved for players of all skill levels. Thus, golfers can choose from a variety of designs that offer broad ranges of capabilities, select designs appropriate for their individual needs, and individualize clubs with respect to loft and lie angles, shaft lengths, and shaft flex.

[0004] Although club mechanical properties have been significantly improved, other club characteristics have not seen similar advances. The ball striking required at all skill levels in golf involves precise hand-eye coordination. If a player is unable to accurately and repeatedly align club and ball, the features provided by modern club designs can improve performance, but not eliminate the consequences of mishits. Thus, new approaches that permit more accurate and repeatable alignment are needed.
.
.
.
[0058] Typical examples are described below that include bright white diffusing top surfaces that are more readily perceived by a golfer. In addition, such top surfaces produce an appearance of increased size, promoting golfer confidence. By providing a contrasting club face, the face/crown interface that is used for club alignment becomes more visually apparent.
.
.
.

[0084] FIG. 7 is a graph of relative reflected light intensity from a golf club head crown as a function of position for three different surface treatments. Data were obtained by evaluating digital photographs obtained under similar lighting conditions. Curves 702 and 704 correspond to glossy and matte black surfaces, respectively, and curve 706 corresponds to a white matte surface. The relatively intensities associated with the curve 706 are based on a digital photograph at an effective shutter speed that was twice that used to obtain data for the curves 702, 704. The curve 706 shows that the reflected light intensity for a white surface is substantially greater than that of the glossy or matte black dark surfaces associated with the curves 702, 704, and the intensity is varies by less than about 20% over the crown, while both dark surfaces have much narrower distributions that vary at least 90% over the same area.

[0085] Iron-type clubs can also be provided with visibility enhancements based on diffusely reflecting surfaces. FIG. 8 is a top plan view of one embodiment of an iron type golf club head 800 at normal address position. The club head 800 is a unitary club head that includes a hosel 802 and a striking face 804. At normal address position, the club head 800 rests on a ground plane that is parallel to the ground. In this "normal address position" a vector normal to the striking face 804 lies in a first vertical plane 808 (i.e., a vertical plane that is perpendicular to the ground plane), a centerline axis 810 of the club shaft lies in a second vertical plane, and the first vertical plane 108 and the second vertical plane perpendicularly intersect.

[0086] To aid alignment of the club head 800 and to provide the club head 800 with a larger appearance, the striking face 804 can be provided with white, off-white, eggshell-white or other surface treatments. Selected portions of the striking surface or the entire striking surface can be provided with such a treatment. The top line 806 can have a similar surface treatment. However, referring to FIG. 8, it is apparent that edges 813, 814 of the top line 806 are generally not perpendicular to an expected line of flight that is perpendicular to the striking surface. Thus, white surface treatment of the top line 806 may be combined with enhanced visibility scorelines (or an enhanced visibility portion of the striking face) to provide alignment aids for the golfer. As shown in FIG. 8, a portion 816 of the striking face 804 is provided with a white contrast enhancing surface treatment.

Interesting. At least now I feel that a significant amount of research, not just marketing hype, may have led the trend.
Lastly, I will leave you with an interesting stat from the application:
[0080] With regards to putters, studies have shown that on a 12-foot putt, only 35% of shots are aimed inside the cup at address, meaning 65% are aimed outside the cup. The tolerance for being inside the cup at 12 feet is plus or minus 0.85 degrees.

This post leaves me wondering how long it will be before a manufacturer takes the risk of incorporating these concepts into their irons. Who will "jump the shark" first?
Dave Dawsey – Keeping an Eye on Innovative Golf Club Technology