We all know the guy. He joins your group on the first tee, dressed like he is on the Tour, insists on playing the tips, has a 50 yard chip for bogey, proceeds to 3-putt for a snowman, and walks of the green telling you how he and his "swing coach" are rebuilding his swing. If there is ever a putter fit for this guy, here it is: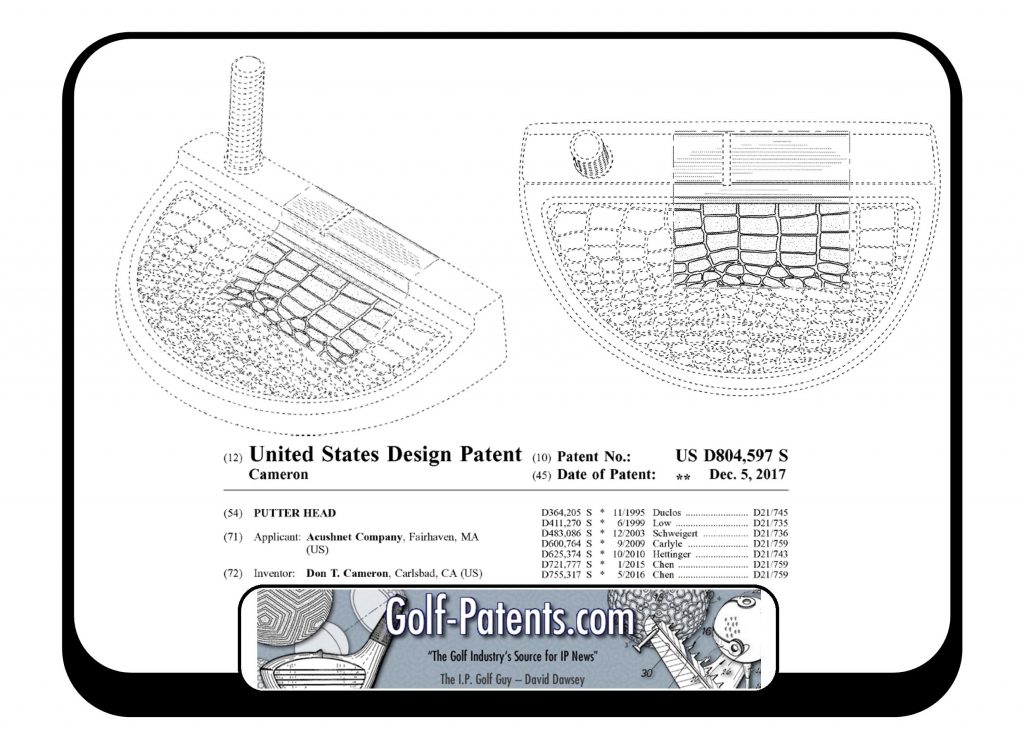 So please, on behalf of all golfers, if you don't have the game of Phil, and his matching shoes, don't ever play a putter that looks like this!
Dave Dawsey – The Golf Patent Attorney
PS – follow me on Twitter (@GolfPatents) and sign-up HERE to receive posts via email.