I kid; Callaway's industrial design team would be able to mold this into a sexy club (hopefully). The following driver design is found in a patent application that published today as US Pub. No.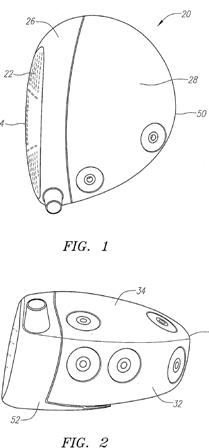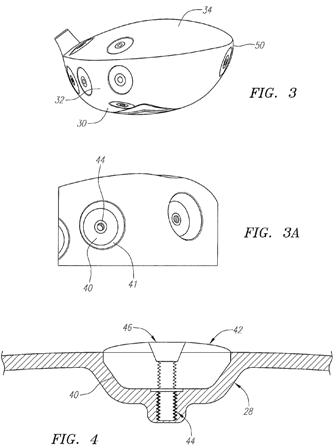 The application describes the invention as:
The present invention relates to a golf club head with external weights that allows for weight modification after the manufacturing process. The golf club head comprises a face component and an aft-body. A plurality of recessed cavities are located on the aft-body. A weight component is disposed within the recessed cavities. A timesert is located at the bottom center of each of the recessed cavities. The timesert is comolded to the aft-body. The weight component is fastened to the timesert by use of a bolt. The recessed cavities are preferably circular in shape.
Is that a club you would purchase?
Dave Dawsey – Monitoring Golf Technology
PS – Check out interesting golf iron invention posts HERE