Please, we are never going to see one of the Nike Golf players gaming these sticks, but the concept is mildly intriguing and the look isn't nearly as bad as I would have expected if someone had just described the concept to me. Check out these irons.
---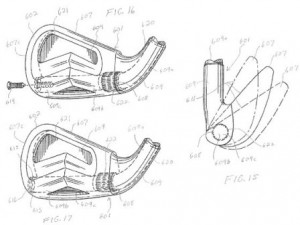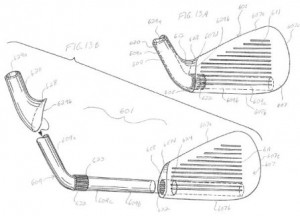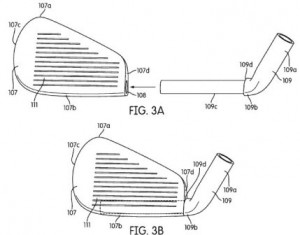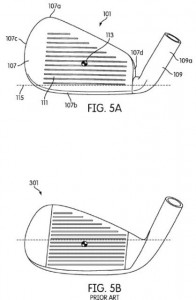 ---
You get the gist, connection below the center-of-gravity of the head and offering loft adjustability!
The drawings come from an application that recently published as US Pub. No. 20150111659 titled "Golf Clubs and Golf Club Heads." Heck, this version borders on looking cool.
---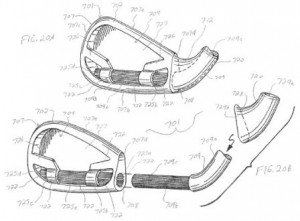 ---

The driver version is interesting.
---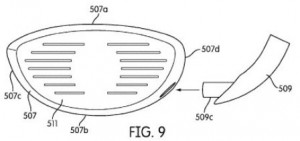 ---
Are we looking at a viable new adjustability system?
So, will we ever see these designs in a commercial product? My prediction: not a chance, which is too bad because the golf industry needs more radical products (although I can appreciate that there is no way to economically pull off most of the radical designs we see in patent applications).
Dave Dawsey – Monitoring Golf Inventions
PS – follow me on Twitter (@GolfPatents) and sign-up HERE to receive posts via email.