Like most, I assumed Slick Golf was just a bad name that was in the running and was abandoned once Parson's decided to go with the PXG brand. Well apparently it is still a going entity, as evidenced by this recently issued golf ball design patent.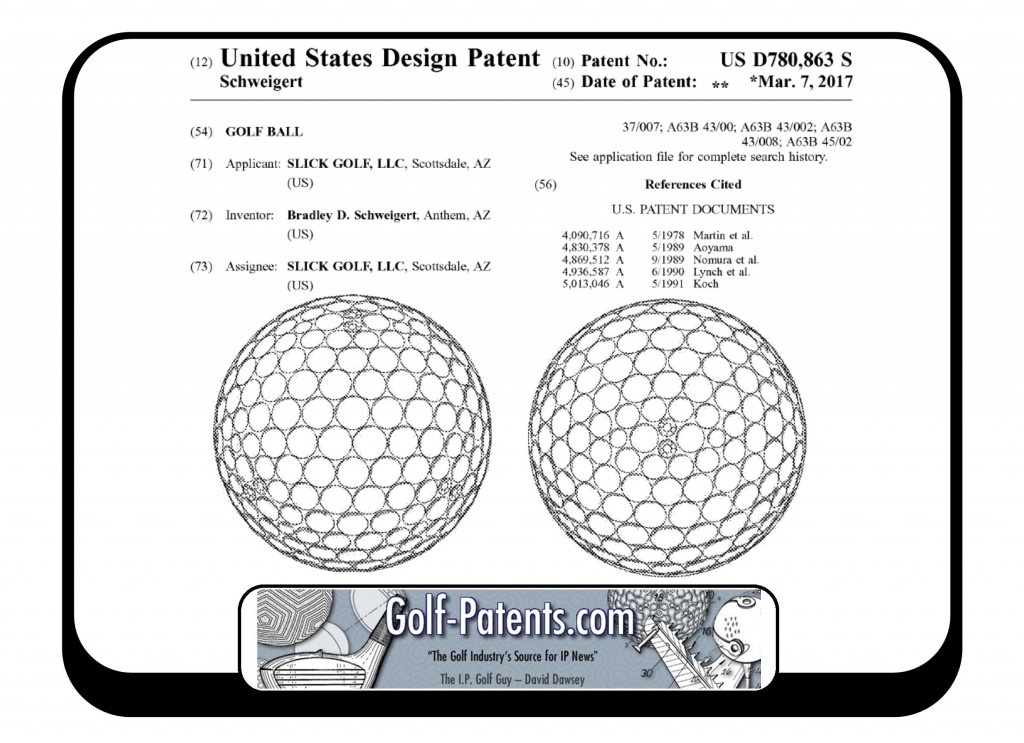 As you may recall, several golf gear head media outlets fueled speculation about a PXG golf ball back in December when a photo of a PXG ball surfaced, but then provided an update indicating "according to a PXG representative, the company has no plans to enter the golf ball retail space." OK, but what about Mr. Parson's other golf company Slick Golf? They are still spending money to have patents issue, so they either still have aspirations to get into the ball industry or just like channeling funds to the patent office and keeping patent attorneys employed!
Looks like that ball has a little bling!
Dave Dawsey – The Golf Invention Lawyer
PS – follow me on Twitter (@GolfPatents) and sign-up HERE to receive posts via email.