By now any true golf gearhead is familiar with Parsons Xtreme Golf's mallet putter, irons, and driver , so it should come as no surprise that their blade putter has a lot of weight screws. Check it out!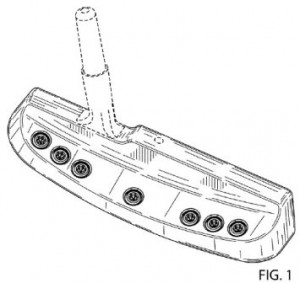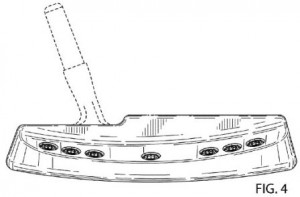 The drawings come from USPN D722,350.
Dave Dawsey – The Golf Patent Lawyer
PS – follow me on Twitter (@GolfPatents) and sign-up HERE to receive posts via email.