It is hard to believe that is has been over a year since I authored a post titled "Bust Your Competitors' Patents" regarding the patent reexamination process. Since that post many of you have probably learned a little more about the process simply by following my coverage of the Callaway v. Titleist ProV1 golf ball patent dispute. Well, recently a Request for Ex Parte Reexamination was approved by the USPTO regarding a push golf cart design patent, so I thought it would be a good opportunity to share this golf patent reexamination example with the Golf-Patents readers.
Back in November a Request for Ex Parte Reexamination was filed regarding USPN D502303 titled "Golf Cart." The golf cart in question is shown below: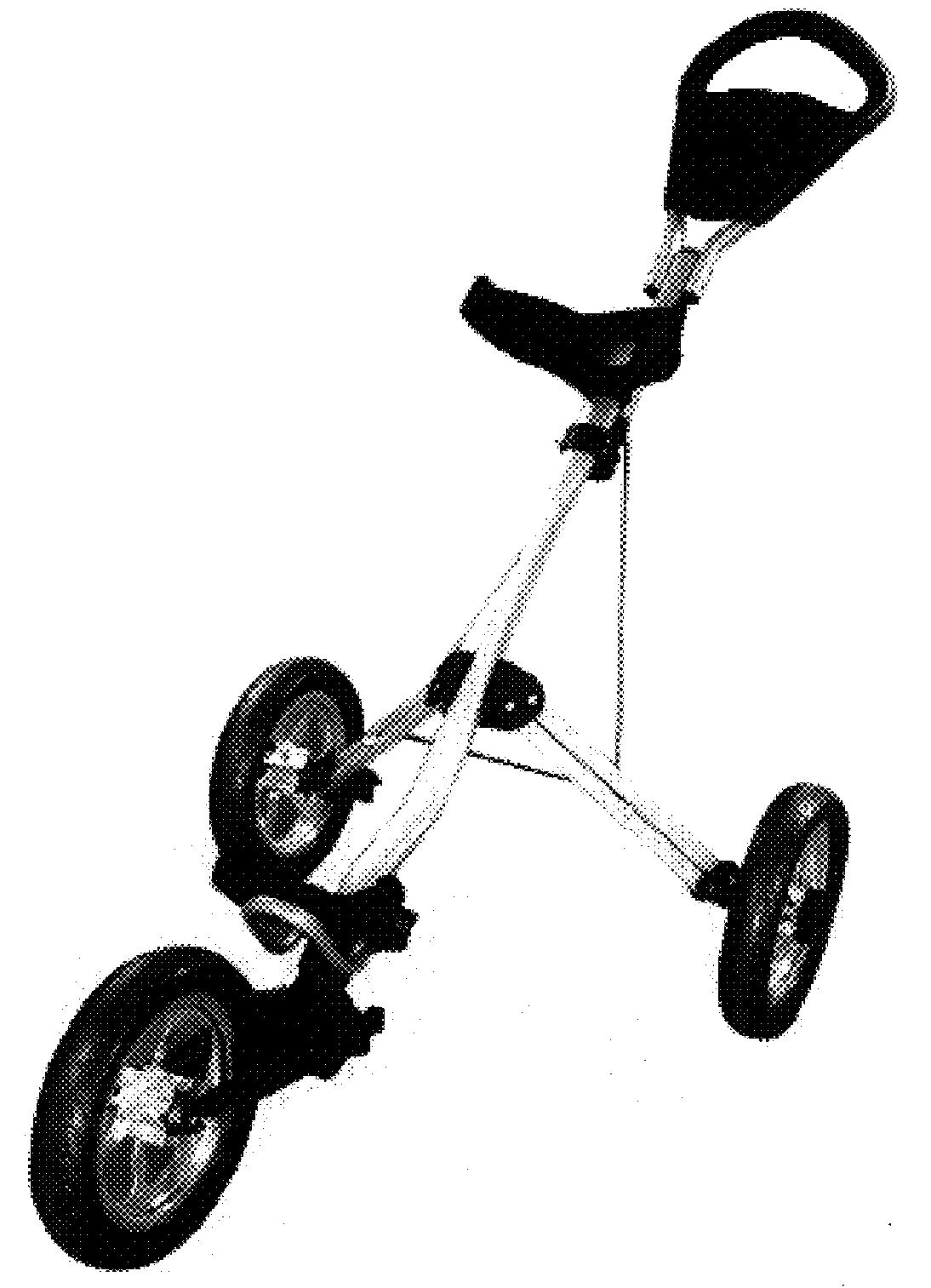 The '303 patent is assigned to Sports World Enterprises of Taiwan.
One of the unique characteristics of Ex Parte Reexamination requests, as opposed to Inter Partes Reexamination requests, is that the request can be made in relative anonymity. In other words, the party that is funding the request does not have to reveal their identity, although the identity of the attorney filing the request is public information. Thus, Sports World Enterprises does not know which of their competitors is trying to sink the design patent.
If you are the curious type you can click David Dawsey – Reexamining Patents