As I have often said, the major club companies tend to only file design patent applications on products that have secured a spot in their product line-up. Check out this design from a recent Acushnet design patent. Notice there is no sole-entry shaft sleeve adjustability port; and is that a rotating triangle? Pretty radical for Titleist! Do you think we will ever see this on store shelves?
The following drawings come from USPN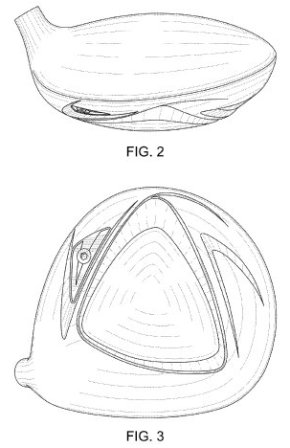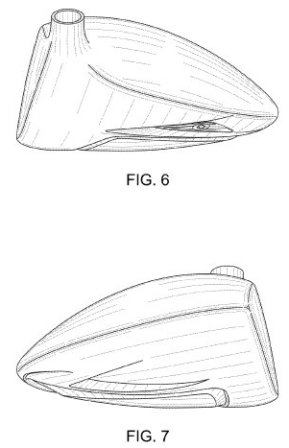 My money is on this design never seeing the light of day!