Familiar with the TaylorMade Targa Tour Glove and its "patent pending micro-perforated leather construction to increase airflow throughout the hand and allow for 360 degree ventilation?" Nice looking glove, right. Check out the link, and these figures: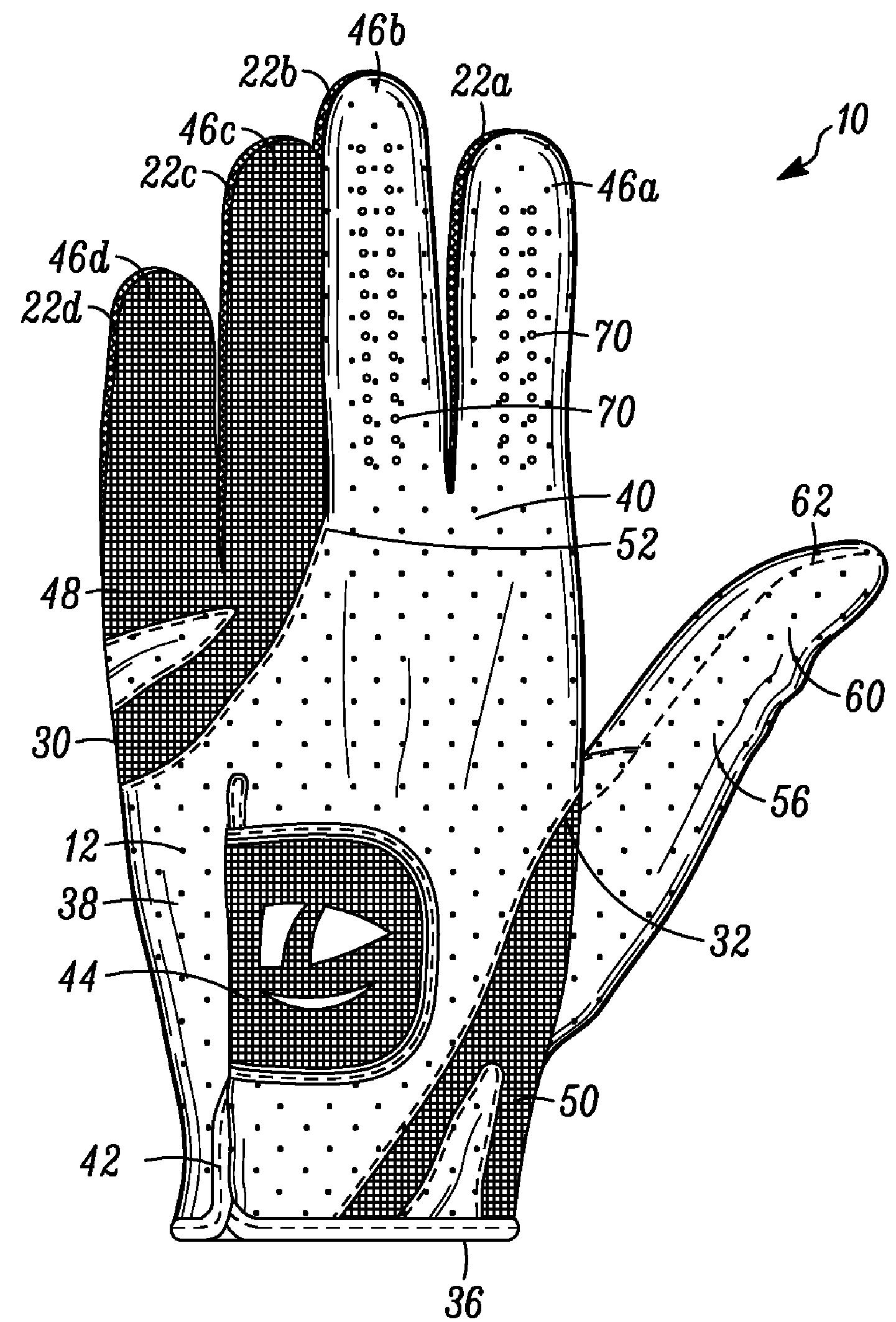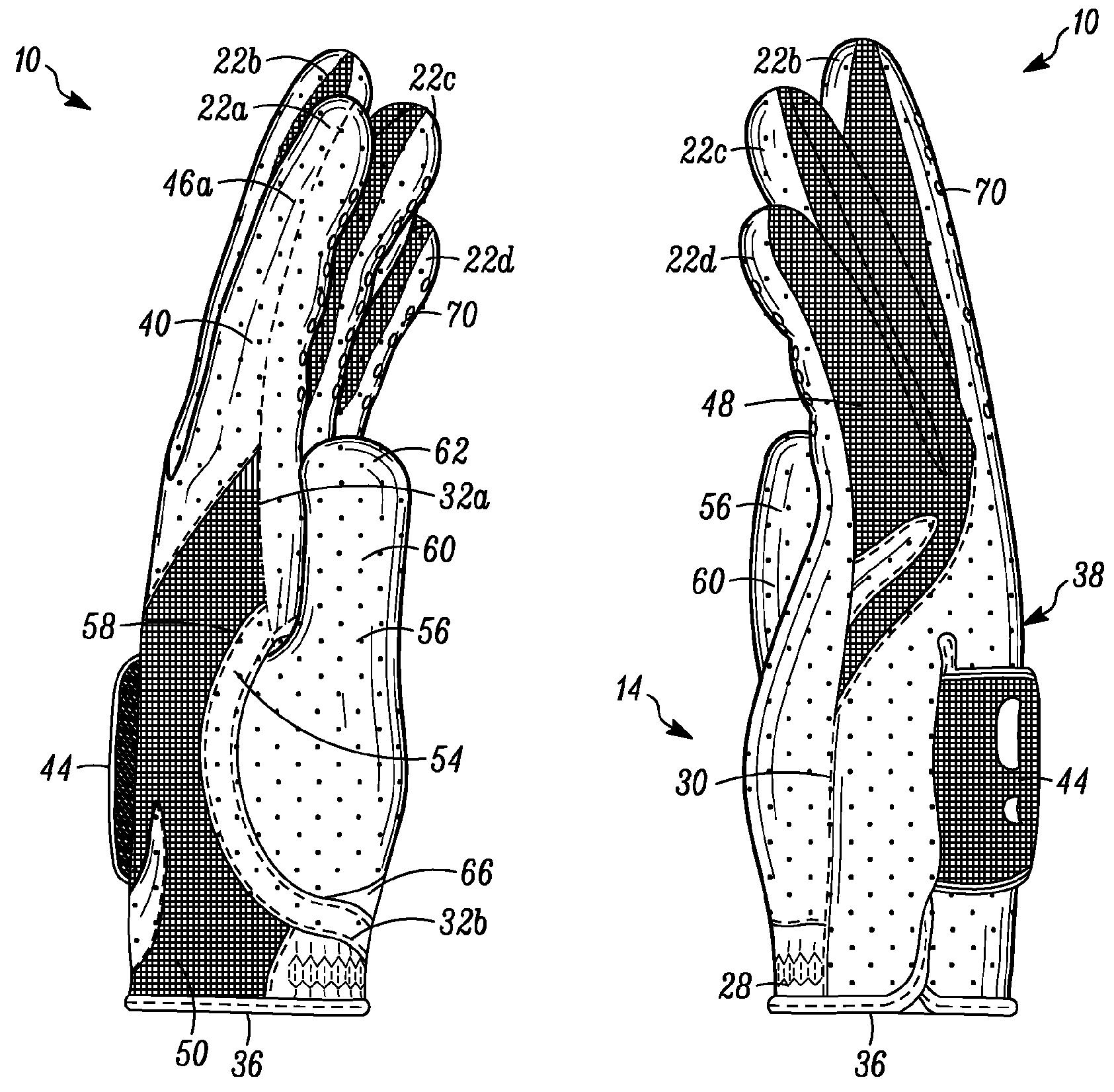 A patent application recently published directed to this perforated glove construction. The application published as US Pub. No.
[0032] In exemplary embodiment, the needles 80 are vertica
lly and horizontally aligned, with a slight offset. Within each row, each needle is preferably spaced apart between about 3 mm and 8 mm from adjacent needles and, in the exemplary embodiment, the spacing (Dr) is about 4.8 mm. The spacing between each row is preferably between about 2 mm and 6 mm and, in the exemplary embodiment, the spacing (Dc) is about 3.5 mm. In addition, the needles are slightly offset with respect to adjacent rows, including a first distance (Of) of about 2 mm as measured between a needle in an adjacent row and a second distance (Os) as measured from a second side of a needle.

[0033] In other embodiments, the size and spacing of the perforations can vary. For example, other patterns for the perforations can be used and varying spacing between the perforation in different regions of the glove. In addition, the perforations can have differing diameters and need not be uniform. In the exemplary embodiment, the support structure is configured as a second roller closely spaced from the first roller.
[0034] It should be appreciated from the foregoing that the present invention provides a golf glove having sections made of elastic material and inelastic material, strategically positioned about the glove to enhance fit and performance. Sections of the inelastic material define a plurality of perforations having a diameter of less than about 2 mm spaced substantially throughout both a palmar side and a dorsal side of the glove. The perforations enhance dissipation of heat and moisture out of the glove.
For crying out loud, it's a golf glove with needle holes throughout! Yes, funny ha-ha; but seriously, I truly believe that creating a well drafted patent application on a simple invention in a unique manner so that it has a shot at patentability is one of the most difficult documents to create. Unfortunately, no one will believe that statement unless they have actually done it. Oh well, such is life.
Dave Dawsey – Keeping an Eye on Golf Glove Inventions
PS – Click HERE to read about Acushnet's patent application directed to an acupuncture golf glove.
PPS – Check out other golf glove related posts HERE