Let me start by saying that I am a pretty frugal guy, but golf equipment is my weakness. I am always searching for that product that somehow allows me to show up 5 minutes before my tee time and shoot in the 70's despite no warm up or practice since my last round. Needless to say I am still searching for that magical club. My annual equipment purchases generally include at least one set of irons (three this year), multiple hybrids, and at least one putter (generally more). Surprisingly I am rather loyal to my driver and fairway wood.
Therefore I decided to share with you my single best purchases and my single worst purchase of 2013.
When it comes to golf clubs the one purchase that I am most happy with is an 18 degree Adams SUPER DHy driving hybrid. I can't imagine playing a round without this club, or what I did before it. The club just inspires confidence when I tee it up. I feel that no matter how poorly I swing the club the ball will find the fairway 215-225 yards out; and I never worry about overcooking a 5 yard draw into a 50 yard hook. If you struggle with hitting hybrids too high, or hate hitting a balloon ball when there is even a slight breeze, then you must give this club a try. On the tight course that I play most often this club gets more use off the tee than my driver does.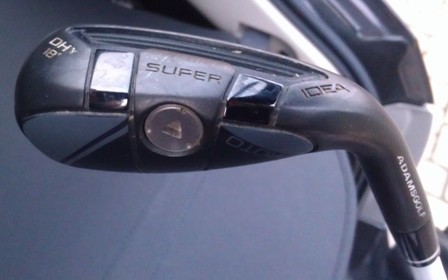 Aside from clubs, there is no doubt my best golf shoe purchase of 2013 has been multiple pairs of Ashworth Cardiff spikeless golf shoes. Interestingly I generally don't play golf in them. I love a good pair of waterproof shoes for walking the dog; and living in the city I do a lot of dog walking and average 45-55 miles per week in all sorts of conditions. Heavy morning dew, no problem; pouring rain, no problem; snow, no problem. Needless to say, I go through a lot of shoes and these are the best I have ever purchased.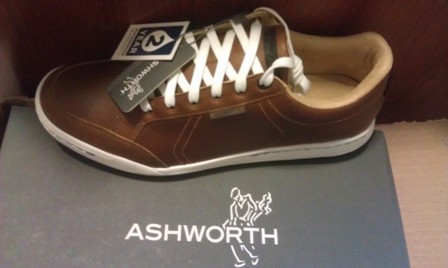 The proof – I wore the soles flat on the dark brown pair (pictured below), bought the light brown pair (pictured above), and have now ruined those courtesy of an unexpected dip in the ocean in attempt to get a burr out of the foot of my dog. I estimate that I got about 1300 miles out of each pair, most of which was not on grass. They are extremely comfortable and as durable as a pair of shoes can be.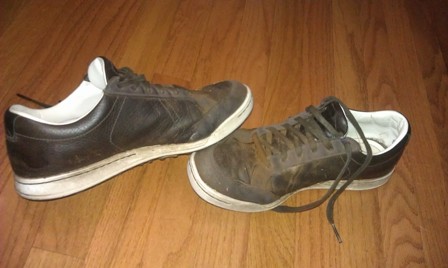 They are now my go-to walking shoe, as long as they keep making them. So, why don't I wear them playing golf? Not sure. I have never had a bad experience playing in spikeless golf shoes, I just like the comfort of knowing that some spikes are keeping my feet firmly in place during the spasm that is my golf swing.
If you care, this was the face my dog made when I did get the burr out of his foot.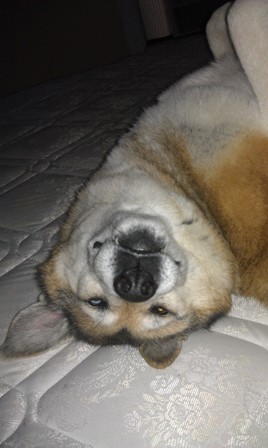 Unfortunately this was the look of my shoes after the dip in the ocean. Oh well, a small price to pay for that smile.

As for apparel, I simply can't pass up Sunice and ZeroRestriction jackets and pullovers when I find them on sale (I did say I am frugal), but my favorite go-to golf jacket is a SunMountain waterproof jacket. All three make great products, although it is a little hard to get used to the opposite side zippers on Sunice jackets.
Now, my worst golf equipment purchase of 2013… a waterproof pair of golf shoes that have large white areas of mesh construction. This picture shows how bad they looked after just one round. Surprisingly they were indeed waterproof, and they were comfortable; just looked like hell after a few holes. Perhaps I would have a different opinion if I only walked in the fairway!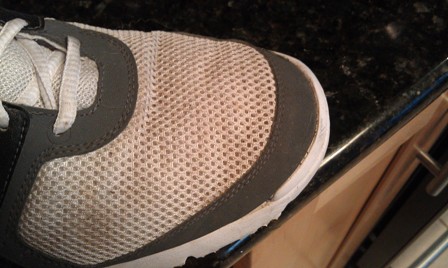 So there you have it, my best and worst golf equipment purchases of 2013.