Acushnet rolls out another fascinating golf ball dimple pattern patent application. Check out these golf balls: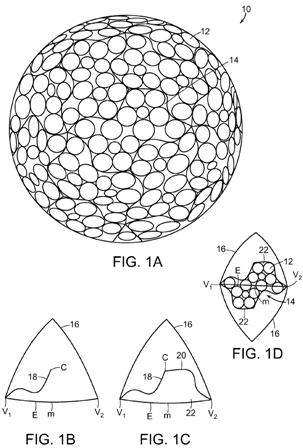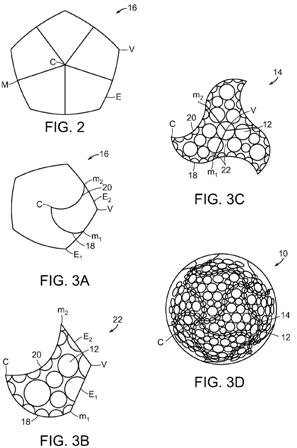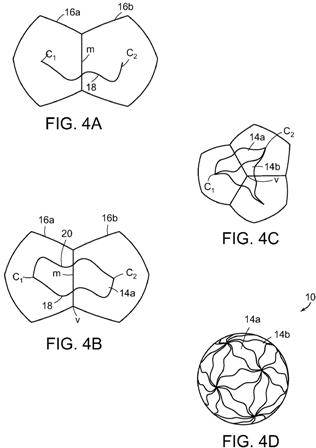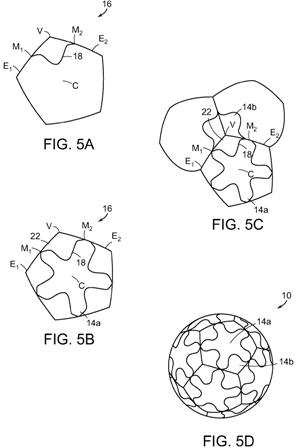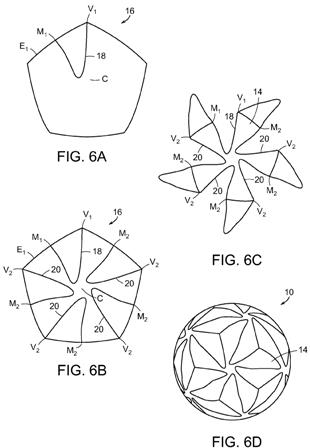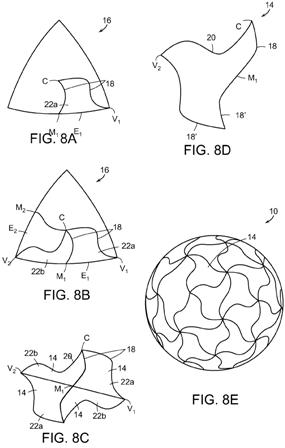 These drawings come from a patent application that recently published as US Pub. No. 20110021292 titled "Dimple Patterns for Golf Balls." The application describes the invention as:
The present invention provides a method for arranging dimples on a golf ball surface in which the dimples are arranged in a pattern derived from at least one irregular domain generated from a regular or non-regular polyhedron. The method includes choosing control points of a polyhedron, generating an irregular domain based on those control points, packing the irregular domain with dimples, and tessellating the irregular domain to cover the surface of the golf ball. The control points include the center of a polyhedral face, a vertex of the polyhedron, a midpoint or other point on an edge of the polyhedron and others. The method ensures that the symmetry of the underlying polyhedron is preserved while minimizing or eliminating great circles due to parting lines.
Come on, I just want one of these golf balls to make it to the market because I know that my ball's "great circles due to parting lines" have been messing up my game.
David Dawsey – Keeping an Eye on Golf Ball Inventions
PS – check out THIS recent post in which I questioned whether the traditional dimple has reached the end of its useful life; click HERE to read about another interesting Acushnet golf ball dimple patent application; and click HERE for an interesting Bridgestone patent application
PPS – click HERE to read more interesting golf ball patent posts