On Friday Stroke Solutions, Inc., maker of the SuperStroke putter grip that KJ has made famous, filed patent infringement lawsuits against Tacki-Mac Grips, Inc. and Energy Grip, Inc. in the Eastern District of Wisconsin. The actual Complaints filed with the court do not contain much information, but you can check them out /files/22847-21779/20080125_SS_v_Tacki_Mac_Complaint.pdf">HERE.
The patent at the center of the dispute is USPN 6626768 titled "Putter Grip." A few figures from the patent are found below.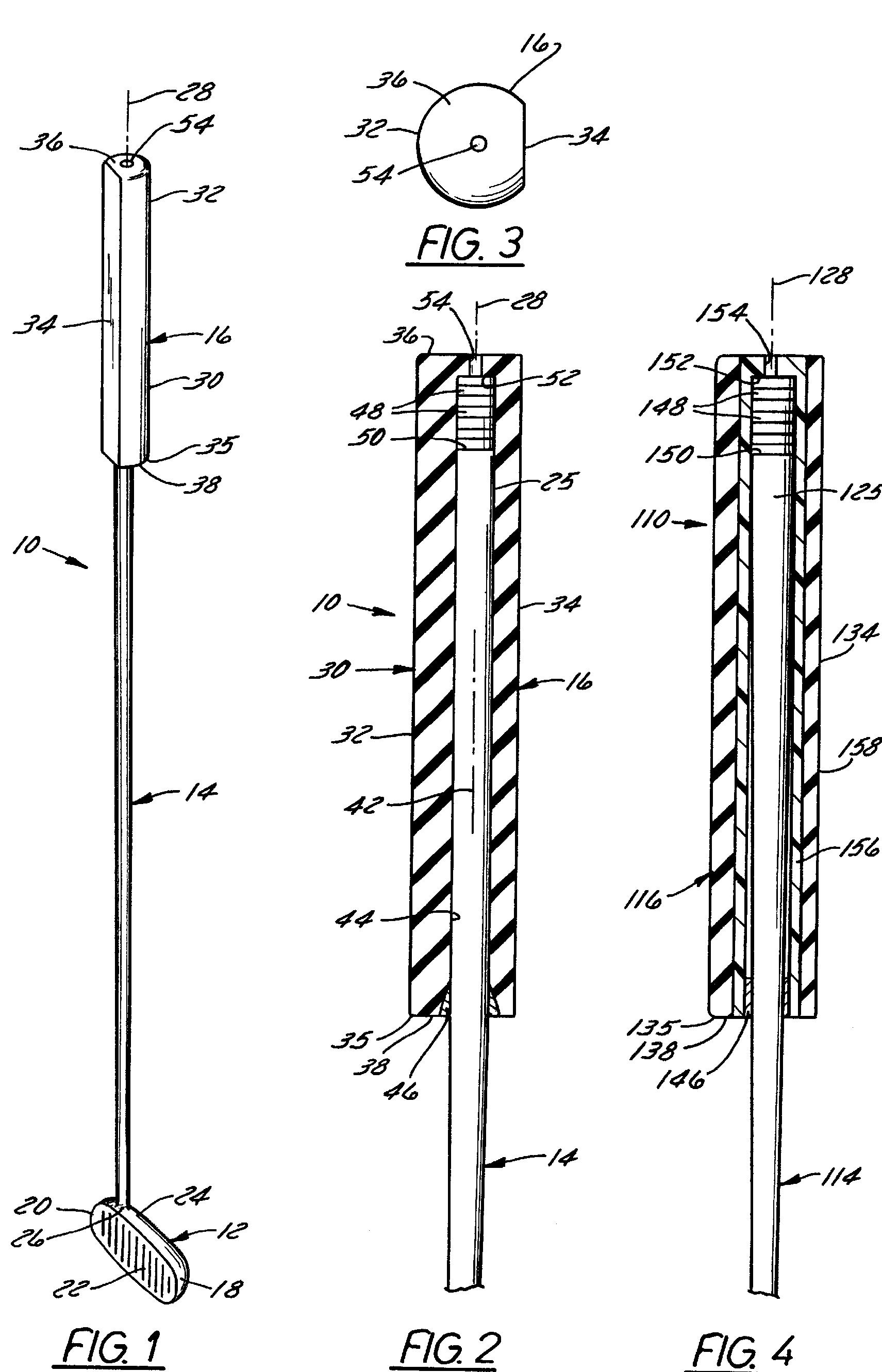 I will keep you posted on this gripping patent infringement lawsuit.
David Dawsey – Keeping an Eye on Golf Patent Lawsuits