Take a guess, which big club manufacturer intends to include Trap Door Construction technology into their clubs, and what could it be?
Well, this trademark application reveals that it is something Callaway Golf is working on bringing to the market.
What could it be? I tried to come up with a list of likely technologies but nothing screamed "I am the Trap Door Construction technology." Perhaps something like this?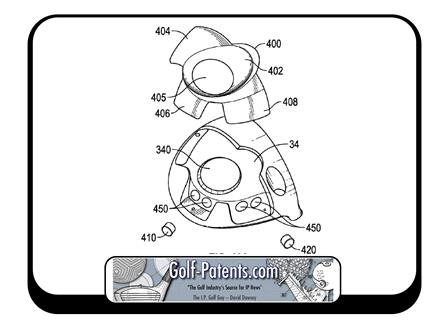 It just doesn't seem like a putter technology.
David Dawsey – A Golfing Trademark Lawyer
PS – follow me on Twitter (@GolfPatents) and sign-up HERE to receive posts via email.