I am surprised this hot new club hasn't been revealed on one of the golf forums yet. Well, I guess I get the honor of being the first to bring it to the masses!
A rather intriguing patent issued last week titled "Golf Club Having Two Angularly Divergent Impact Faces" (USPN 7,850,538). The patent describes the invention as:
A dual purpose putting and chipping golf club has a golf club head with a golf ball impact face vertically split into a pair of angularly divergent impact surfaces; a vertical putting surface and an obtusely angled chipping surface which face in the same horizontal direction.
…. but the drawings say it all….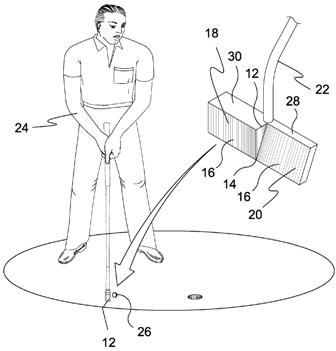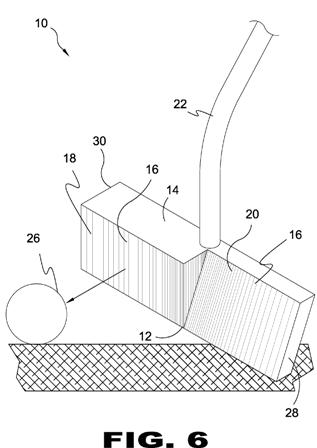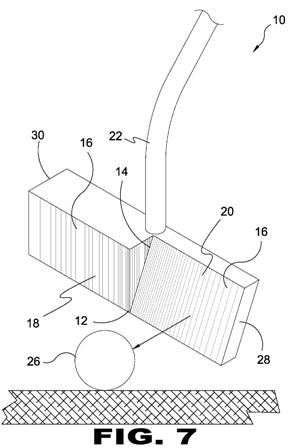 How about that golfer's grip! I guess it helps when you bury the heel into the green?
Dave Dawsey : Creator of Golf-Patents.com… The Place for Golf Inventors
PS – click here , here, and here for more posts related to funny patent application drawings