Probably not, but I would give it a try. Check out this beauty (and I am not just referring to the pretty lady doing the putting).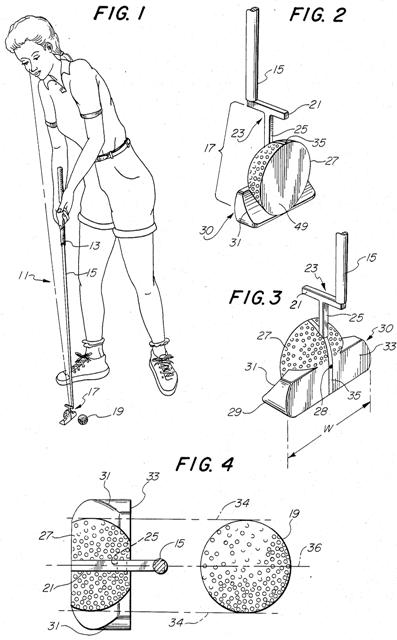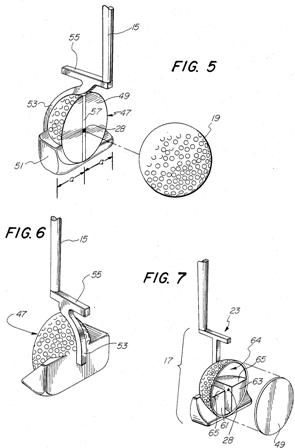 The drawings come from USPN 4,809,981 that issued back in 1989. The patent describes the invention as:
Golf putters with an alignment sight feature and an alignment ball section located at the club head end for achieving more accurate alignment and stroke of the putter. Toe and heel weighting within the ball section further contributes to greater putting accuracy. In the embodiments, a hemispherical ball section is mounted on a conforming blade and its face serves as the ball striking surface. In one embodiment, a bar mounted at the end of a shaft and an alignment stripe on the ball section form the alignment means, while in a second embodiment a curved metal bar is integrally formed with an overlying alignment bar to form an alignment sight.
That putter looks better than a license to print money.
Dave Dawsey – Watching Golf Putter Inventions
PS – check out additional putter patents HERE