After seeing Cobra Golf's new KING F6+ driver splashed all over every website today (except mine – I understand, the demo must be lost in the mail), I have to wonder how long before we see a Callaway driver with a front to rear track system?
Judging from a Callaway patent that issued last week, the thought has definitely crossed their minds as well. Check out the Callaway design.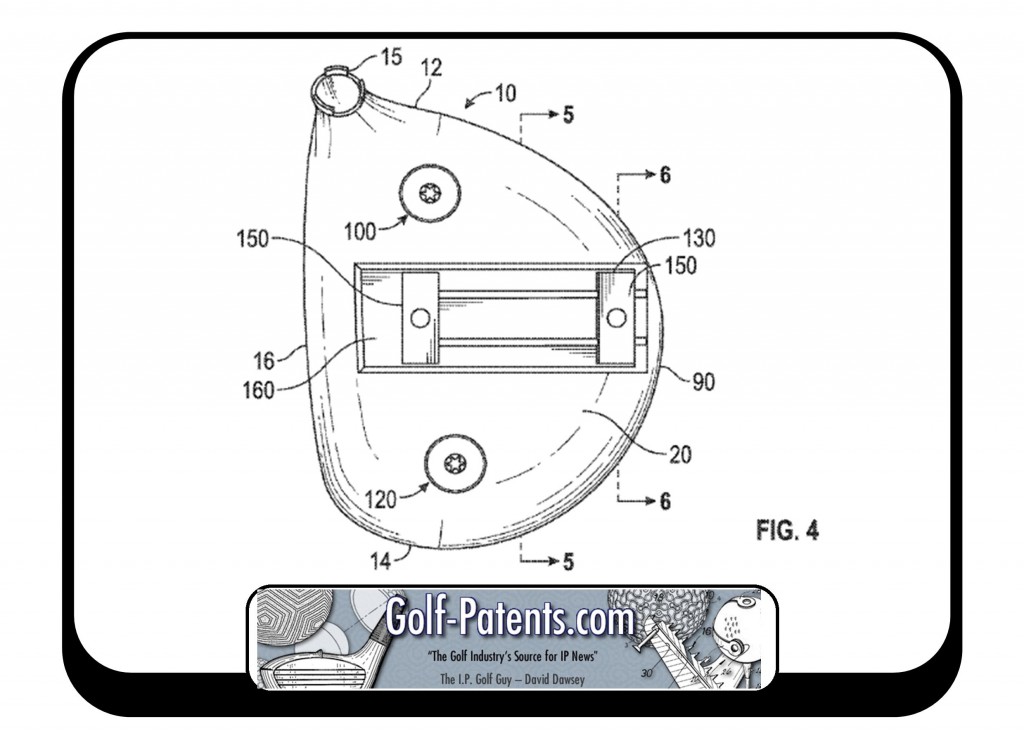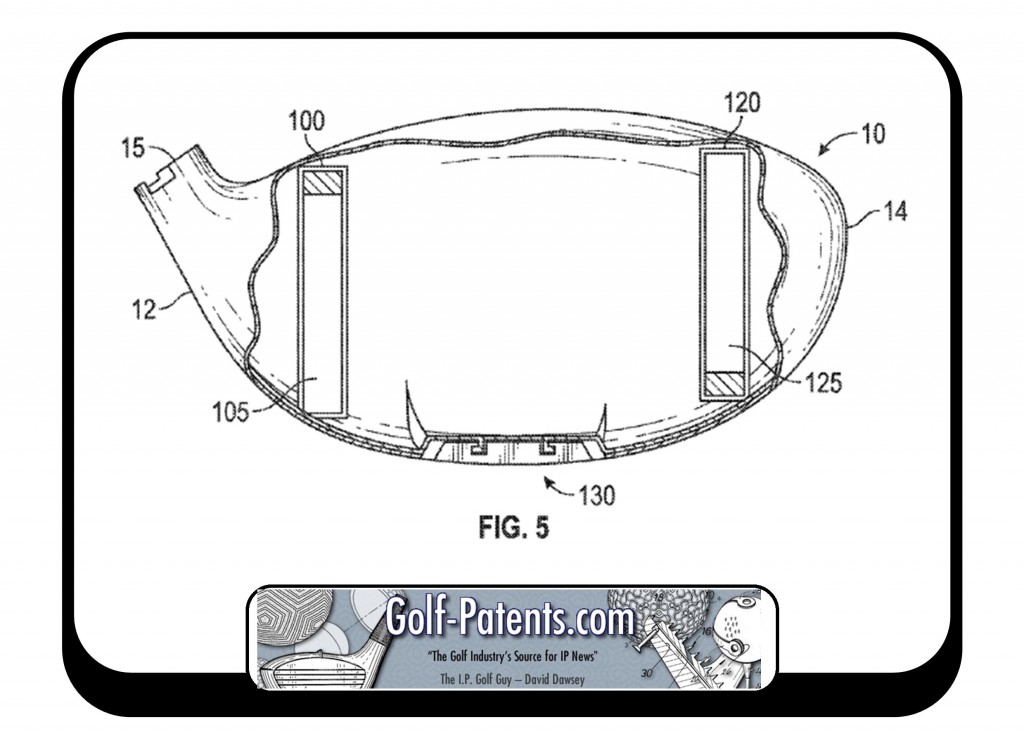 And here is another variation…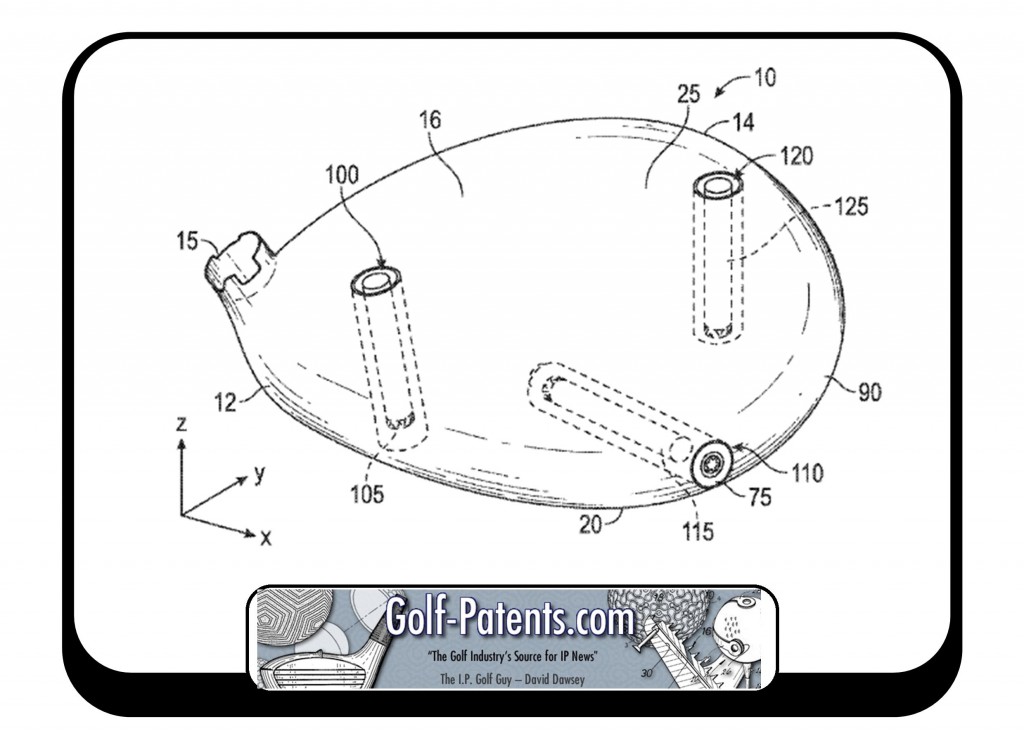 The drawings come from USPN 9180349, which issued last week. I like their strategy of confusing the competition by showing the hosel coming out of the sole of the club head in figure 4; is it a sole track, is it a crown track, take your pick. I kid – it happens to the best of us when rushing to get an application filed (blame it on the drafter); the other drawings and written disclosure make it clear that it is a sole track.
I am starting to think the Hooked on Golf Blog had some inside information when creating the KING-PXG-M1-MEGA driver!
Dave Dawsey – The Golf Patent Lawyer
PS – follow me on Twitter (@GolfPatents) and sign-up HERE to receive posts via email.