Last week Acushnet was granted an interesting golf ball dimple patent. The patent is USPN
7267624
titled "Golf Ball Dimple Pattern." Perhaps the most interesting thing about the patent is that the "claims," the legal scope of the patent, are limited to a 344 dimple ball. As far as I can tell, Acushnet does not sell a 344 dimple golf ball either under the Titleist brand or the Pinnacle brand. Makes you wonder if a 344 dimple golf ball is on the horizon?

The abstract of the patent describes the invention as:

A golf ball is provided with a dimple pattern comprising two substantially identical elongated dimple pattern elements which fit together to form the complete dimple pattern. The dimple pattern can contain 344 dimples covering about 70.4% of the golf ball surface or 392 dimples covering about 73.3%, or other combinations of dimple count and coverage. The sizes of the dimples can be varied among either four distinct dimple sizes ranging from about 0.14 inches to about 0.17 inches or eight distinct dimple sizes ranging from about 0.11 inches to about 0.175 inches, or other dimple size combinations. The arrangement of dimples on the golf ball can be divided into a plurality of triangles having identical dimple arrangements with bilateral symmetry.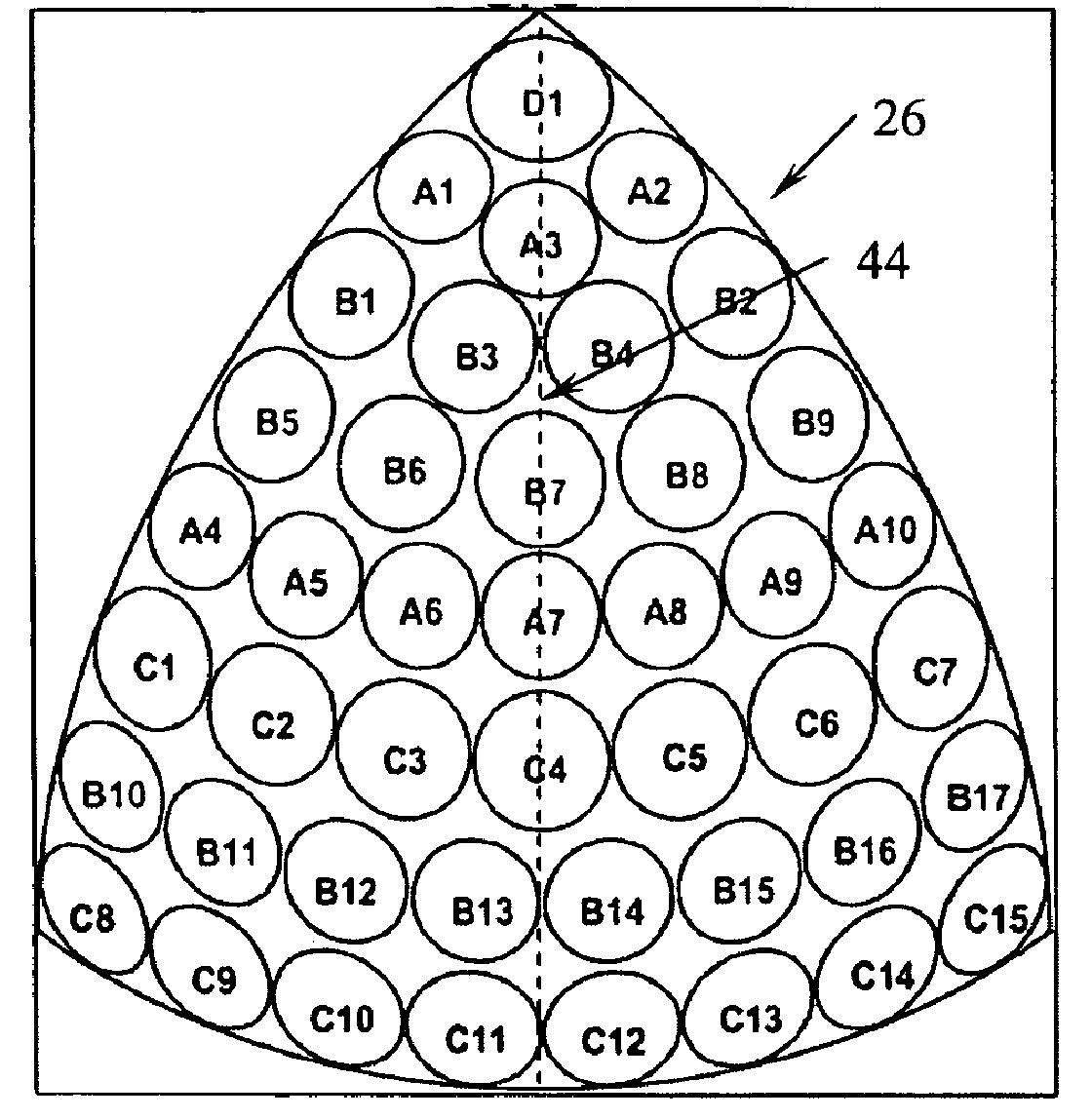 Dave Dawsey
– Dedicated to Golf Ball Dimple Patents