I will go out on a limb and state that it is unlikely that we will see this Nike golf shoe invention on Tiger's feet anytime soon. Check this out.
---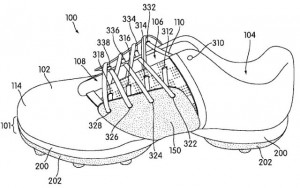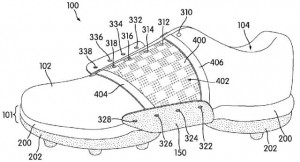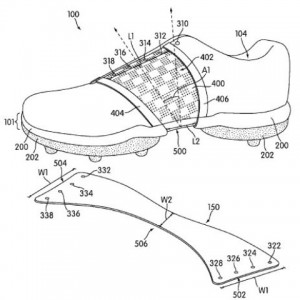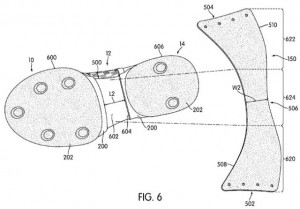 ---
The drawings come from a patent that recently issued as USPN 8,863,411 titled "Article of Footwear with a Detachable Wrap." The patent describes the invention as:
An article of footwear with a detachable wrap is disclosed. The detachable wrap removably attaches to a lacing area of an upper and extends under the article of footwear through a channel in a midsole of the sole structure. The detachable wrap may change the appearance of the article of footwear and additionally provide support to a foot of the wearer.
So, is there a market for this product design? Personally, I don't know any golfers that would buy these shoes, although I don't play with the most fashion forward golfers!
Dave Dawsey – The Shoe Patent Lawyer
PS – follow me on Twitter (@GolfPatents) and sign-up HERE to receive posts via email.