Come on, would Callaway really save money on R&D by borrowing design elements from the famous Burrow's Golf MAC Powersphere? Of course not; well…. you decide.
Let me start by saying that I was blown away last week by the look of the 2013 Callaway X Forged Irons; simply beautiful. Unfortunately, this week I was blown away, and not in a good way, by the iron design found in a design patent that issued as USPN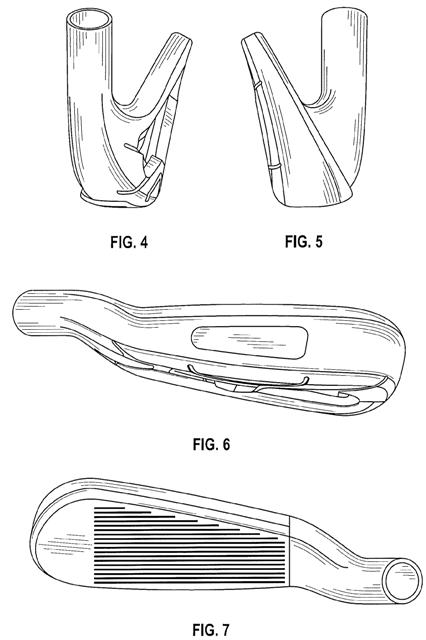 I am sure the patent drawings just don't do the design justice, at least I hope so. Given that the application was filed in February, pre new CEO Brewer, I wouldn't be surprised if the design has been purged and never makes it to market; but then why pay to have the patent issue?