You have to feel for the engineer sitting in the R&D department deep in thought, dreaming of the ideal golf club, only to be interrupted by a tap on the shoulder and a boss proclaiming "you know all those slots, slits, pockets, and channels that our competitors are doing; see what you can come up with." Actually, I feel worse for the poor patent attorney then tasked with trying to protect what the engineer came up with, in light of the mounds of prior art.
Nonetheless, check out the slit design that came out of PING's R&D.
---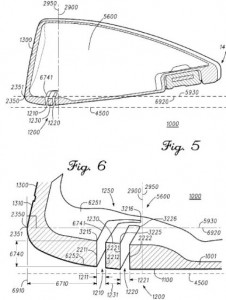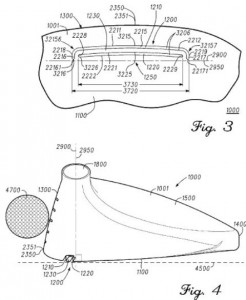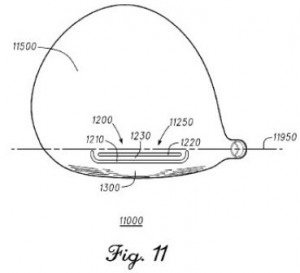 ---
The drawings come from an application that recently published as US Pub. No. 20140349780, titled "Golf Club Heads with Slit Features and Related Methods," where you can read all about this innovation. The following drawings were found in the associated provisional application.
---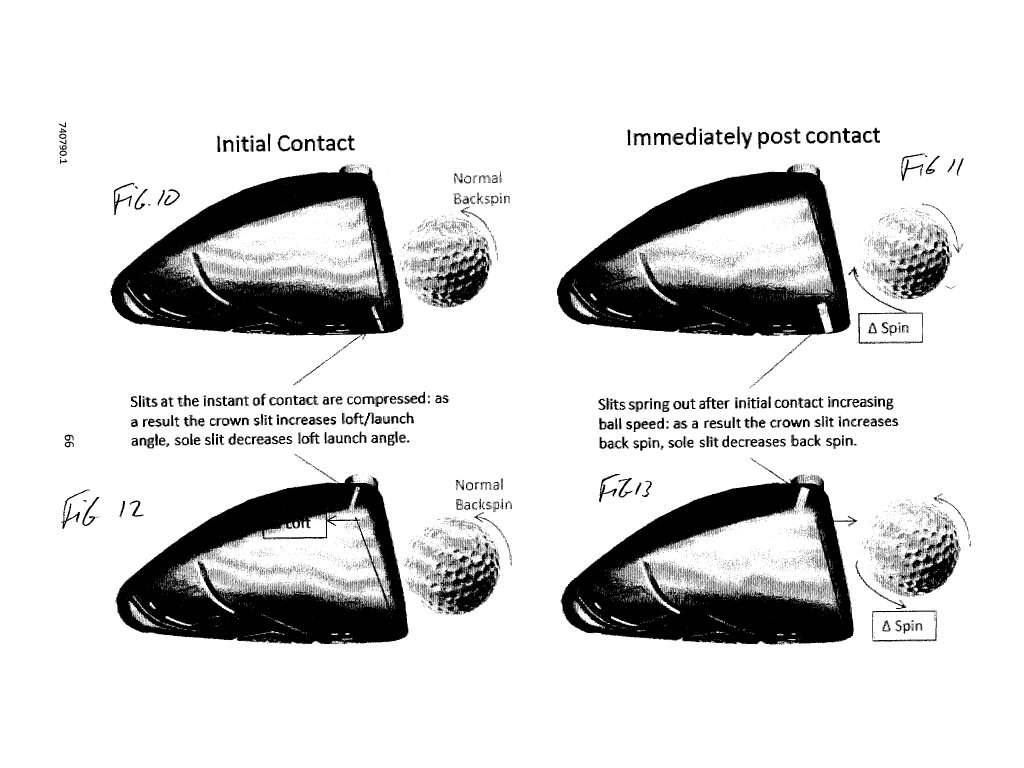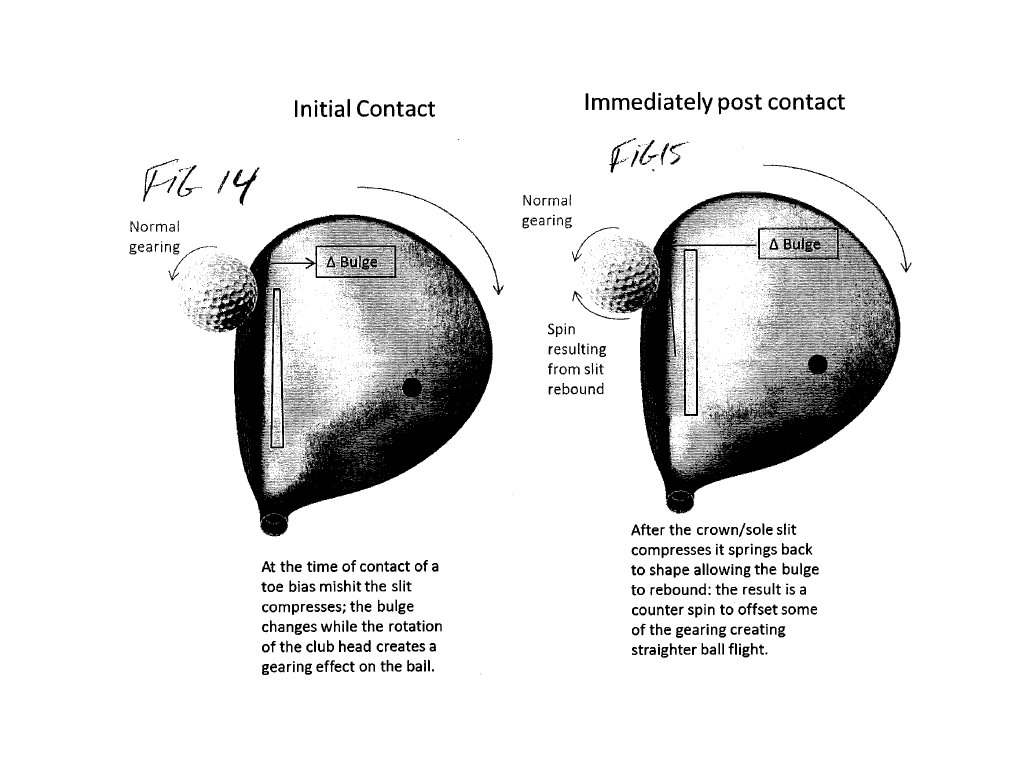 ---
Interesting, but this seems familiar. So, will we ever see a slit in a PING club? I wouldn't bet on it, too big of a blow; after all, every golf company wants to be viewed as an innovator.
Dave Dawsey – Monitoring Golf Patents
PS – follow me on Twitter (@GolfPatents) and sign-up HERE to receive posts via email.