Would you strap yourself into this contraption to improve your game?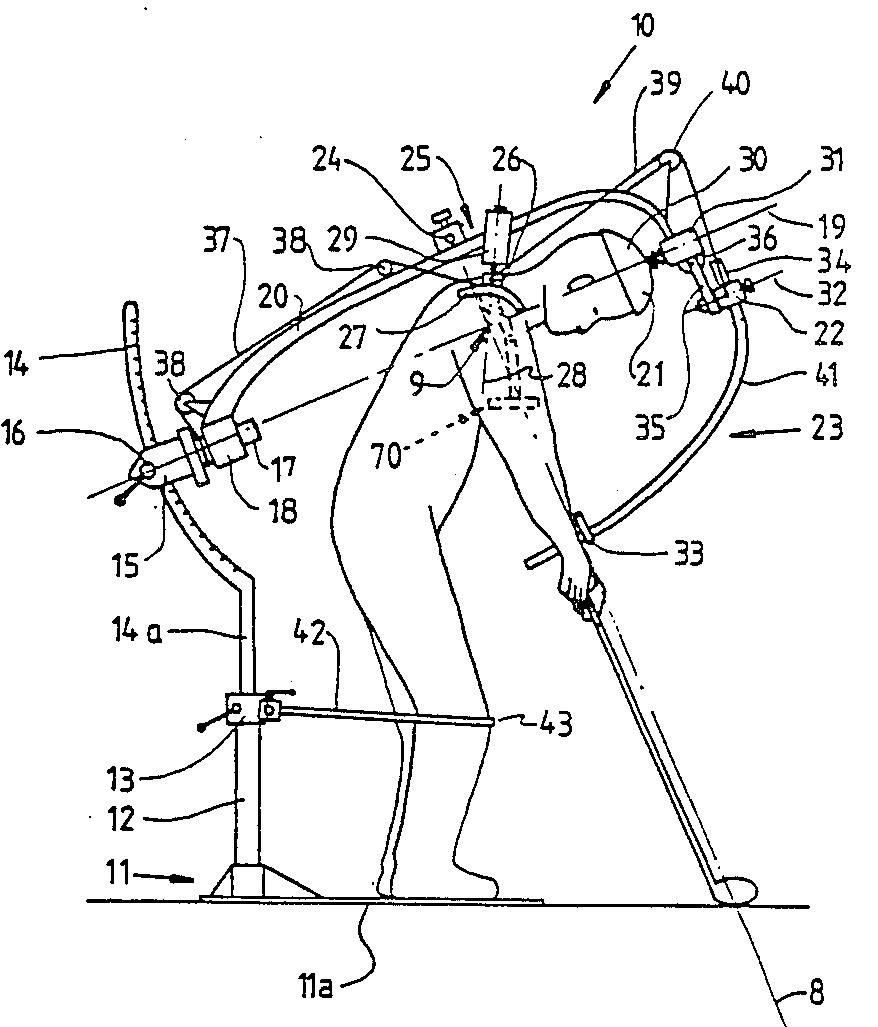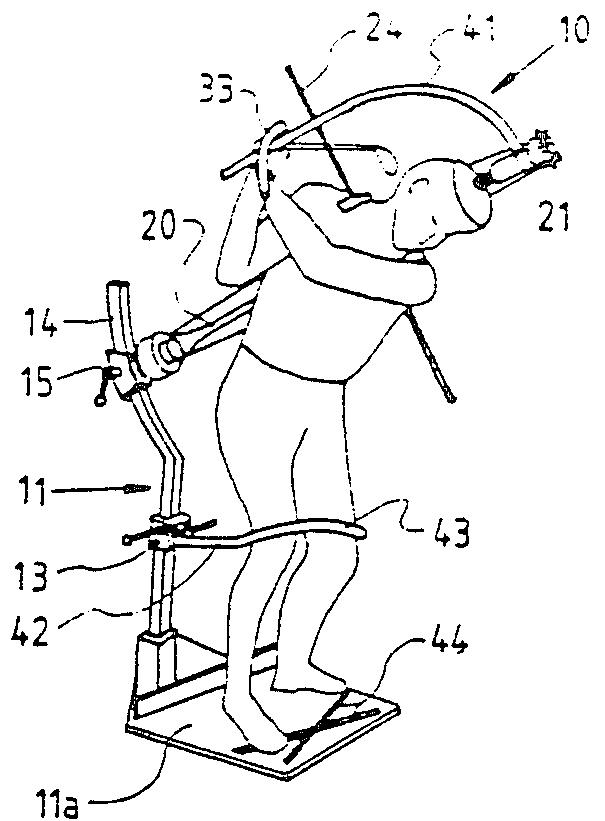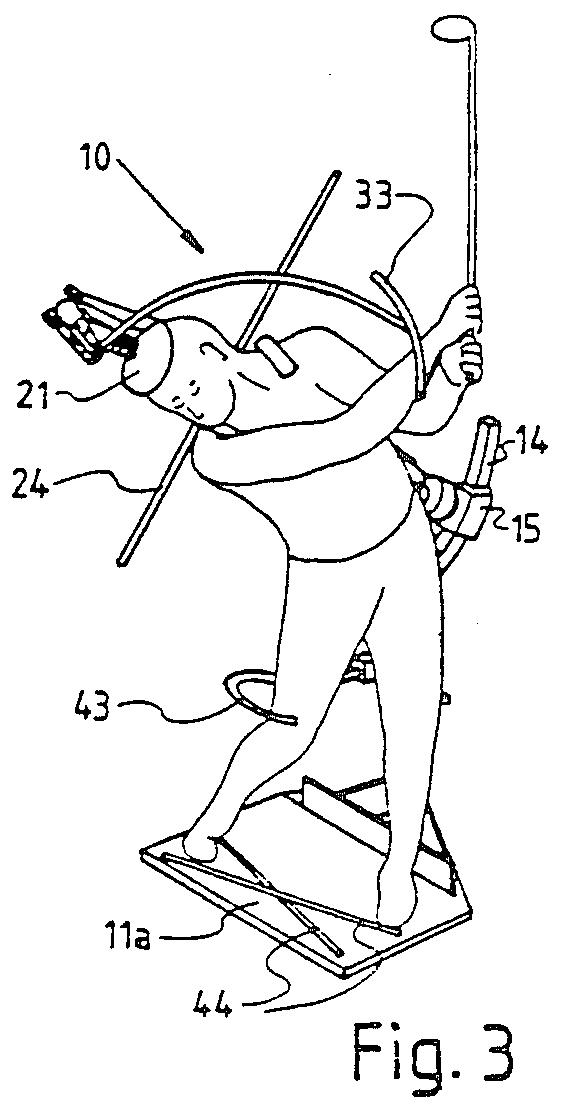 The drawings come from USPN 4758000 titled "Games Stroke Practicing Apparatus." The patent describes the invention as:
Practice apparatus for positioning a user in a golf stance and for guiding the user's body through a golf stroke. The apparatus includes a support for supporting an elevated crank arm assembly for pivotal movement about a golf stroke swing axis located by the support to pass through the upper body, neck and head of a user in a golf swing stance and substantially within the plane of symmetry of the user's upper body. The crank arm assembly has an offset portion spaced above the swing axis, and a pivot mounting is provided on the offset portion. A shoulder guide is mounted on the pivot mounting for pivotal movement relative to the offset portion about a shoulder guide pivot axis which intersects and is inclined to the swing axis. The shoulder guide extends beneath the offset portion for engagement with the shoulders of a user disposed in a golf swing stance.

Interesting.
David Dawsey – The Golf Lawyer