I didn't say "new" irons in the title because I always assume that when I can't recognize irons it must be because they are a junior, or ladies, set. Plus, whenever I even suggest that something might be "new" someone will undoubtedly email me and point out that they are in fact not new, but rather that there have been at least 2 prototype sets bouncing around on tour for at least a couple of weeks! But heck, dealing with overzealous golfers is half the fun of having this blog.
Well, even after some poking around I can't identify this iron design as a junior, or ladies, set. Thus, I suppose it is possible that this is a first look at something new (but I have my doubts, and I am sure the readers will confirm these doubts). Nonetheless, check out this iron design.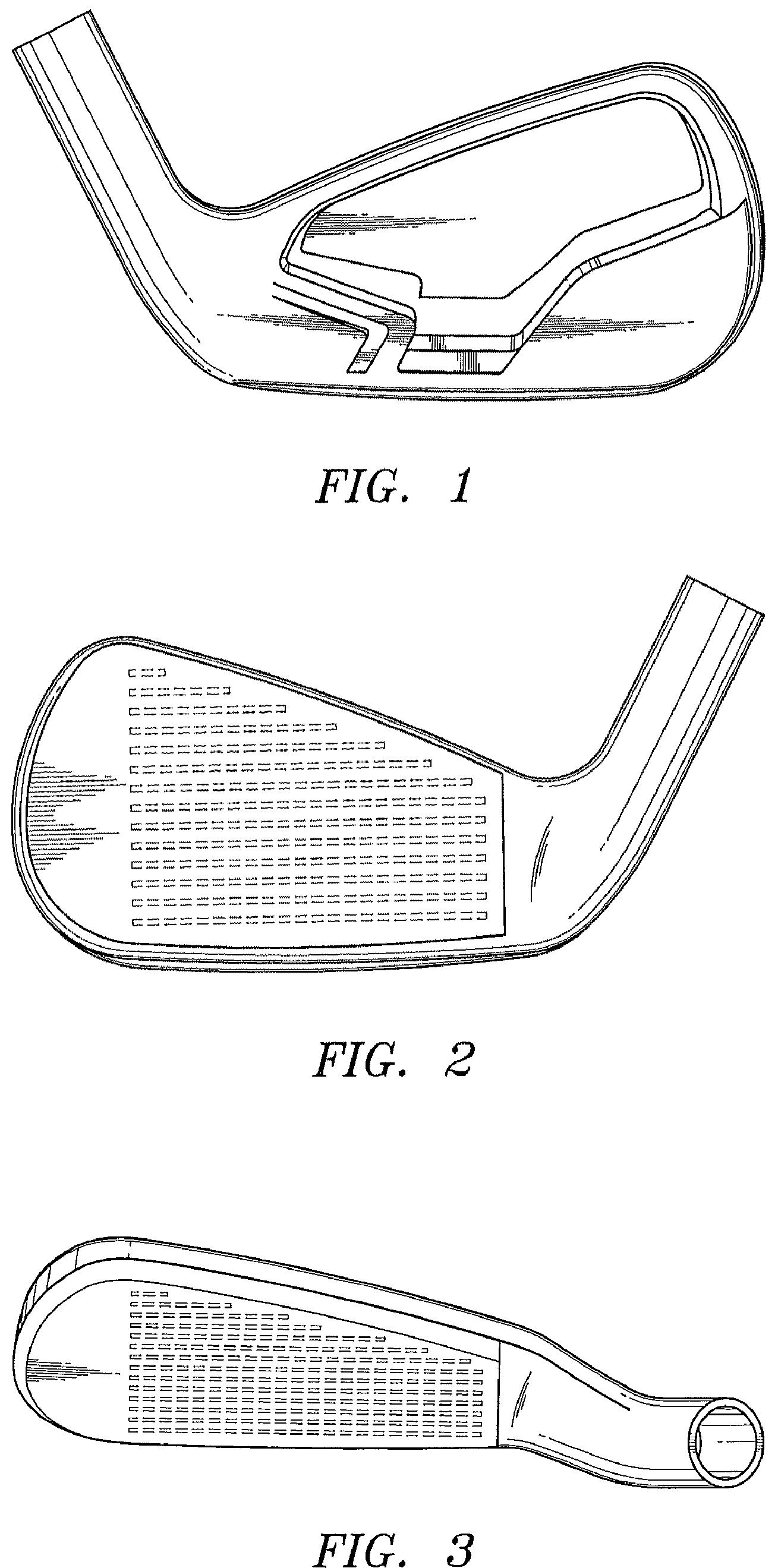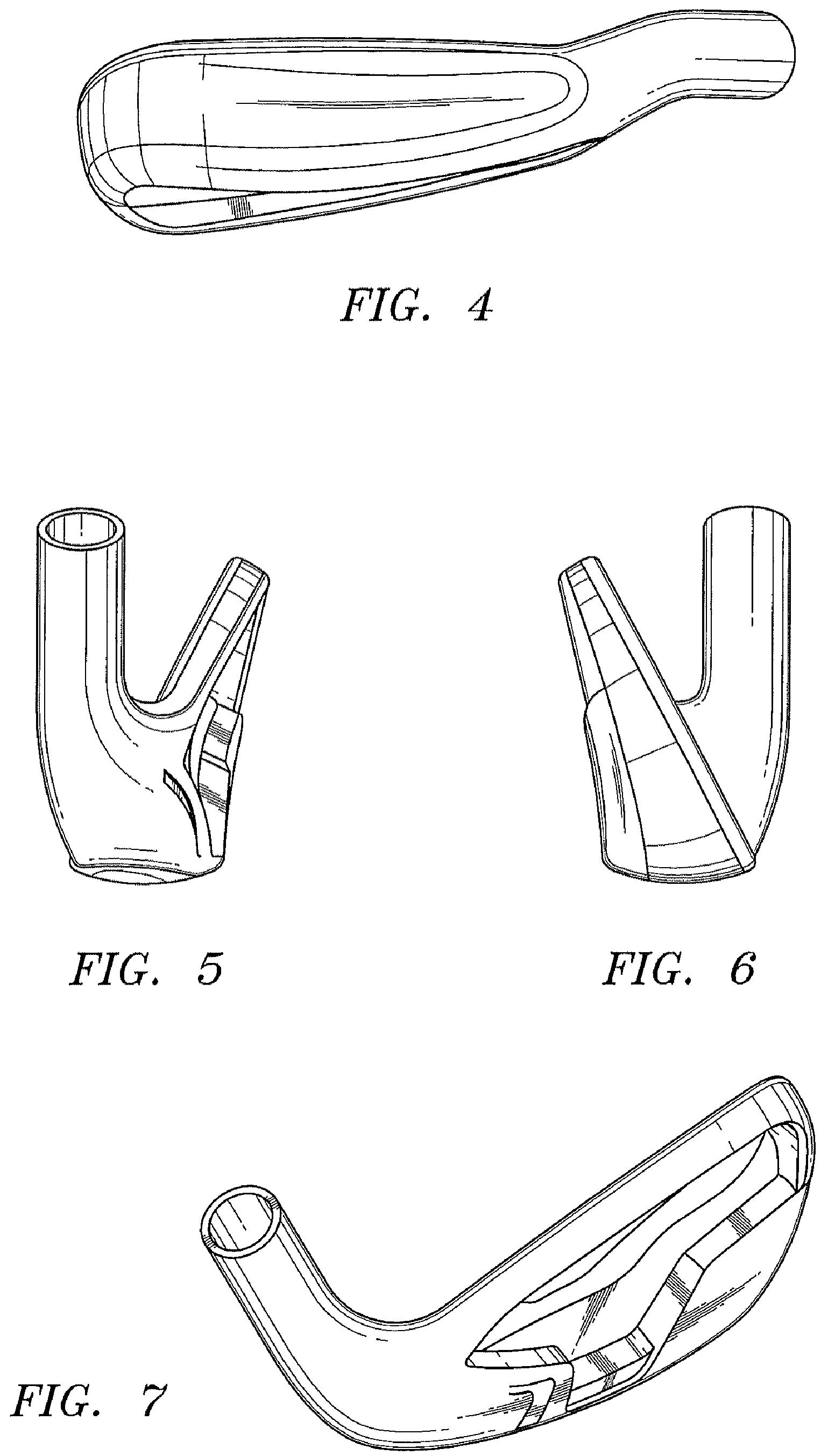 It appears that the design has a face insert, which generally implies a multi-material, or premium, club. Do you recognize it?
You can click here to check out USPN D598967 titled "Golf Iron Club Head," which issued yesterday to Callaway.
UPDATE: Readers have weighed in and identified the club as the Callaway Legacy Forged or Diablo (which are very similar, as pointed out by the MyGolfSpy blog), therefore…. no breaking news here!

Dave Dawsey – Watching Golf Iron Patents
PS – click here to check out iron patent posts