The infamous foot wedge. Accuracy has always been a problem. The ball is too small to hit it off the laces and the shoe tip is just too rounded to catch one square.
One inventor feels he has the solution. Check out USPN 5472200 titled "Golf Ball Kicking Device."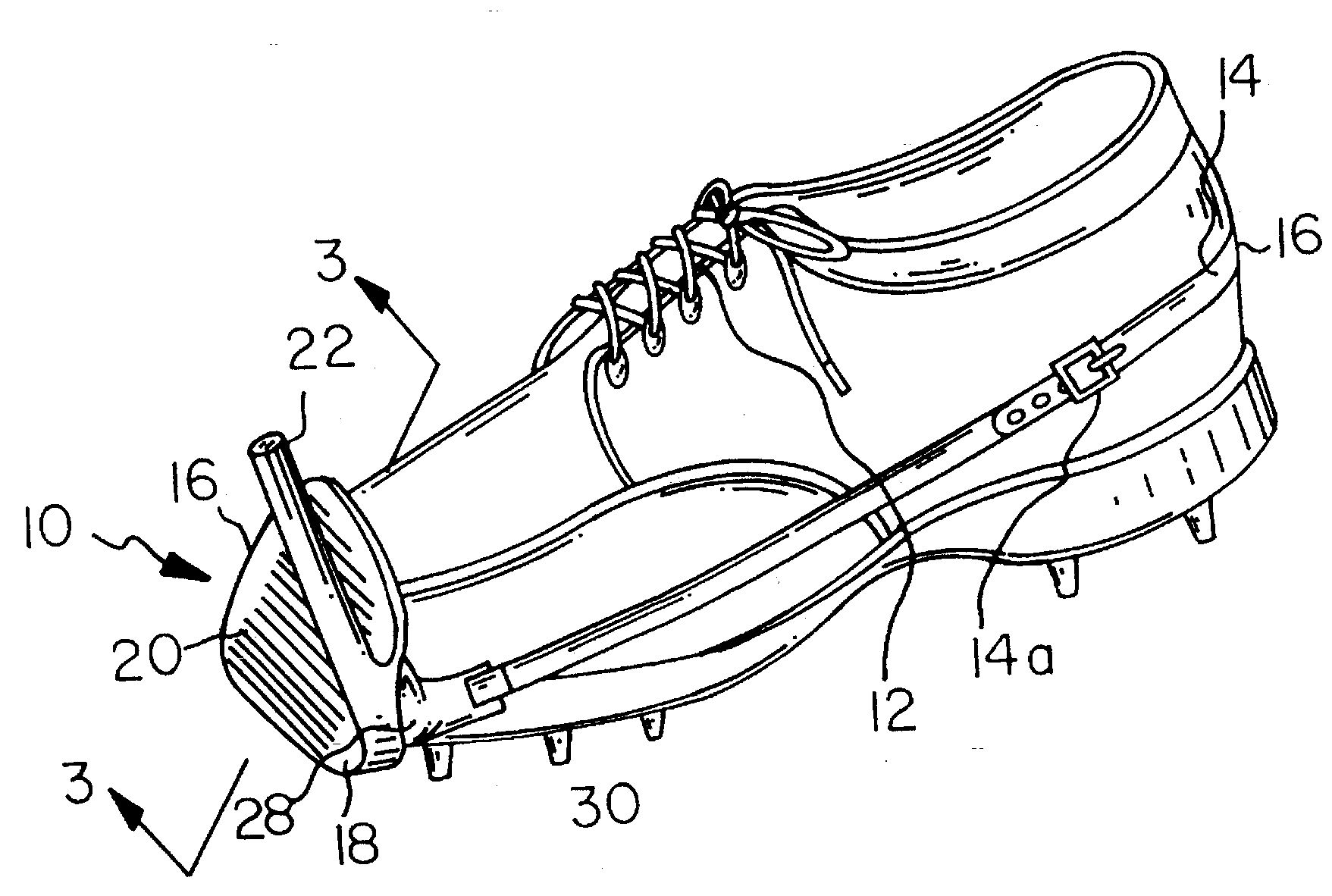 I am surprised that FootJoy hasn't licensed this patent.
David Dawsey – The Golf Lawyer