Wow, it has been over a year since my last golf glove related post! I guess not many people are working on innovations in the field of golf gloves; kind of surprising. That changes today with an invention straight out of The Villages (the location of the inventor). The invention is disclosed in a patent application that recently published as US Pub. No. 20120028737 titled "Golf Glove with Grip Pressure Reducing Means," which describes the invention as:
A golf grip training apparatus for resisting finger and thumb flexion and for counteracting grip forces is disclosed. The apparatus assists the golfer in achieving a lighter grip pressure than would be exerted on the club without its use by providing a golf glove adapted with means for actively counteracting grip pressure by creating forces in opposition to those required for gripping the club handle. The apparatus is used to teach the golfer to relax the hands and fingers and to hold the club handle more lightly.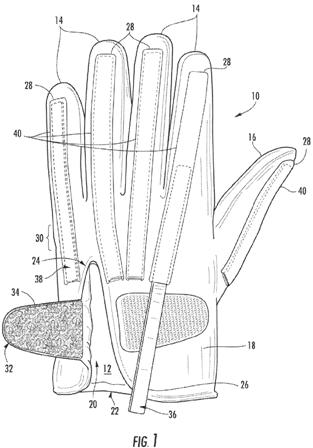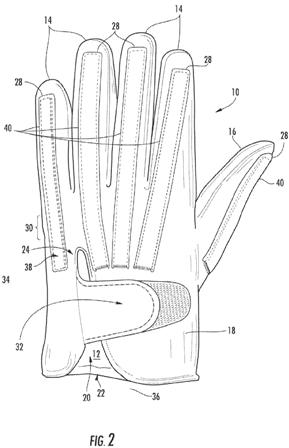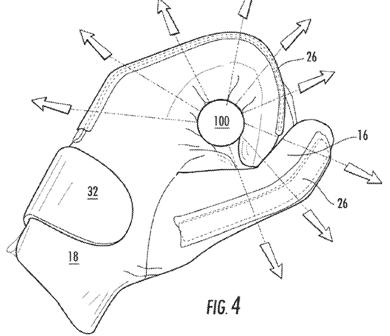 Not a bad idea if you fight strangling your grip.
Dave Dawsey – Keeping an Eye on Golf Glove Inventions
PS – check out other golf glove related posts here