It would just take one Tour guy wearing these and we would see them all over. Check out this golf invention.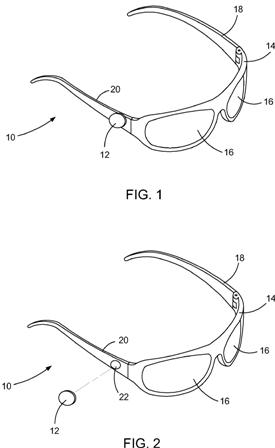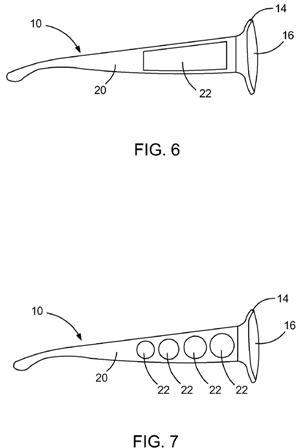 The drawings come from a patent application that recently published as US Pub. No. A pair of eyeglasses includes a magnet that creates a magnetic field capable of holding a golf ball marker. In one embodiment, the eyeglasses include a magnet mounted to one of the temple pieces such that the golf ball marker can be detachably held to the temple piece by the magnetic force of the magnet.

I can just imagine the commercial, starring Jim Furyk of course! Actually, it is not a bad idea (provided each pair of glasses came with at least 10 back-up markers).