Check out the golf grip disclosed in a patent that issued this week as USPN 8,105,179 titled "Golf Club Having Improved Handle Configuration."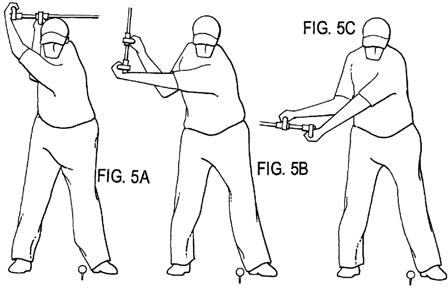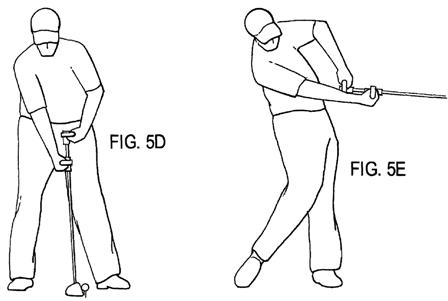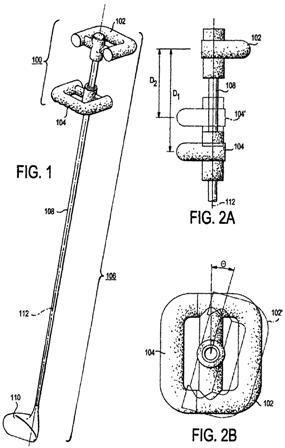 The patent describes the invention as:
An apparatus and method for an improved handle configuration are disclosed. The apparatus and method include an upper handle secured to a shaft that has a longitudinal axis and a lower handle secured to the shaft opposite the upper handle at a location spaced from the upper handle along the longitudinal axis of the shaft. The upper handle and lower handles each have grip portion that extends at an angle substantially orthogonal to the longitudinal axis and that is spaced apart from the shaft in a plane that is substantially perpendicular to the longitudinal axis. The upper handle and lower handle are secured to the shaft at an end of the shaft opposite a device configured to contact an object when the shaft is swung.

That actually might work with my swing since the left elbow position during follow-through looks familiar, but I am working on it.
Dave Dawsey – The Golf Grip Patent Lawyer