As I expressed in this prior post, I love golfers' commitment to the belief that golf club heads should have fins and wings! Recently a patent application published that espouses all the perceived benefits of wings. The application is US Pub. No. 20070293333 titled "Golf Club." Check out these amazing designs!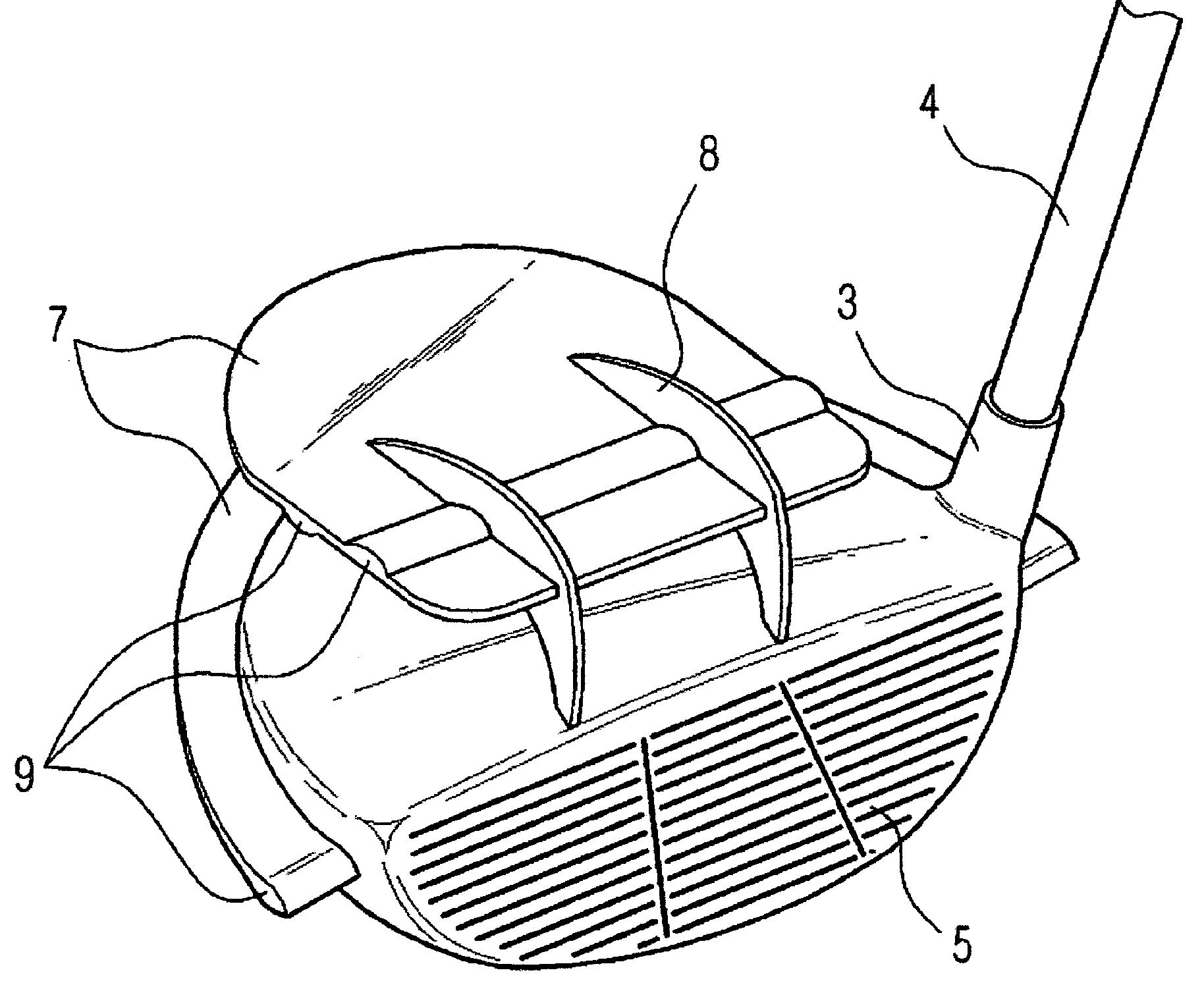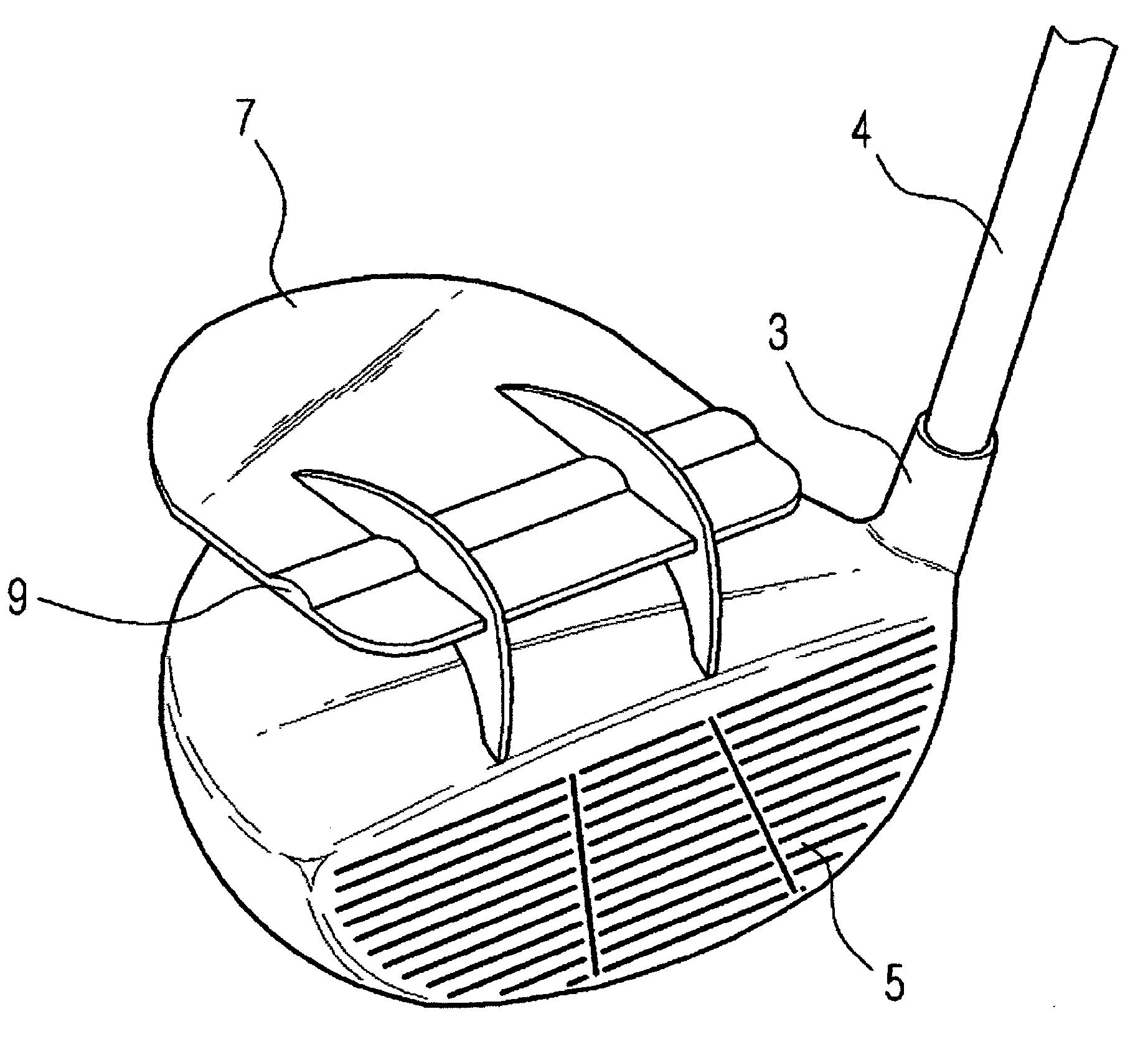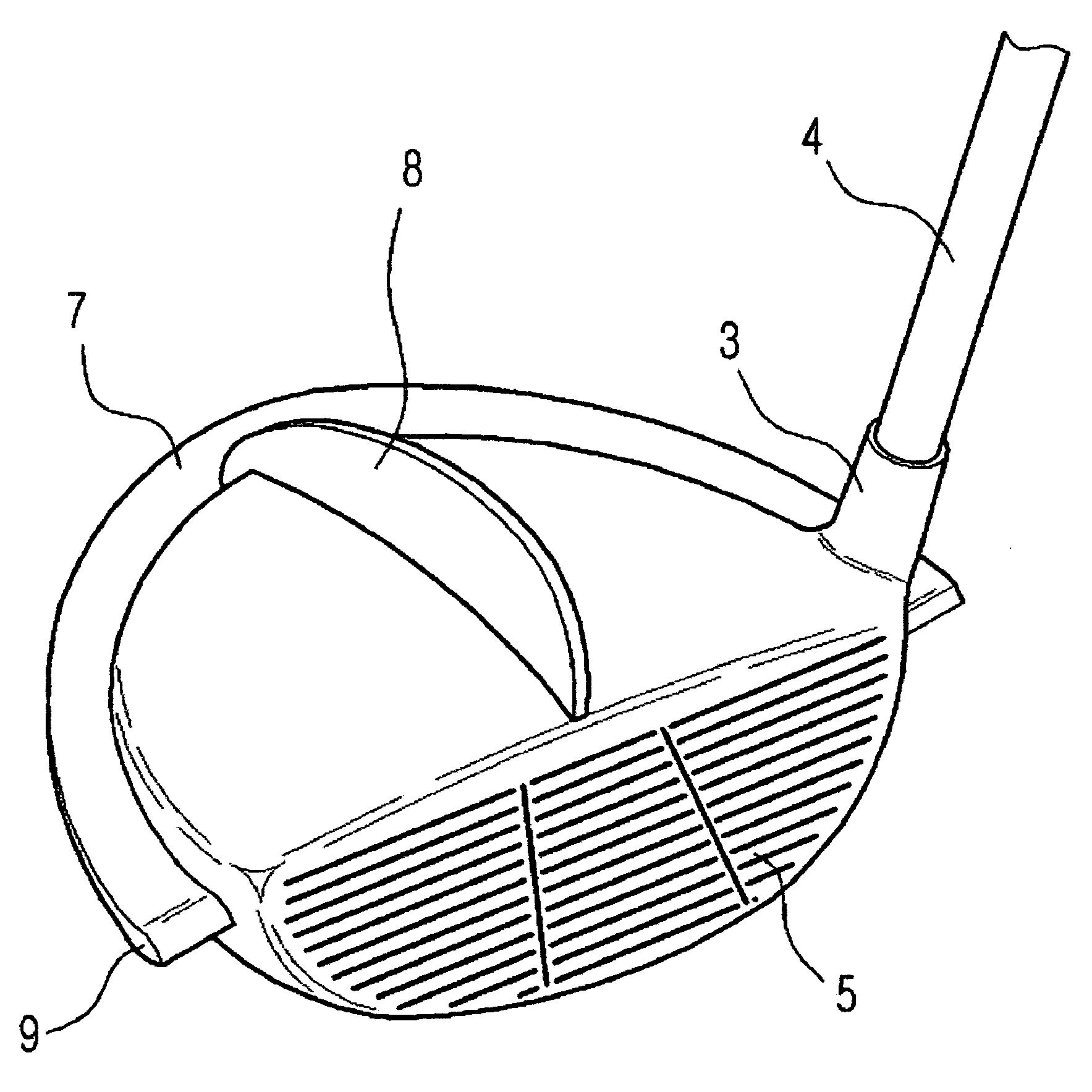 The application describes the invention as:
A golf club is fabricated with at least one vertical stability plate and/or at least one horizontal stability plate at a club head. The golf club is provided with a stability plate and an asymmetrical wing, or a combination of the same, which are installed at an upper side or left and right sides of the head of the golf club such as a driver, wood or iron, for example. An aerodynamic force generated in a downward direction by the loft of the club face is compensated by asymmetric wings applying an aerodynamic lifting force to an upper direction of the club head during a swing of the club. Even when a golfer has a swing speed or posture problem when swinging a club, the head of the club is guided to rotate along a desired proper orbit. A golf ball can be hit by a sweet spot of the head face of the club due to the stability and compensating force for achieving a straight drive, and enhanced flying distance.
I don't know how this patent application "flew" under my radar!
Dave Dawsey – The Aerodynamic Lawyer
PS – Click here to review a post focused on a handful of patents that disclose clubs which aim to channel airflow through the club head.