Rumors are circulating that G-Mac has been testing this golf ball design and is going to put it in play in early 2014. OK, I haven't actually heard any of these rumors, but they might be out there (and it makes this post a little more interesting).
Check out the latest bizarre golf ball dimple design patent that was issued to SRI this week!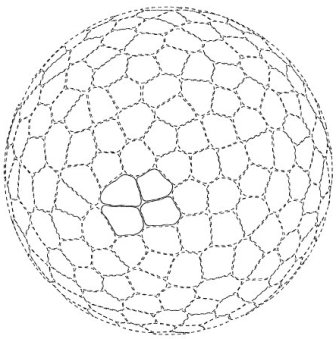 Crazy dimple patterns are nothing new in the land of patents, now let's see if someone has the balls (pun intended) to introduce one to the market.
David Dawsey – Keeping an Eye on Golf Ball Patents
PS – click HERE to check out more interesting golf ball inventions