Golfers rarely think about the advancements made in golf shoe technology, but boy would we ever if we were forced play a round in the shoes that we wore 20 years ago. I would not want to walk a round in my old leather soled Dexters with metal spikes.
A good example of recent golf shoe technology advancements is found in a patent application that recently published as US Pub. No.
20070199211
titled "Flexible Foot-Support Structures and Products Containing Such Support Structures." The application describes the invention as:
Support structures for footwear and the like include a contacting member (e.g., an outsole) that includes at least two recessed segments extending in a longitudinal direction in the forefoot portion. The recessed segments provide lines of flex such that various regions of the contacting member independently move about the lines of flex and separately engage/disengage from a contact surface when a wearer shifts his/her weight. Additionally or alternatively, the contacting member may include a set of traction members in the forefoot portion that inhibit forefoot movement in a lateral direction while optionally allowing forefoot movement in a medial direction and a set of traction members in a heel portion that inhibit heel movement in the medial direction while optionally allowing heel movement in the lateral direction. Such support structures may be used, e.g., for golf shoes or shoes for other activities requiring a swinging or twisting action.
Check out the following figures from the application.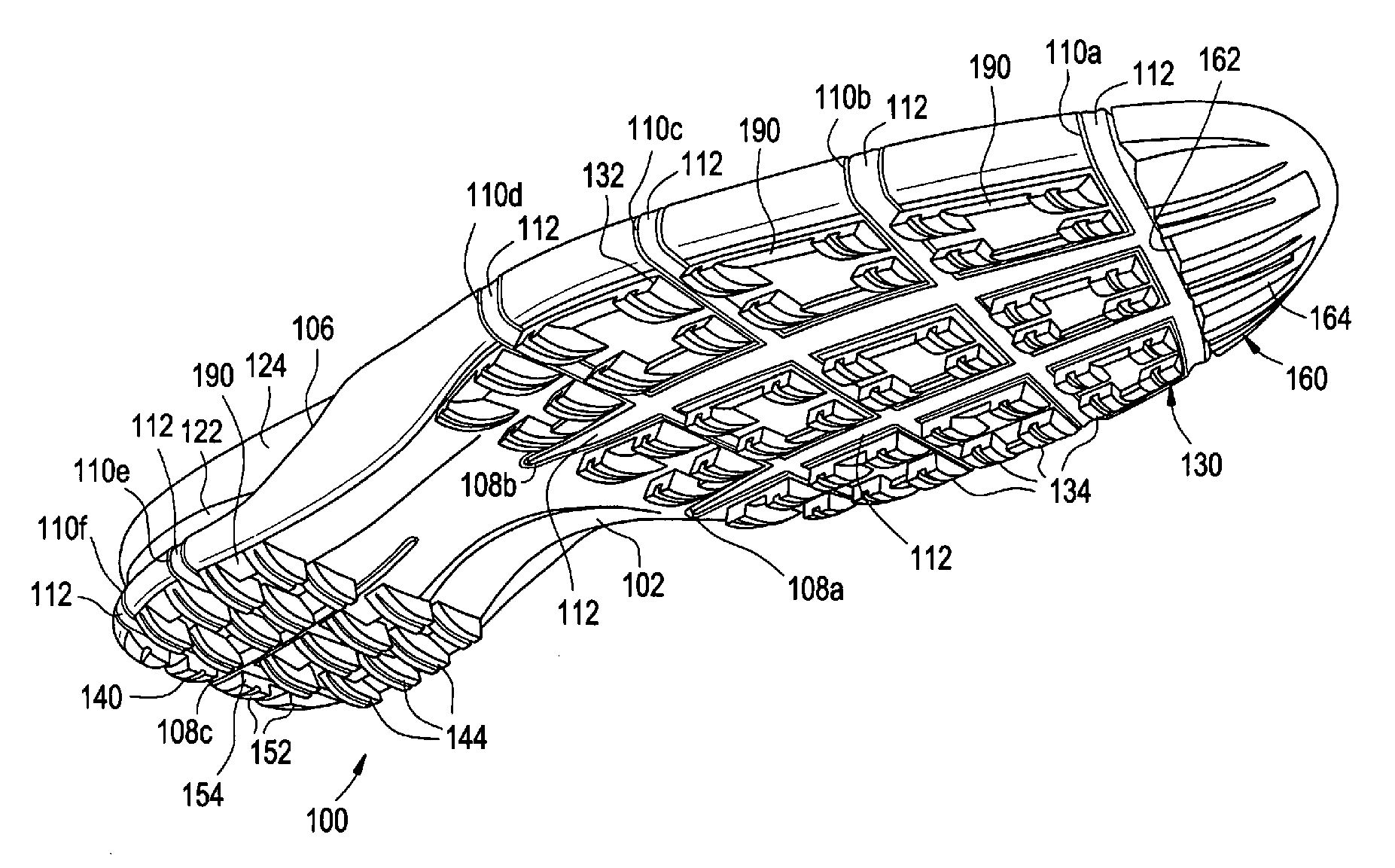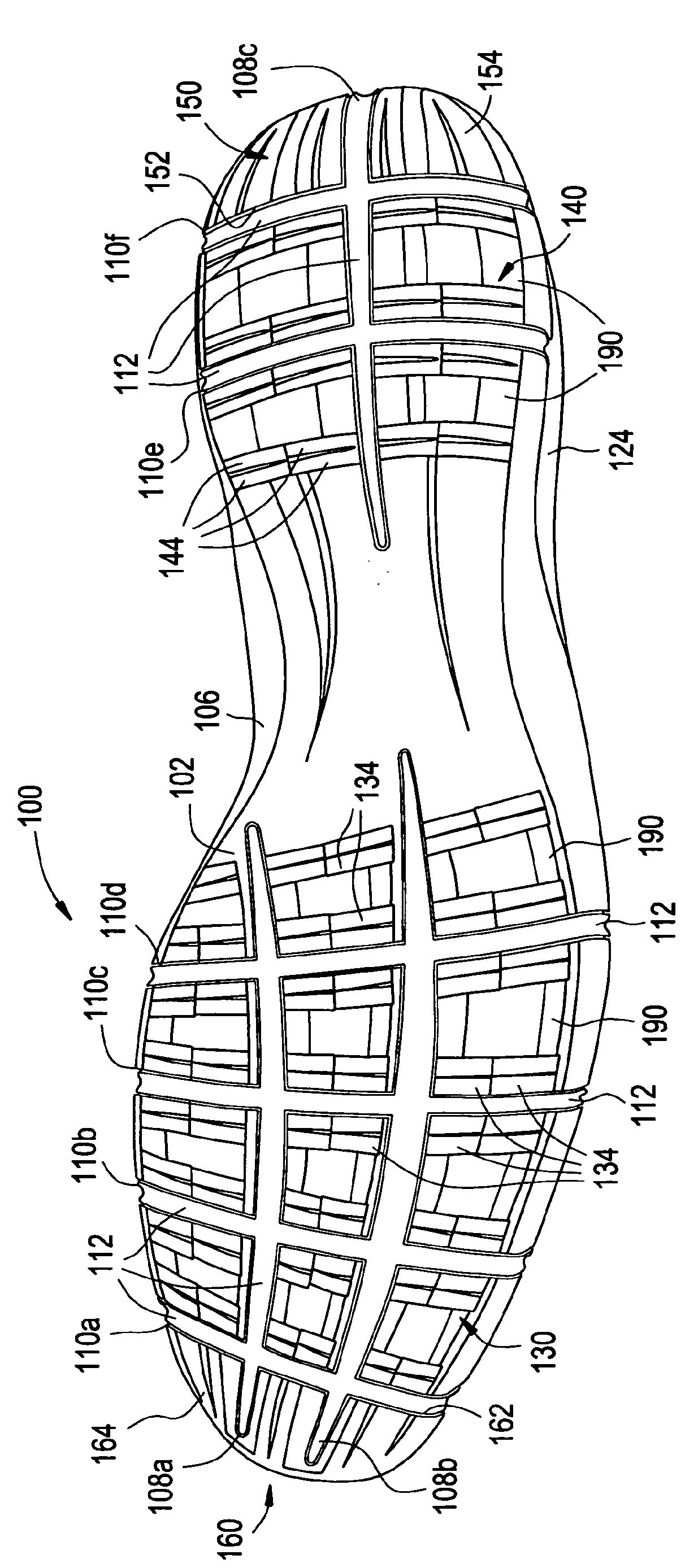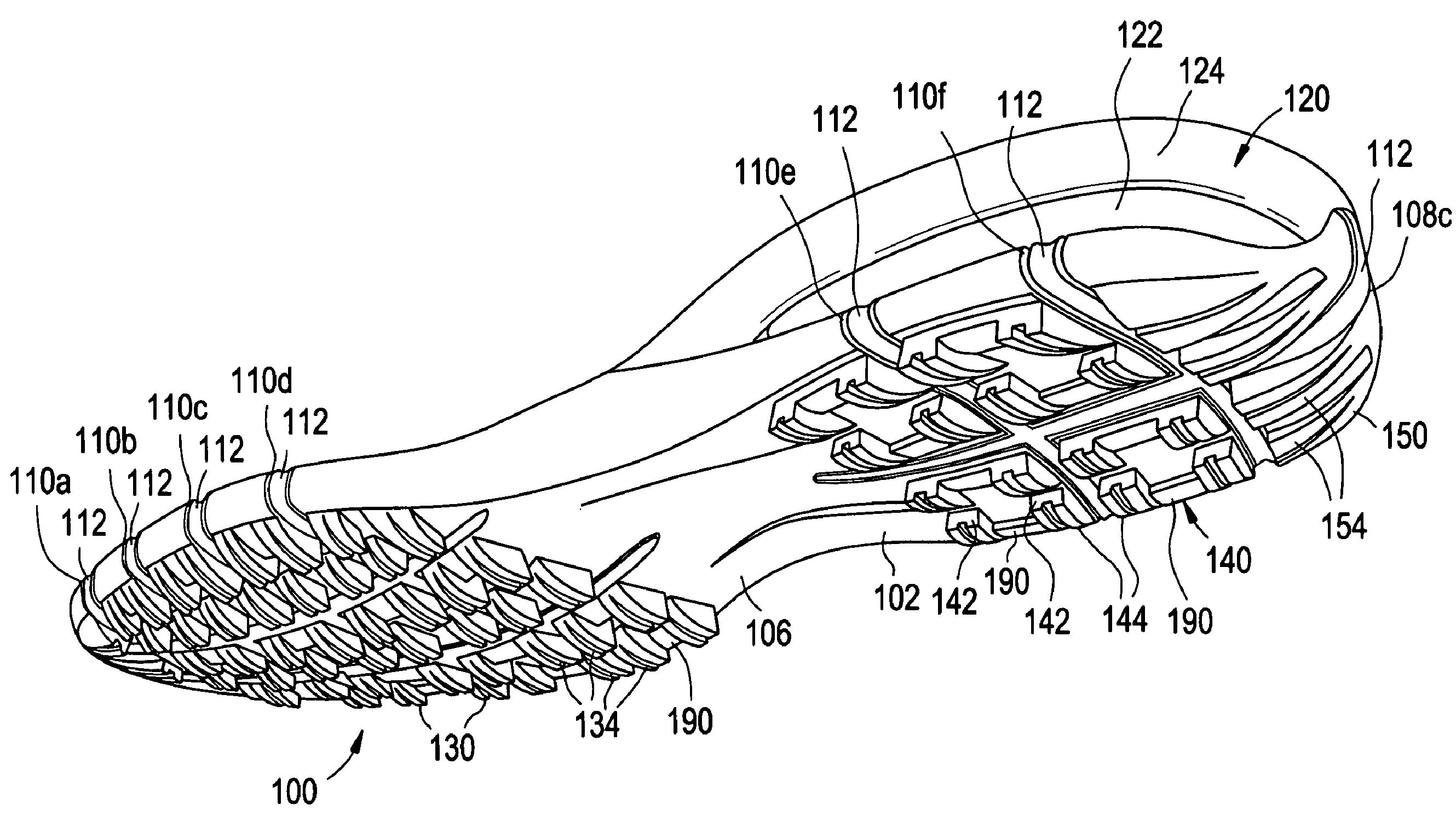 Interesting patent application.
David Dawsey
– The Golf Patent Lawyer