I don't. In fact I always heard that you should tilt the tee forward or backward to influence the backspin imparted on the ball. However, since I could not find any decent information on the subject, I suspect that it may be an old wives tale.
Having a perfectly level tee is important enough to one inventor that he filed a patent application on his tee design. The patent application recently published as US Pub. No. 20080161137 titled "Golf Tee" and describes the invention as:
This invention relates to a golf tee and the modification of inserting a bubble "bulls eye" level onto the top face of the golf tee. The purpose for the bubble level is to provide an indicator that the top surface of the golf tee is level. This bubble level will eliminate the chances of having the golf ball tilted or slanted in any direction.
You can probably guess what the tee looks like.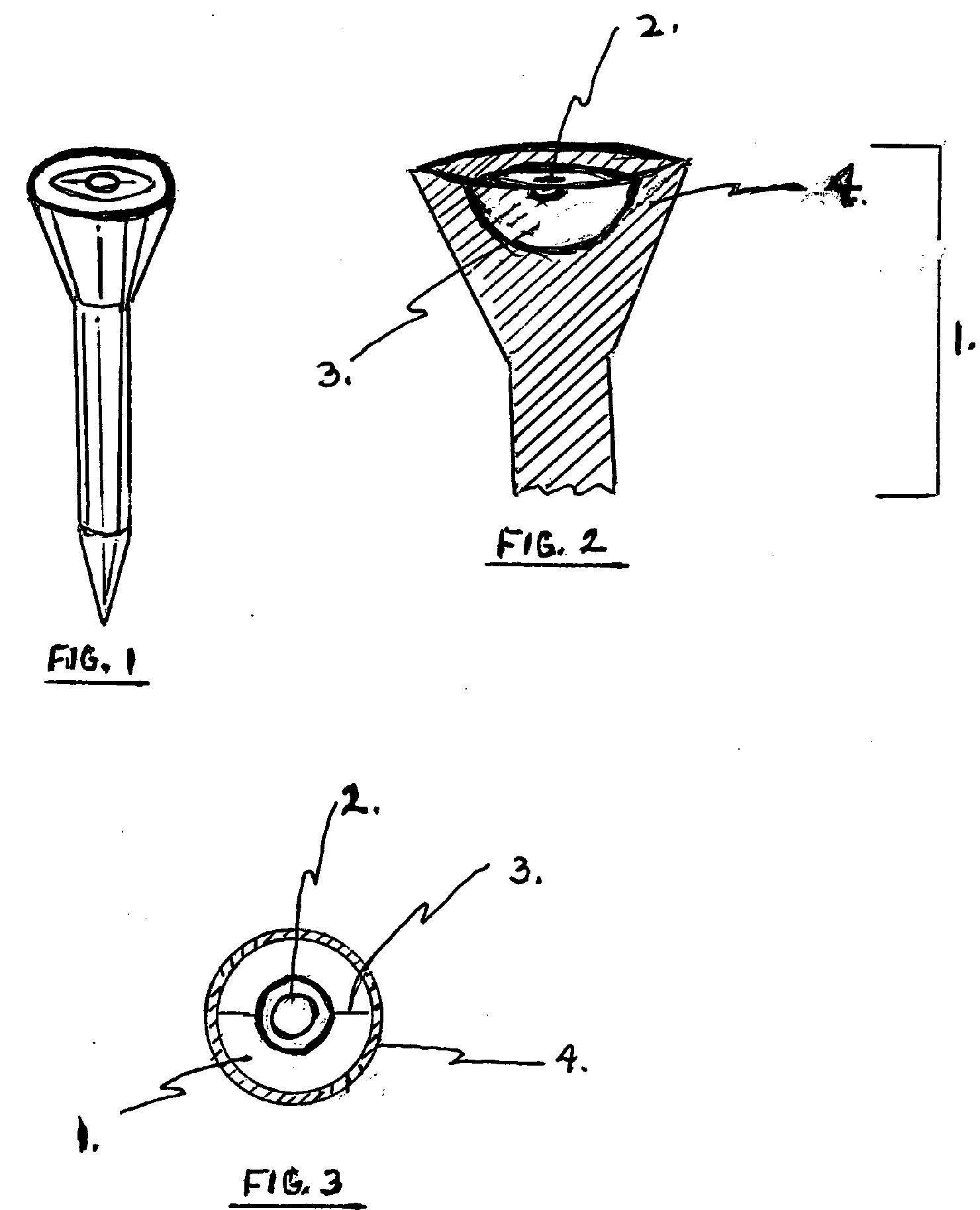 This patent application also serves as yet another hard lesson as why inventors should not prepare and file patent applications themselves unless they thoroughly understand patent law. The following is the single claim from the patent application:
1. A golf tee comprising a bubble level on the top face of the golf tee top end, should insure that the top face of the tee is level before placing the golf ball on to the tee. This level top face assure that the golf ball set onto the tee is also level before contact with the golf club.
Click HERE and HERE to review a couple of additional posts regarding humorous errors that inventors make when drafting their own patent applications
Dave Dawsey – Keeping an Eye on Golf Tee Patents
PS – check out other golf tee related posts here