Could this flatstick find a place in your bag?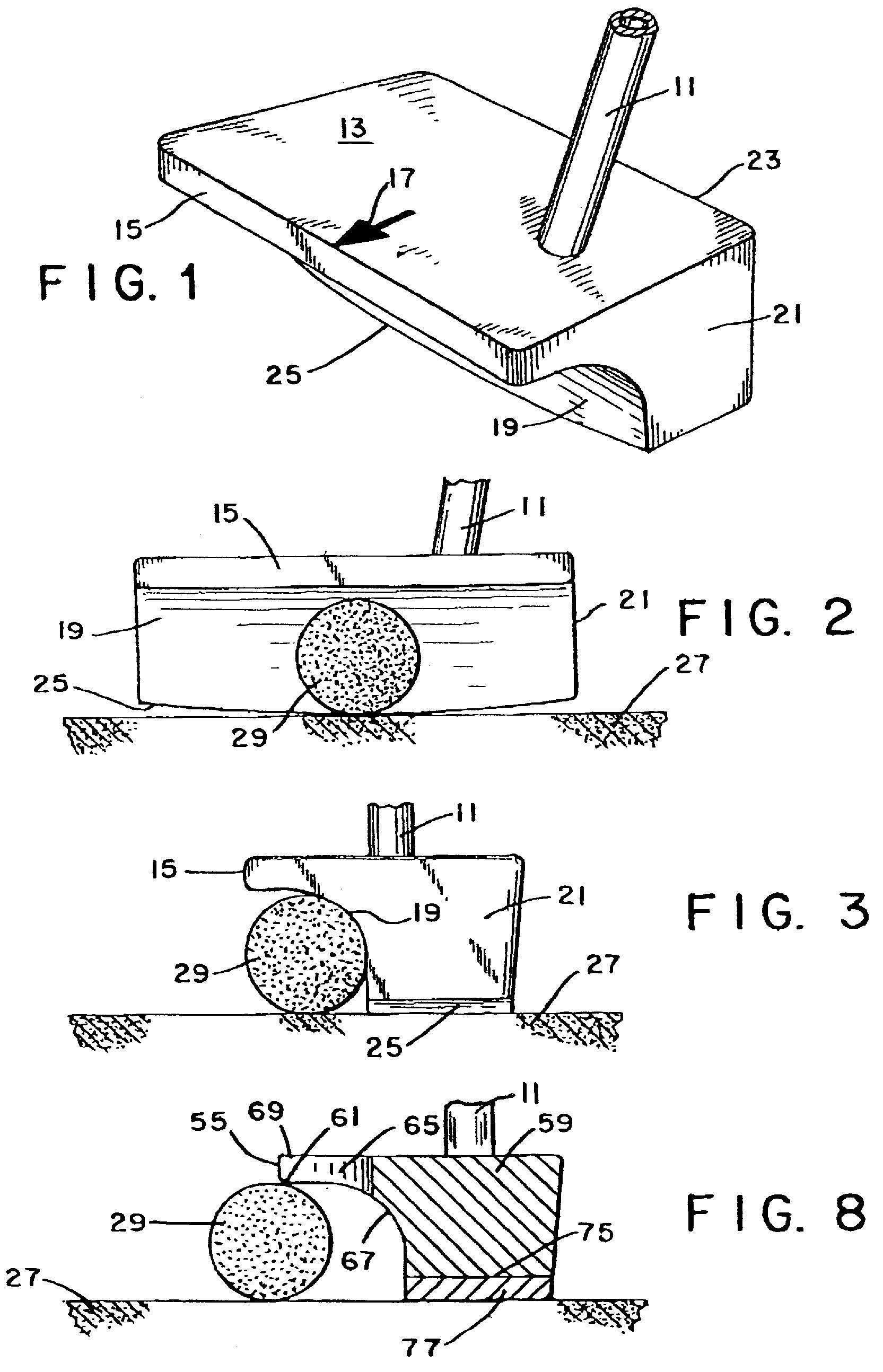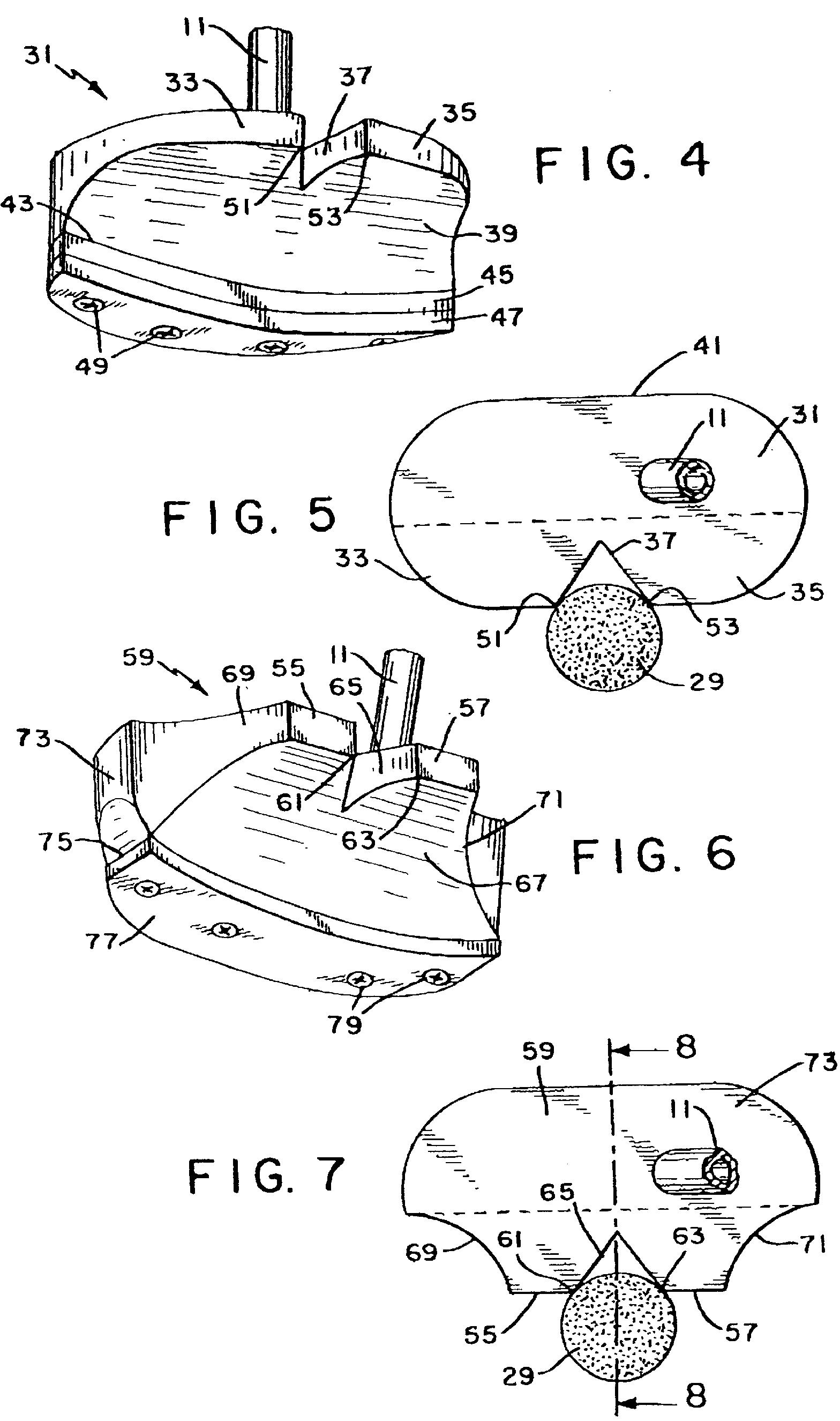 The drawings come from USPN 6520865 titled "Golf Club Putter Head Design," which does little to explain the benefits of this particular putter design.
A golf putter is provided which has a vertical arcuate striking face wherein the height of the striking face is at least as high as the diameter of a golf ball. The arcuate face is preferably in the shape of the contour of a golf ball and upon contact of the striking face with the golf ball, the golf ball is propelled straight along its intended path. The putter head has a top surface with a top front edge, a bottom surface with a bottom front edge, rear and opposing edge faces and a vertical arcuate striking face extending from the bottom front edge to the top front edge so that the top front edge overhangs the bottom front edge.
Now I am no Dave Stockton when it comes to putting, but I can't imagine how this putter design could do anything other than hurt my game.
Dave Dawsey – Keeping an Eye on Golf Putter Inventions
PS – Click HERE to check out the post from day one of the Week of Wild Putter Designs