Yesterday we explored a wonderfully linear golf course layout. Today, let's take a look at a radically different design. The new design is disclosed in USPN 5,395,115 titled "Golfing Facility," which describes the invention as:
A golfing facility comprises a rotatable central tee-off area and a plurality of sectors disposed around the tee-off area. Each sector contains a selection of targets to enable a player to simulate playing a hole of golf (with the exception of the final put). Various training aids and scoring apparatus are also described.
Check out this beauty!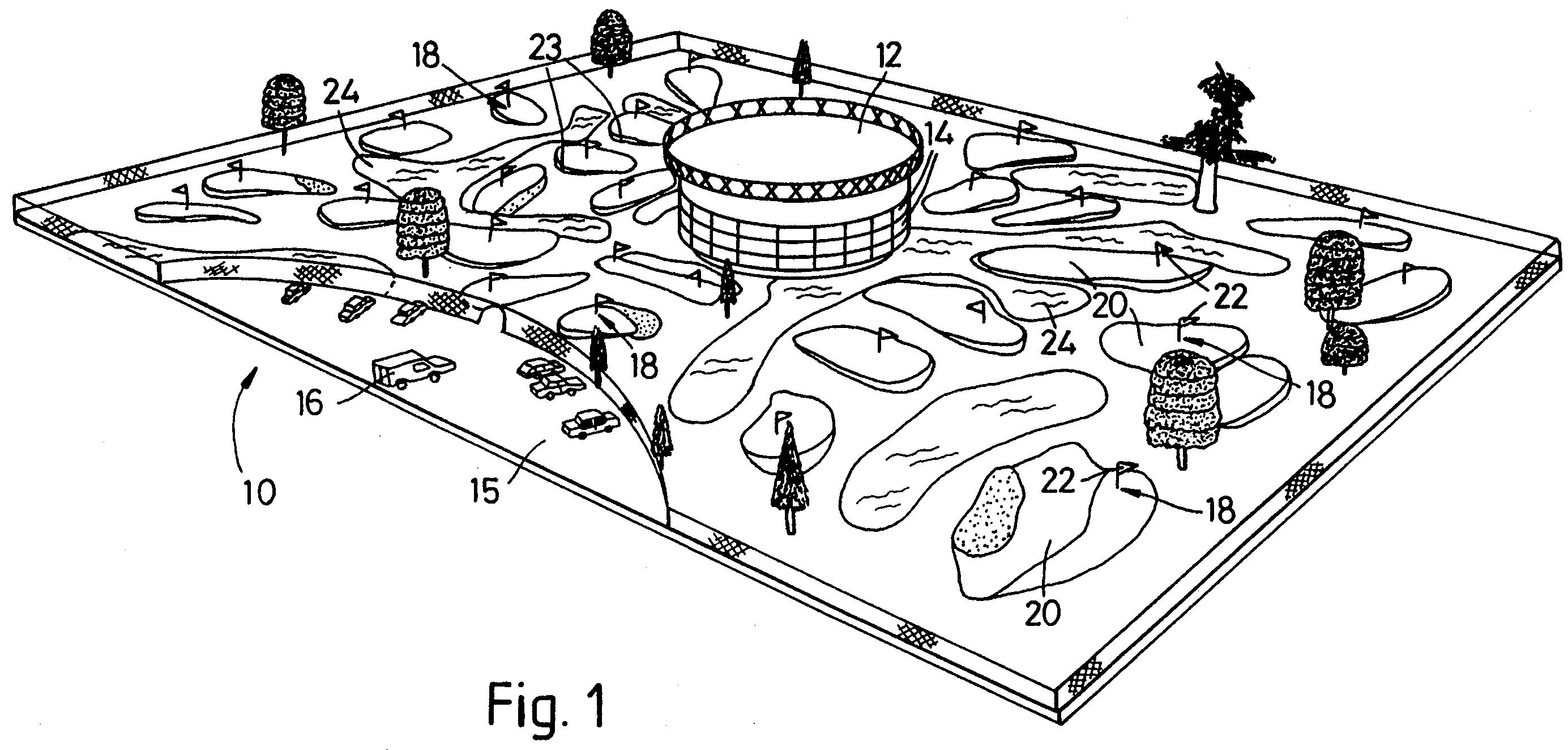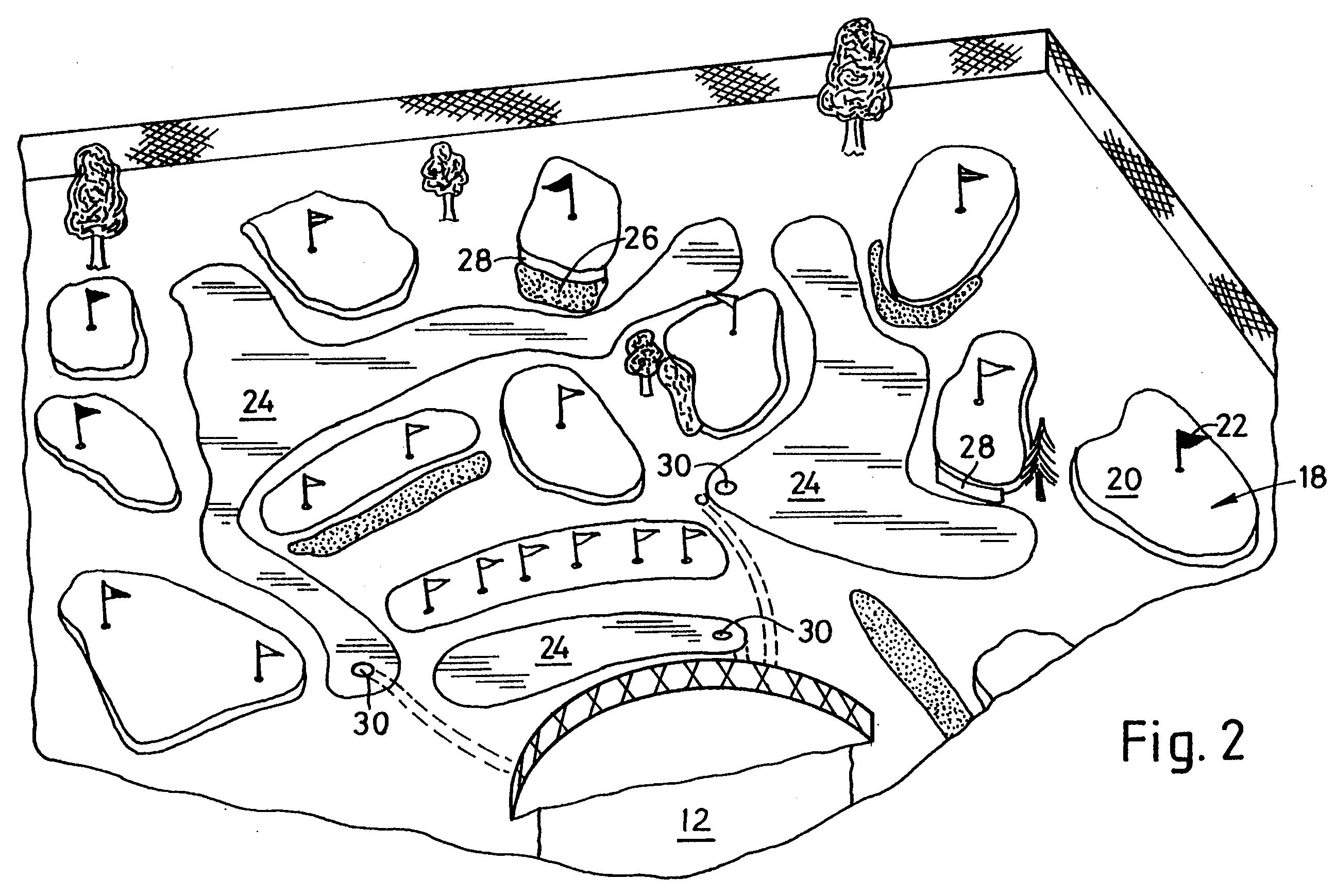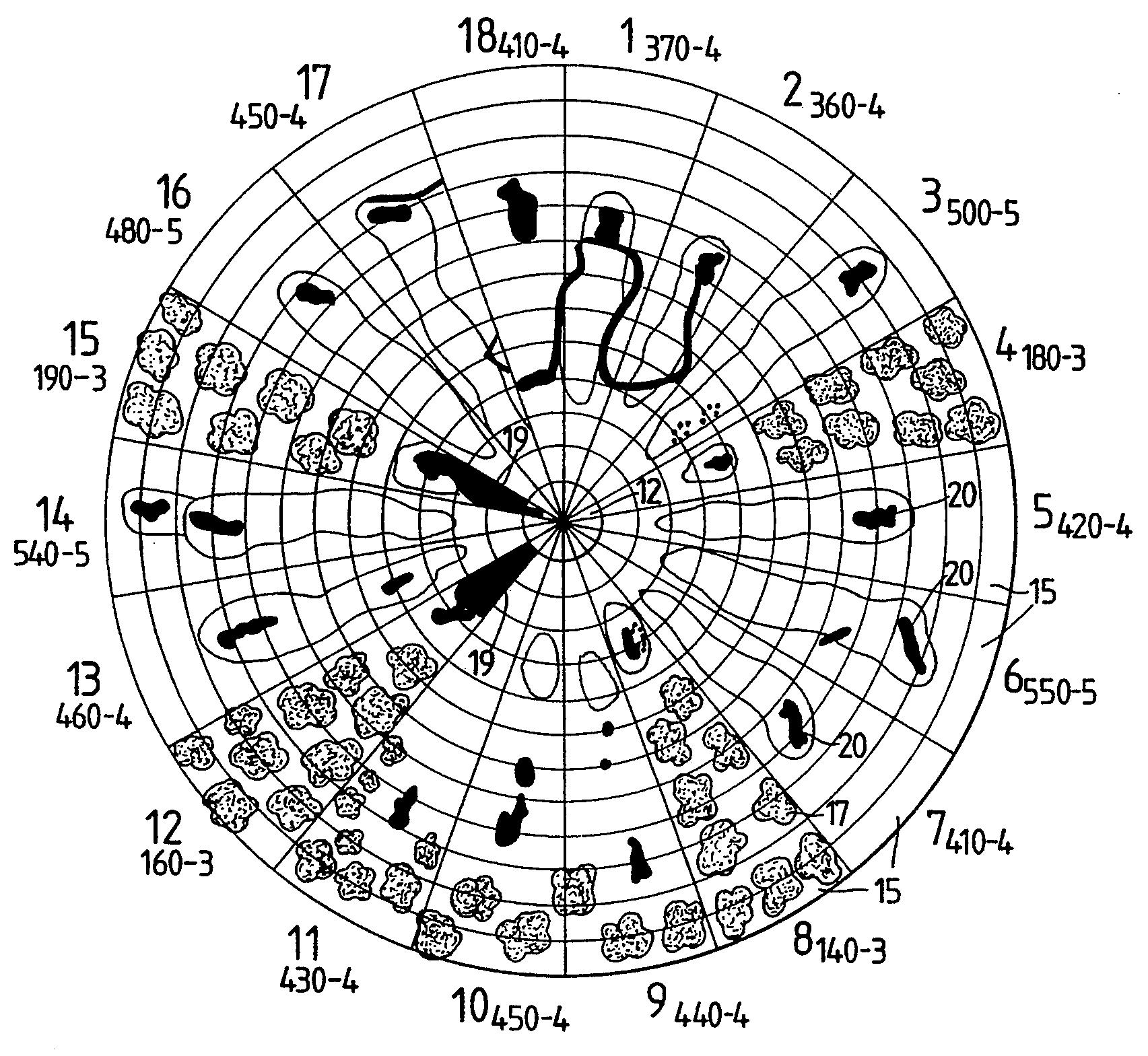 I am surprised that we haven't seen a circular TPC course, aren't you?
Dave Dawsey – Monitoring Golf Course Patents