Marketing types always say… it is all about brand recognition. I suppose "brand recognition" is slightly different than "design patent drawing recognition," (ok, more than slightly) but they are not entirely unrelated. The following drawings come from a driver design patent that issued yesterday. Do you recognize this club?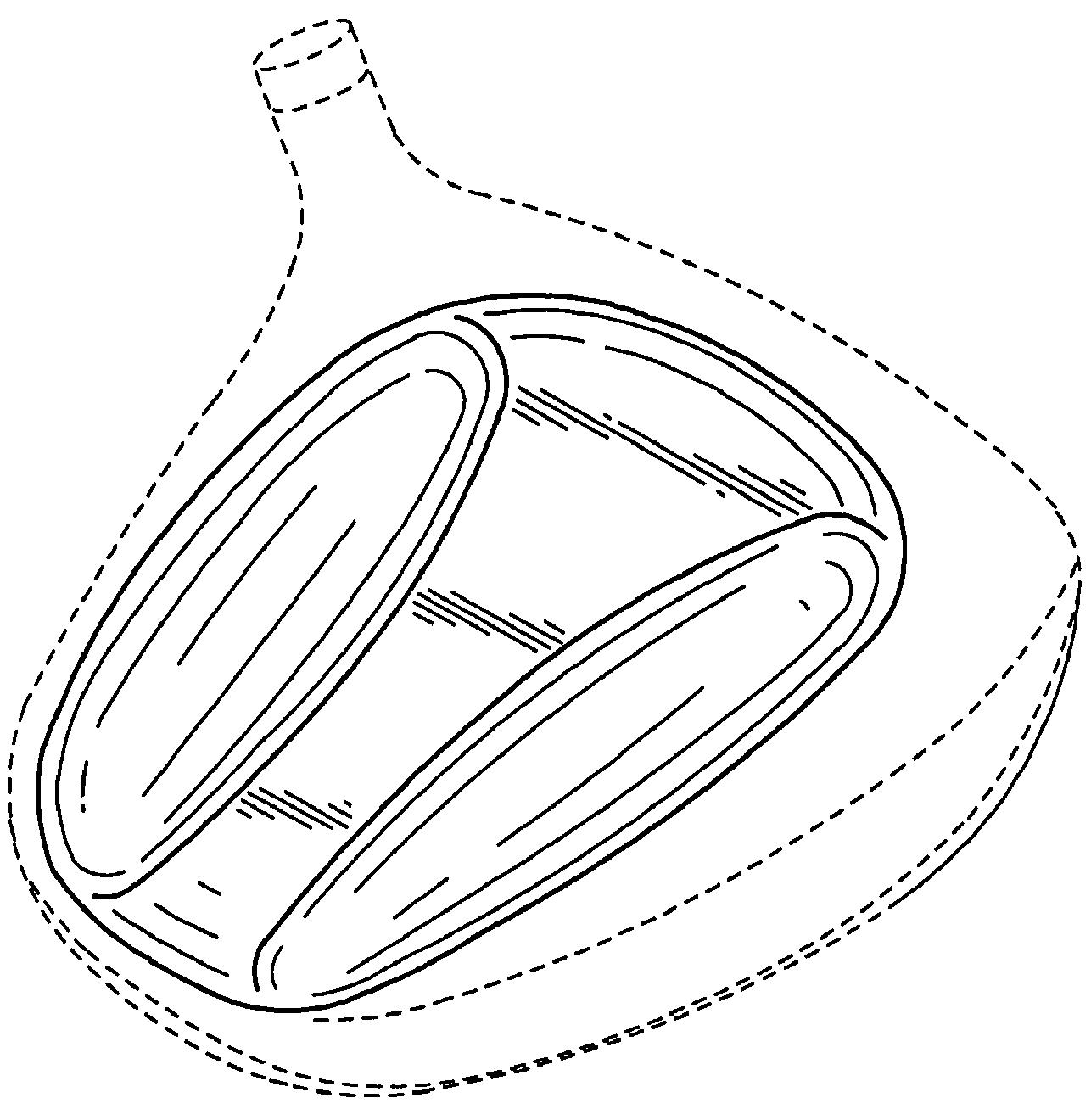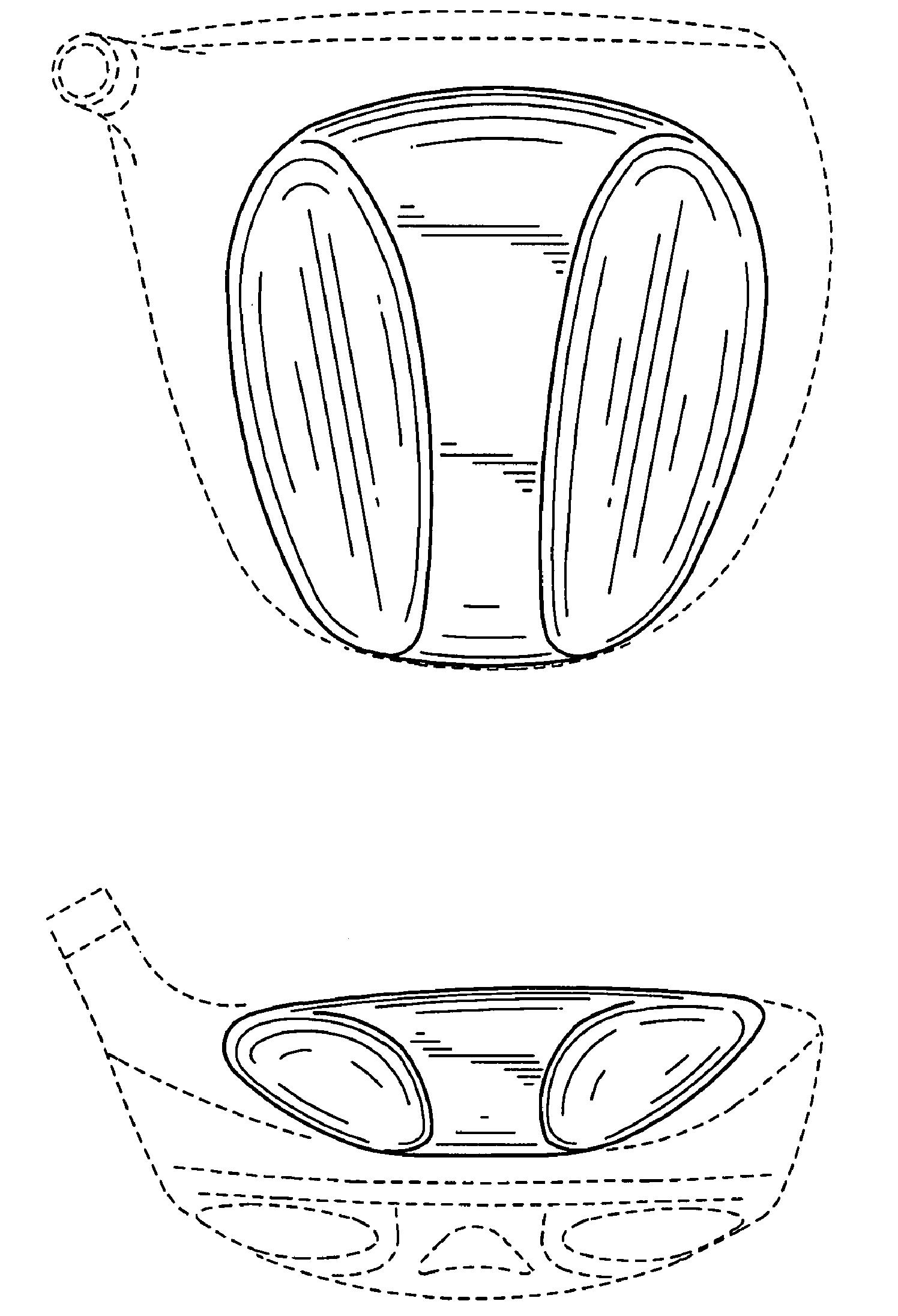 You can click here for the answer, and click here to check out USPN D577090 titled "Crown of a Golf Club Head."
Admittedly, they do not have the brand recognition that they once had; but one player has been slowly changing that.
Dave Dawsey – Watching Driver Design Patents
PS – click here to check out other driver and wood design posts