**UPDATE :: This is the Legacy Black product line released in Japan. You can pick one up here for $945. Say what, $945! Thanks to @AustieOdyssey for the info!**
---
Callaway X3 Hot? Possible New Technology?
A couple of design patents issued to Callaway Golf yesterdayand contain some design cues that lead me to believe they may give us a peek at the next iteration of the X Hot product line and possibly a new technology for Callaway. Check out these drawings of the driver.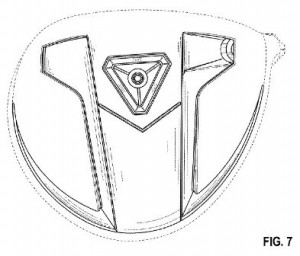 The driver profile seems to have a much higher trailing edge than any of Callaway's recent drivers.
Below is the matching hybrid.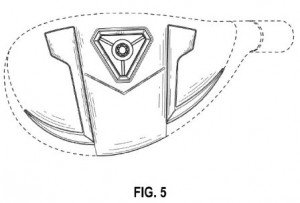 Do you think the removable triangular plate is simply a weight or is there more hiding in plain sight? I am betting on it being a simple weight.
Dave Dawsey – Monitoring Golf IP