Check out this club.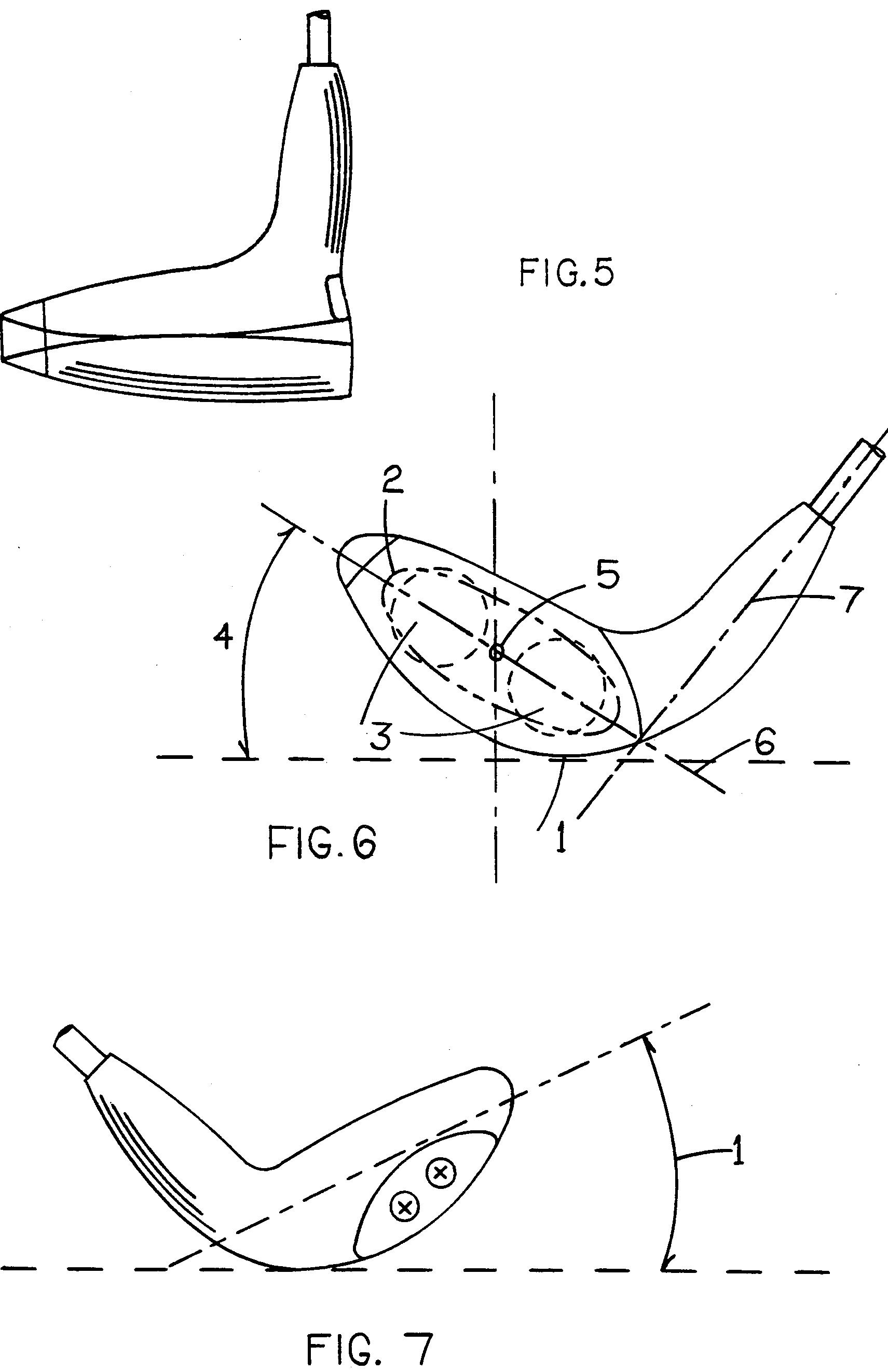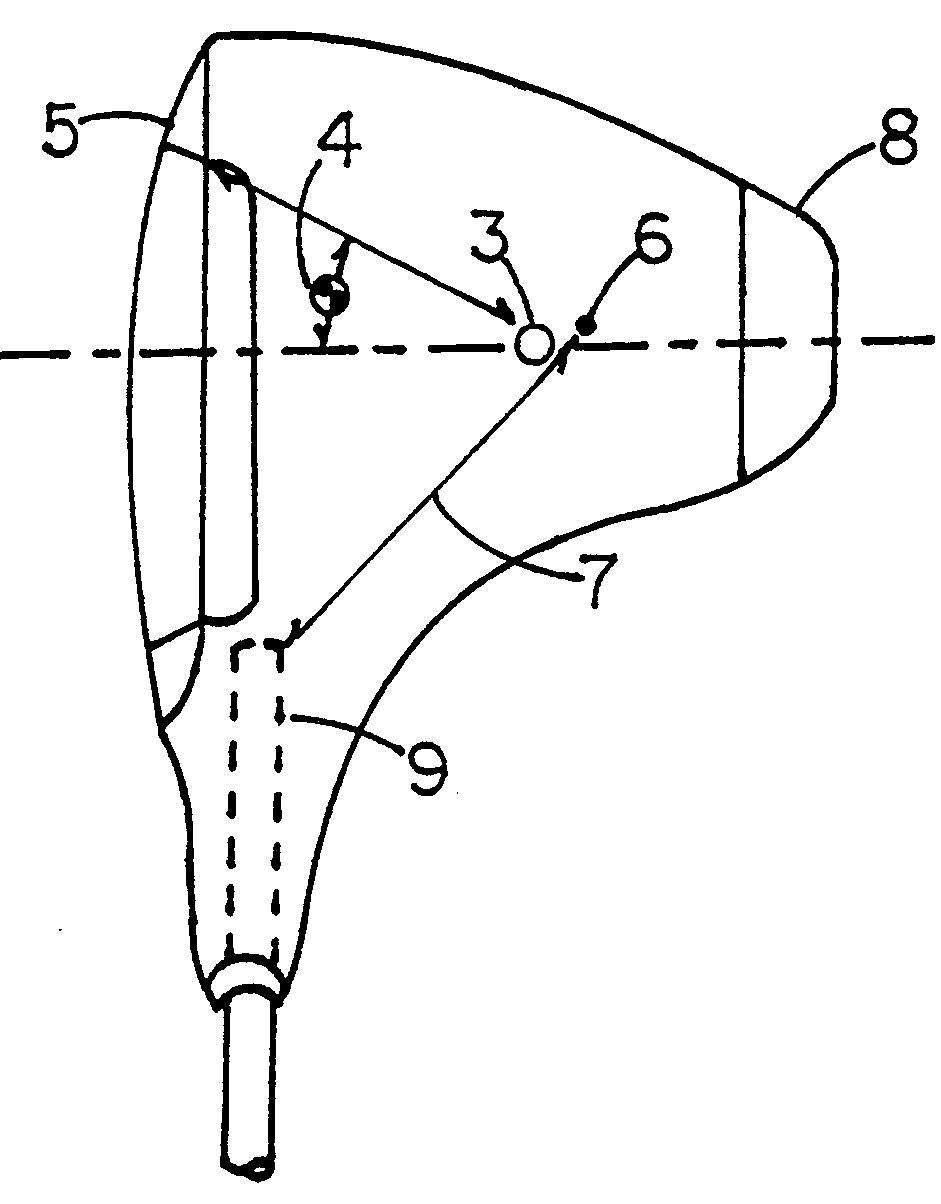 The drawings come from USPN 5354055 titled "Golf Club Head with Rearward Center of Gravity and Diagonal Orientation," which describes the invention as:
The subject invention relates to golf club heads of the "wood" and hollow "metalwood" types.

The primary attributes of the subject invention are a center of gravity moved substantially rearward, thereby improving the angle of attack on off center hits, and a diagonal orientation to the ground of the striking face, the back weight, and the body of the clubhead, thereby aligning the mass of the club head to a normal ball striking pattern. Although the orientation to the ground will change with the shaft length, the head will remain generally perpendicular to the shaft.

An additional benefit of the diagonal orientation is that it causes the lowest point of the club head to be located substantially toward the heel rather than aligning with the center of gravity as in a conventional design. This mitigates the tendency for the club head to fly open when it accidently touches the ground before striking the ball.

The shifting of weight rearward is made possible, in part, by the recognition that a normal ball strike pattern will show no significant number of hits low on the toe or high on the heel of the club face. This permits a reduction and re-orientation of the club face and front profile which is extended rearward creating a generally slimmer profile and allowing for significant weight savings to be utilized to extend and weight the back of the club head. Additional weight is saved by providing a horizontal hole, or holes behind the face insert.

The general shape of the clubhead, as viewed from the top, FIG. 3, is that of a truncated teardrop. A large backweight of about 2 ounces or more is placed at the extreme rear.

In addition to the improved angle of attack, or "force vector angle", the rearward center of gravity increases the distance between the primary point of rotation of the head weight, near the center of gravity, and the secondary point of rotation at the shaft. This is a key factor in increasing the stability of the club head during mishits.
What can you say about this club other than it would be a blast to try to hit!
Dave Dawsey – Keeping an Eye on Wacky Golf Inventions
PS – click here to check out other driver and wood design posts