I would be interested in knowing the total number of double decker driving ranges in the United States. Could there be 100?
That reality did not prevent Si-Myung Kim of Seoul from filing a US patent application that recently published as US Pub. No.
20070178984
titled "Golf Ball Conveying Apparatus for Use on Driving Ranges." Perhaps Si-Myung is forecasting a building boom.

The patent application describes the invention as:

A golf ball carrying apparatus is used to carry golf balls to swing compartments at a single-floor or multi-floor driving range. The golf ball carrying apparatus of the present invention includes a chain, connected between a drive unit provided with a motor and a driven unit spaced apart from the drive unit, so that the chain is reversibly rotated, and a guide rail, provided around the chain and having a shape with reduced width from top to bottom. A plurality of ball supply ports and holes is formed in the guide rail in a longitudinal direction. A first detecting sensor is provided on an end of the guide rail. The carrying apparatus further includes a connection guide, provided in each of tee-up devices, with a second detecting sensor provided at a predetermined position, and a pushing device, provided at a position corresponding to each of the connection guides.
Check out this figure of the invention: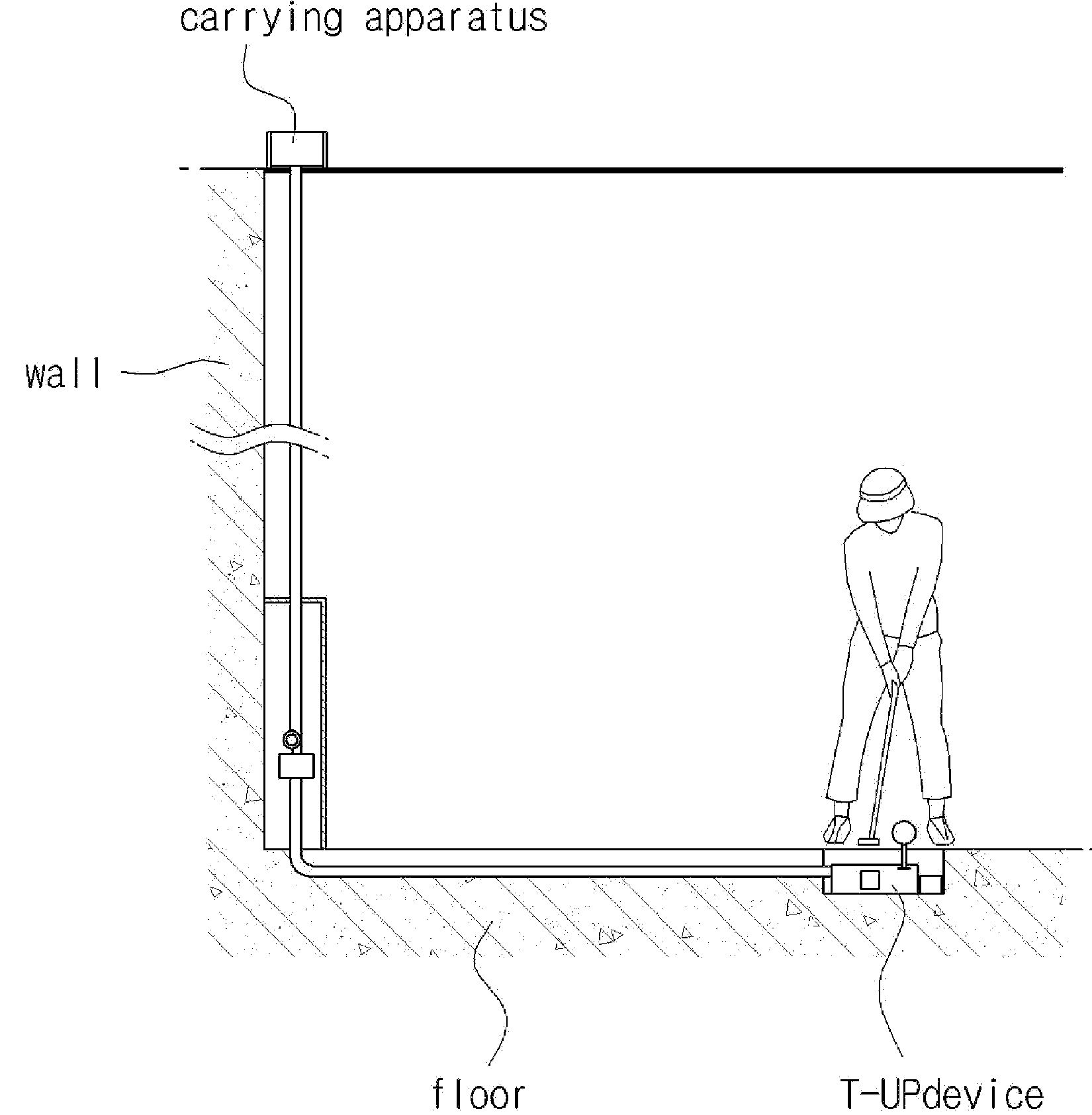 Finally, no more having to exhaust yourself by carrying those heavy baskets of balls! (kidding, or course)