PING drivers are known for their classic simple designs. Purists love the designs, but in today's market a little more pizazz may be necessary to maintain their market share.
This morning two design patents issued that may give us a glimpse of some new styling queues for PING drivers in 2013. What do you think?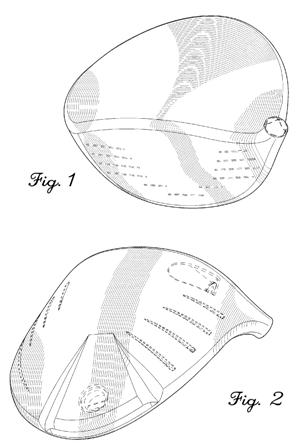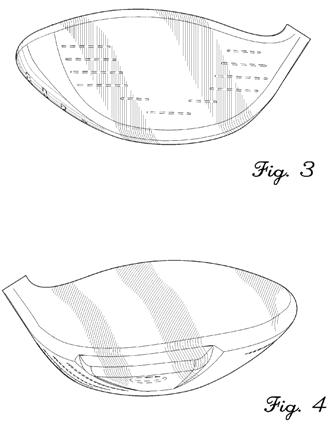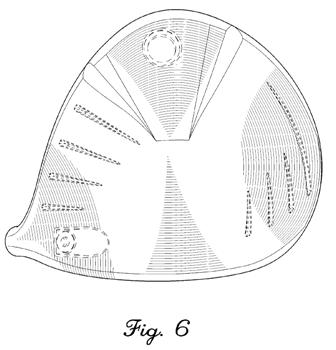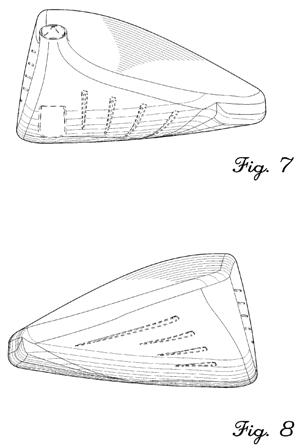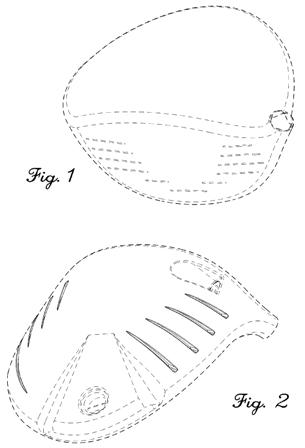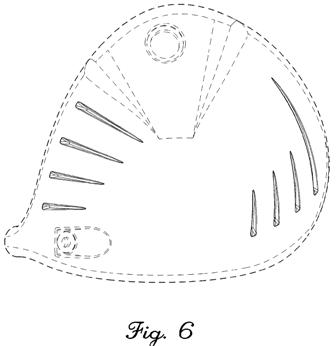 The drawings come from USPN /files/22847-21779/20130101_PING_driver_design_patent_d673632.pdf">D673,632. Party on the sole, business on the crown! Baby steps. Will they have the nerve to paint-fill the grooves with a splash of color, or is going to be black on black?
Dave Dawsey – One Eye on the Ball and One Eye on Golf Design Patents

PS – check out THIS post from September regarding "A Very Un-PING-Like Design"