In the past I have posted, in a sarcastic manner, about driving range kiosks putting Hank Haney out of a job, but now I am starting to think we may start to see these things pop up as frequently as golf simulators. This week an interesting kiosk-type system patent issued as USPN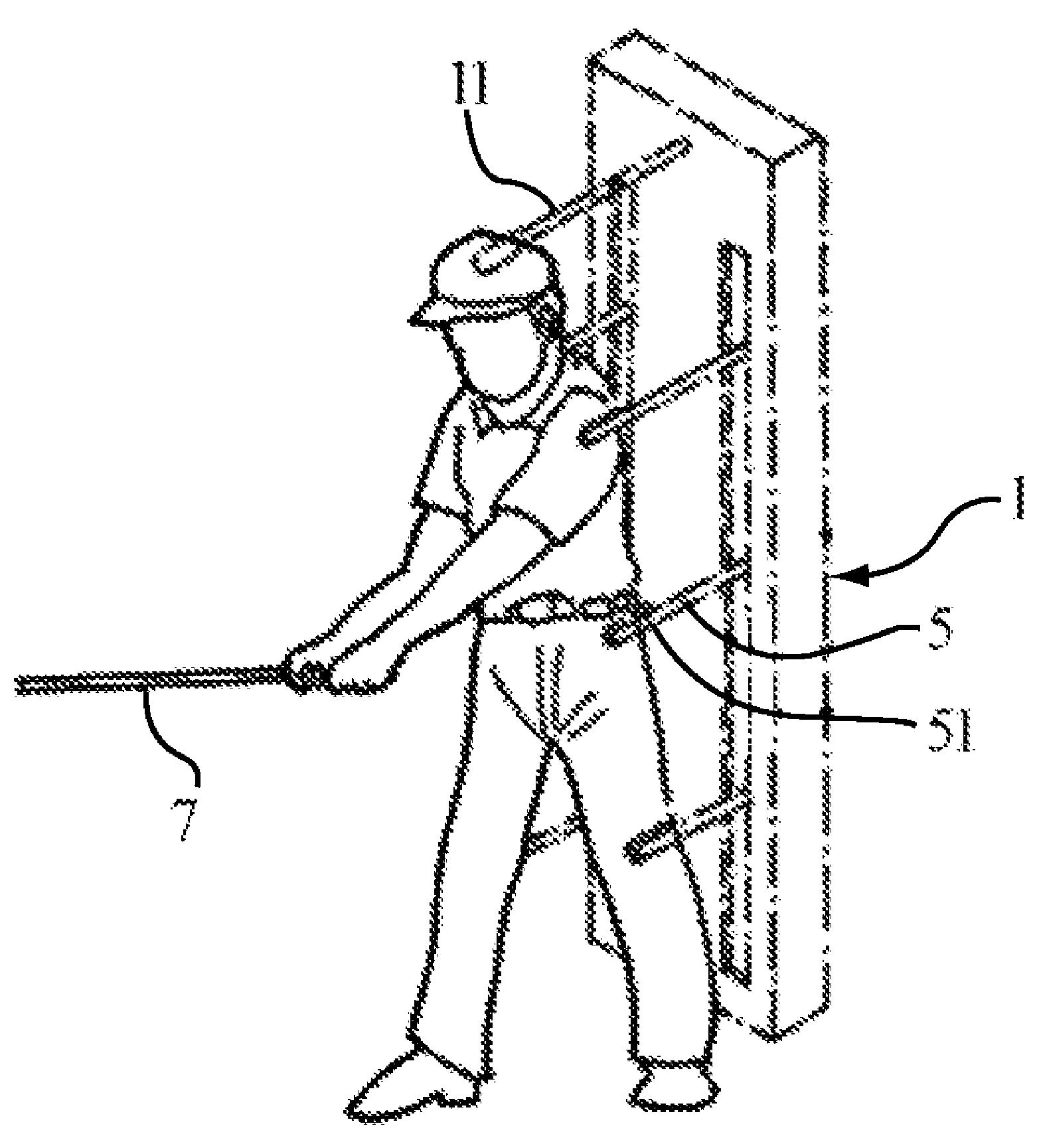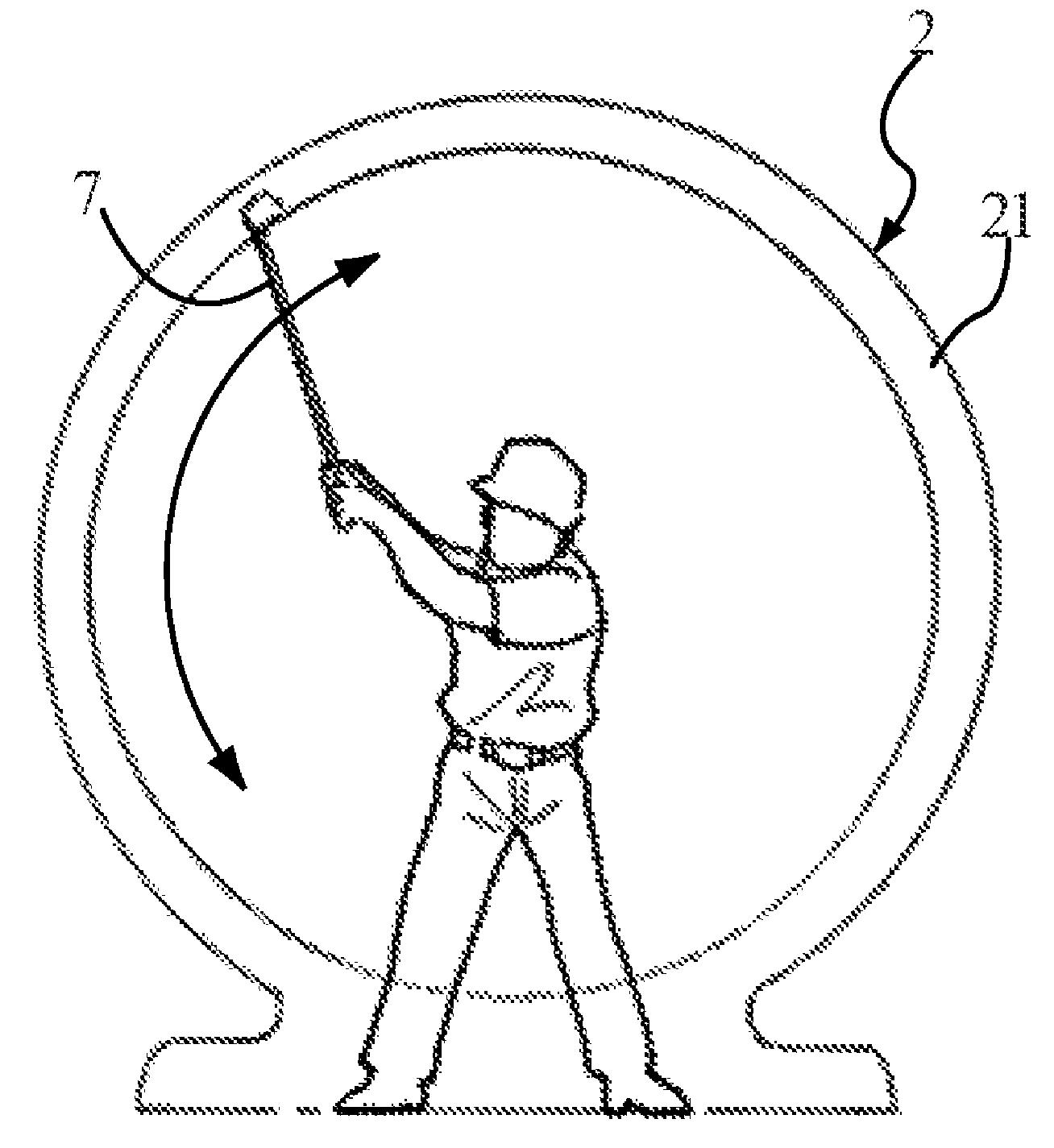 I think that guy might need to work on his wrist action! The patent describes the invention as:
An active golf instruction system comprises a first main unit and a second main unit. The first main unit further comprises three lifting mechanisms and three sliding mechanisms each connected to one lifting mechanism. A top shaft and several positioning shafts are installed in the sliding mechanisms. The second main unit further comprises a rotating wheel and a fastening unit. The first main unit and the second main unit are arranged oppositely. A student stands in between the first main unit and the second main unit. A computer control the top shaft and the positioning shafts to contact the head, shoulders, waist and knees of the student according to the height, weight, etc., of the student. A golf club is placed on the fastening unit of the second main unit. The sliding mechanisms and rotating wheel respectively rotate by appropriate degrees to provide a proper golf swing lesson.
Heck, I would pay to try one of these contraptions.
Dave Dawsey – Tracking Golf Training Inventions
PS – click HERE to check out interesting putter posts