When you bend down to pick your ball up out of the hole do you ever wonder about the intellectual property associated with the cup design? I don't… and I am a patent attorney and golf nut.
This is why I was so intrigued to see USPN 7226361 issue this week. The '361 patent is titled "Golf Cup Sleeve" and is assigned to Par Aide Products (a major producer of golf course maintenance products). I have to admit… I spend a lot of time thinking about golf, yet I have never given the cup a single thought.
The background of the invention explains the problems that the invention of the '361 patent tries to solve.






In preparing a golf green, a hole is cored into the ground which receives the golf ball therein. Various cups have been inserted into the ground to preserve the shape of the hold and to hold a flag. One example of a cup inserted into the hole is a plastic cup. The plastic cup has several drawbacks, however. For instance, the plastic cup cracks and/or discolors and must be changed regularly during the golfing season. To see the golf cup, the plastic cup is created in white which allows for clear visibility. However, the white plastic becomes dirty easily and must be changed to provide a fresh appearance for the course. To change the cup, the entire cup is removed from the ground, and generally a new hole must be cored into the ground.




An alternative to providing a plastic cup with a shorter life, is to provide a metal golf cup. The metal golf cup resists cracking. To provide visibility, the interior of the golf cup is painted white. However, as golf ball strike the interior of the golf cup, the paint chips from the interior surface. This problem is exacerbated as golfers strike the wall of the cup while inserting or removing the flag, or while using a club to remove a ball from the cup. To update the painted interior surface of the metal golf cup, the golf cup is removed from the ground and the interior surface is re-painted, which is labor intensive.
Interesting. Therefore, it just makes sense to incorporate a plastic sleeve in a metallic cup, exactly what the patent does.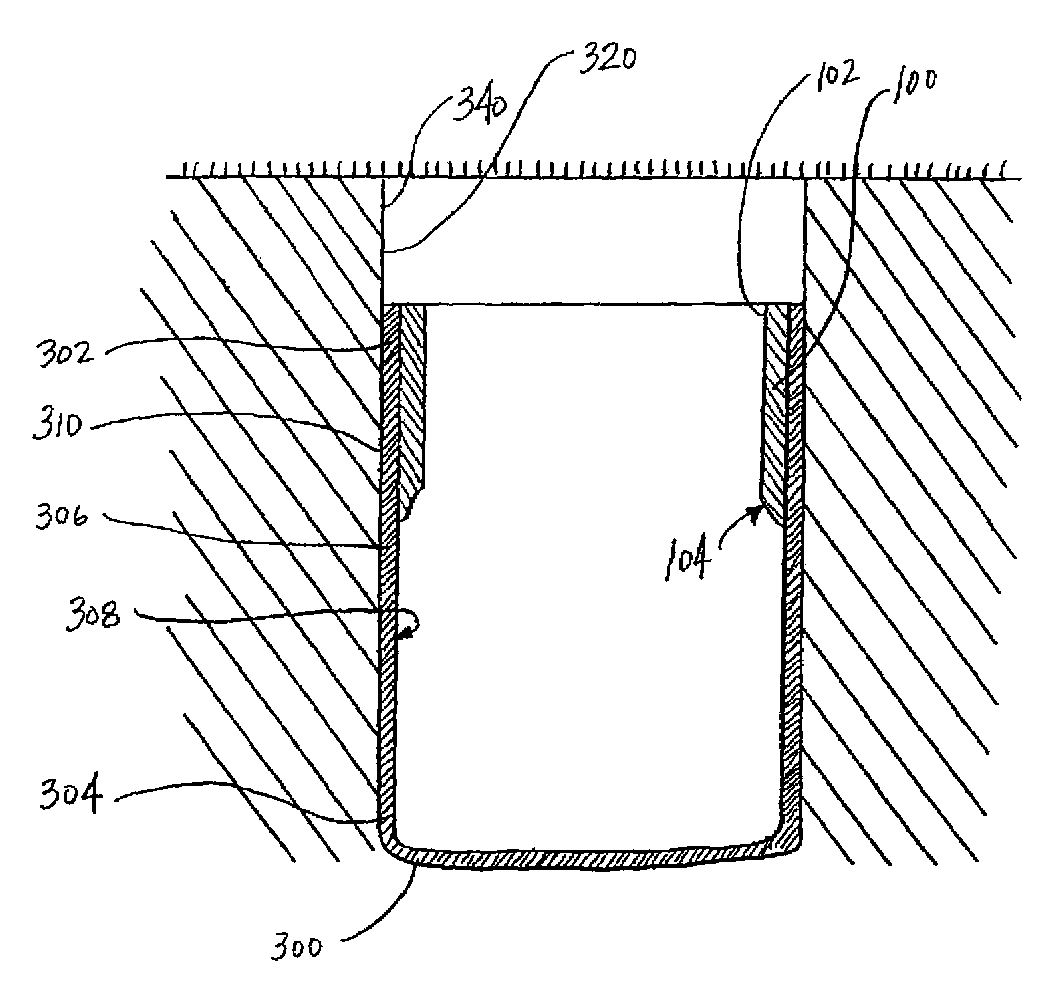 I have a great idea. Why not go one step further and "tune" the cup to produce a beautiful note when the ball hits the bottom? I know, it has probably already been patented! A manufacturer could even take it further and trademark the "tuned" note of their cup, just see my prior post regarding sounds as trademarks.
Congratulations Par Aide Products!
David Dawsey – Aiming for the Cup (with a patented sleeve)