I would imagine their love child would look something like this! In an odd twist of fate, or careful patent avoidance planning, the love child ends up with a sole sweep that flips from the Nike hosel-toward-toe pattern to a toe-toward-heel pattern. Give it a few months and we will probably see it in a Bertha Beta series! I kid. I actually like rapid product launches, after all without them there would be nothing to complain about on the forums.
---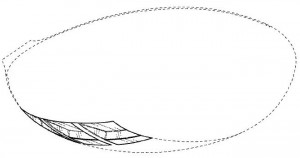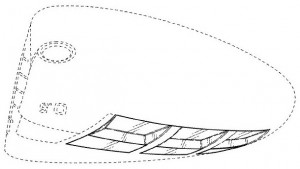 ---
The drawings come from a design patent that recently issued as USPN D714895, yet was filed almost 12 months ago. Ordinarily I would expect to have seen the design in a product by now, but they did just pay the fees to have the patent issue, along with USPN D714896 directed to a similar fairway wood and hybrid design, so I suspect it may still be in the future product lineup.
Dave Dawsey – Monitoring Golf Patents
PS – follow me on Twitter (@GolfPatents) and sign-up HERE to receive posts via email.