A recently issued design patent caught me by surprise. It was filed last June, which generally means it should be a product on the market by now. Take a guess which club company patented this design? (See bottom of post for the answer) I couldn't place it, so logically it must be a women's or junior's product but no sign of it in these categories on the company website or eBay.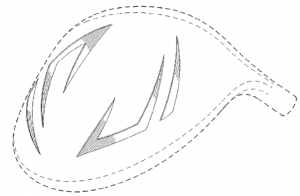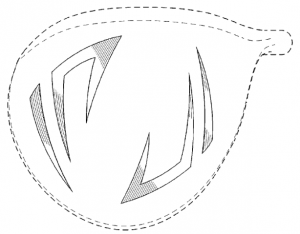 If you guessed Karsten Manufacturing (aka PING) then you are correct. This should have been obvious for a true golf club design aficionado!
Ordinarily I would bet that it is a design that was shelved, but since they paid the fees necessary to have the patent issue I have to wonder if it is still in the pipeline.
Dave Dawsey – Monitoring Golf Industrial Design